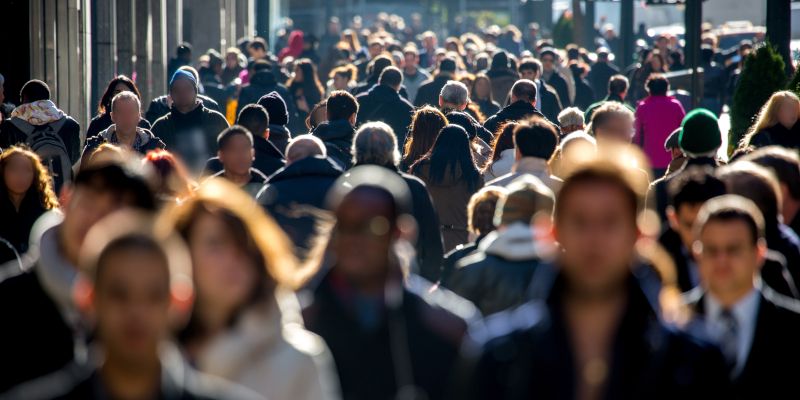 People are now routinely using their cars less and walking more since the first COVID-19 lockdown, according to new research.
Weekday car traffic has remained 10% lower than pre-pandemic levels, as large numbers of people reorganised their lives to travel less over the past two years.
The study also found that car ownership has fallen: since the pandemic began, 14% of households that had two cars now have only one.
But bus use was 80% of pre-pandemic levels at the end of January 2022, with rail use at 60%.
The research team analysed national datasets and insights from a survey in 10 areas of the UK to explore how the new travel behaviours can support net-zero carbon ambitions.
Co-author Greg Marsden, Professor of Transport Governance at the University's Institute for Transport Studies, said: "Some of our findings upend the thinking about transport policy.
"Society's capacity to innovate suggests we can use the learning from the pandemic to plan for less traffic. We need to do that anyway to meet our climate goals.
"In the light of the war in Ukraine and increased fuel prices and energy security concerns, we need to double our efforts on enabling better access to the things people need without requiring more travel to get them."
Not just for leisure
The research team found that more people were walking more often than before the pandemic, and not just for leisure. In June 2021, people reported walking three times a week, which was 159% more than before the pandemic. The researchers said this means we should be spending more on improving our local areas for walking and cycling.
For those who can, working from home has played a critical part in reducing traffic levels. Even if people who have worked from home go back to travelling for half of their working week, there will still be a reduction of 16% in car commute miles.
The report authors, from the Decarbon8 network and the Centre for Research into Energy Demand Solutions (CREDS), recommended active management of the return to office working, to kickstart sustainable commuting with public transport, cycling and walking.
The report, 'Less is more: Changing travel in a post-pandemic society', highlights that the accessibility of key services locally, easily reached by foot or on bike, is essential for a more sustainable future.
Further information
Less is more: Changing travel in a post-pandemic society, was published on 16 March 2022.
For more information, contact the University of Leeds Press Office by email on pressoffice@leeds.ac.uk.