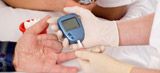 Health professionals, trainee doctors and student nurses can now sharpen their skills in a state-of-the-art training centre in Leeds.
The new Clinical Practice Centre, a joint venture between Leeds Teaching Hospitals NHS Trust, Leeds Foundation Partnerships Trust, NHS Leeds, the University of Leeds, Leeds Metropolitan University and the Open University, opens officially today.
Funded with £2.85 million from the Yorkshire and Humber Strategic Health Authority, the centre is part of an innovative partnership with a range of education and training providers. It will offer training for existing NHS staff across the city, as well as the next generation of nurses, doctors and healthcare workers.
The centre puts Leeds at the forefront of work to modernise the training offered by university schools of medicine and healthcare and NHS Trusts. It will ensure trainee and qualified NHS staff are familiar with the latest techniques so there is no need to repeat training when moving around the country.
Facilities in the new Centre include a simulated four-bed ward plus mocked up treatment and observation rooms, allowing staff and students to practice different procedures in realistic surroundings. The Centre is also kitted out with state-of-the-art audio visual equipment and video-conferencing facilities.
Dr Mitch Waterman, Pro-Dean for Learning and Teaching at the University of Leeds' Faculty of Medicine and Health, said: "It is vital that graduating students are well prepared to enter the rapidly changing world of healthcare delivery, both in the UK and internationally. This new purpose-designed facility will give prospective doctors and healthcare professionals the opportunity to practice and perfect their skills through simulation before they perform procedures on patients."
Ruth Holt, Chief Nurse at the Leeds Teaching Hospitals NHS Trust, said: "The Clinical Practice Centre is an enormous step forward for academic training here in Leeds and we are tremendously proud of what has been achieved. Health practitioners at all levels can look forward to a much improved learning environment with better facilities, and for patients this will mean they are looked after by better prepared and more confident staff."
Professor Patsy Stark, who has been leading the project on behalf of Leeds Teaching Hospitals NHS Trust and the University of Leeds, said: "Previously training was undertaken piecemeal in rooms scattered across hospitals and health centres in the city and on private premises. Now, students and staff will have access to vastly improved new space over three floors which can be used flexibly to suit every training need."
For further information:
University of Leeds Communications & Press Office: Tel 0113 343 4031, email pressoffice@leed.ac.uk