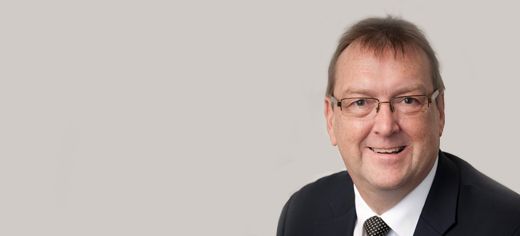 Quantum Imaging Ltd, a University of Leeds spin out, has secured a £1.6 million investment to develop its medical imaging technology.
The investment, announced today by IP Group plc and the University of Leeds, will enable the company to build on its research to develop a medical imaging device, to be used in a clinical setting.
The core technology allows a non-invasive test to accurately detect and display minute magnetic signals that are present in both healthy and diseased organs.
The behaviours of these signals vary depending on the viability and composition of the tissue they pass through, and early clinical studies have shown that analysis of these signals can detect a range of potentially life threatening medical conditions in healthy, as well as acute and chronic, patients.
Professor Ben Varcoe, Chair of the Quantum Information Group at the University of Leeds, who has directed the research, said: "Medical magnetometry has been used in imaging for some years, but has been restricted in the past, because of the need to use liquid helium cooling systems, highly controlled environments and specialist staff. With this investment, we can develop a fully portable device capable of using this technology in a routine clinical environment."
The investment will also enable further studies to better understand the full diagnostic capabilities of the device.
Steve Parker, CEO of Quantum Imaging, said: "The simplicity of this test and the ease and speed with which it can be deployed means that for the first time it can be used in an acute environment. It can very quickly detect potential life threatening conditions, such as heart attacks, better triage patients and better utilise scarce hospital resources. This is a very exciting technological advance."
Quantum Imaging's Chairman, Robert Barr, continued: "The investment and support from IP Group has been invaluable in forming Quantum Imaging. From the first initial discussions, IP Group saw the vision of this breakthrough and potentially disruptive medical device for a range of applications."
The £1.6 million funding round has been led by IP Group plc with co-investment from IP Venture Fund II and the University of Leeds. The finance has been committed in two, equal tranches for the development of an innovative medical imaging device.
Quantum Imaging was supported by initial funding from an NHS funding stream, formally known as the National Innovation Centre (NIC), and the Medical Technologies Innovation and Knowledge Centre (IKC), which is based at the University of Leeds and funded by the EPSRC, BBSRC and the Technology Strategy Board.
For further information
Photo: Steve Parker, CEO of Quantum Imaging
Please contact Steve for further information: steve.parker@quantumimaging.eu, 07743 895261 or 0845 643 9108