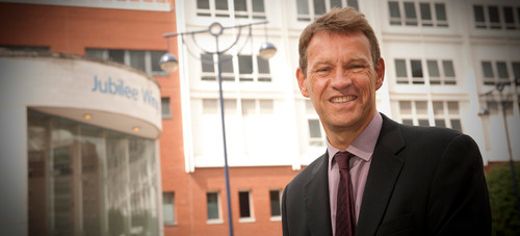 Developing the next generation of researchers is the focus of a new £2m investment by the Wellcome Trust and the University of Leeds.
The two year award is an Institutional Strategic Support Fund (ISSF) award comprising £1m from the Wellcome Trust, match-funded by the University.
It will be used to support a number of activities across the University, including helping research staff develop their independent research careers through provision of financial and mentoring support as they apply for external fellowships.
The funding will also support researchers to undertake short secondments within a different research group at Leeds, a different university, either within the UK or internationally, or within one of the University's industrial partners.
The aim of these secondments is to help research staff develop skills in new disciplines, for example giving applied health researchers the opportunity to spend time in a clinical management team to observe their challenges and dilemmas.
Professor Paul Stewart, who leads the award, said: "We want to help our post-doctoral staff take the next step in becoming world-class researchers and this funding from the
Wellcome Trust
will help about 20 people do just that."
"A key aspect of this funding is the ability it will give staff to work across different disciplines, which is something we're really keen to develop as a University."
The award will also provide additional training to help research staff develop new skills and support the recruitment of highly-skilled people to support existing projects.
Funding will also be given to support public and patient engagement to promote activities, events and lifelong learning opportunities for a range of researchers, students, members of the public and patients.
This will include hosting events at the
Leeds Festival of Science
, held in March 2015, establishing a University-wide open day giving the public the chance to access research, and starting a biomedical 'science slam', to communicate research to the public through a theatrical performance in Leeds.
Further information
Professor Paul Stewart is available for interview. Please contact Ben Jones in the University of Leeds press office on +44 (0)113 343 8059 or email
B.P.Jones@leeds.ac.uk