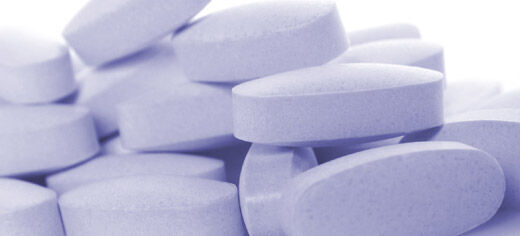 Doctors may have underestimated the risks to patients of taking paracetamol on a long-term basis, suggests research led by experts from the University of Leeds.
There should also be a systematic review carried out to ensure the effectiveness of the commonly taken drug and how it is tolerated for certain conditions, the study says.

Paracetamol is the most widely used over-the-counter and prescription painkiller worldwide and is recommended as first-line pharmacological therapy by a variety of international guidelines for a multitude of acute and chronic painful conditions. It is also generally considered to be safer than other commonly used analgesics such as non-steroidal anti-inflammatory drugs (NSAIDs), such as ibruprofen, or opiates.

However, the analgesic benefit of paracetamol has recently been questioned in the management of acute lower back pain and the chronic painful condition of osteoarthritis and a recent estimate of the true risks of paracetamol at standard analgesic doses has not been available.

A UK team of researchers, led by Professor Philip Conaghan of the School of Medicine at the University of Leeds, set out to conduct a systematic review of existing studies that had assessed the association between chronic use of paracetamol and major adverse events in the general adult population.

Professor Conaghan, who is based at Chapel Allerton Hospital, said: "We think this study shows that the adverse health risks of taking paracetamol on a long-term basis are underestimated, particularly in relation to increased risk of heart, gastrointestinal and kidney problems.

"It's important, given how widely available paracetamol is over the counter, a systematic review of both its efficacy and tolerability in different conditions be conducted."

The research team identified eight suitable studies for analysis. Of two studies that investigated mortality, one found there was a slightly increased relative rate of mortality for increasing standard doses of paracetamol when comparing patients who had been prescribed paracetamol with those who had not.

Of four studies reporting cardiovascular adverse events, all showed a small increased risk of cardiovascular adverse events with increasing doses of paracetamol. One study reporting gastrointestinal adverse events (including bleeds) reported that increasing doses of paracetamol resulted in a higher relative rate of events.

Finally, of four studies reporting renal adverse events, three reported a more likely decrease in estimated glomerular filtration rate – a test used to check how well the kidneys are working – with increasing paracetamol dose.

The authors said that although the eight observational studies were likely to have significant biases related to those people who needed long-term paracetamol (often people who already had multiple medical problems required other analgesics and medications or were taking other medications which could confuse the results), their findings demonstrated a consistent dose-related relationship between paracetamol at standard analgesic doses and adverse events typical of those often observed with non-steroidal anti-inflammatory drugs.

They acknowledged that with every prescribing decision, there was a calculation of risk versus benefit or a trade-off of efficacy versus tolerability.

However, when analgesic benefit was uncertain, as had been suggested in previous studies of paracetamol in the treatment of osteoarthritis joint pain and acute low back pain, it was necessary for clinicians to take more careful consideration before recommending or prescribing it for long-term use.

Further information

Professor Philip Conaghan is available for interview. Contact Ben Jones in the University of Leeds press office on 0113 343 8059 or email B.P.Jones@leeds.ac.uk