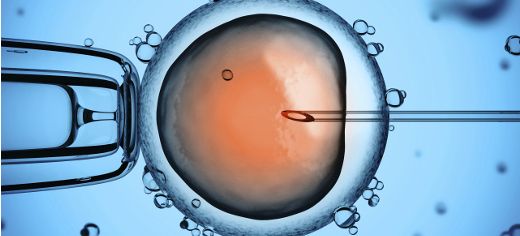 For International Clinical Trials Day today, the University is highlighting two research projects which show the importance of clinical trials to public health.
The first, led by Mark Hull, Professor of Gastroenterology in the
School of Medicine
, will attempt to find out if taking an omega-3 fatty acid component of fish oil can prevent bowel cancer from returning.
The trial, funded by Yorkshire Cancer Research, will see 450 cancer patients undergoing surgery for bowel cancer that has spread to the liver will be given a highly purified form of a naturally-occurring fish oil component called EPA, or a placebo, to see if long-term treatment improves survival. Roughly 15% of all the liver surgery for bowel cancer in the UK is performed in Yorkshire, and the trial will involve patients from across the county. If successful, it could lead to an immediate use of EPA therapy in patients.
Professor Hull said: "Results from this trial should answer the question about whether EPA, which is a safe, natural product, is beneficial to advanced bowel cancer patients and should lead to rapid introduction into the clinic."
In the second trial, University researchers will be investigating whether a molecule usually found in moisturisers and skin creams could improve IVF success rates in the UK.
Embryologists running a clinical trial at the University are investigating whether hyaluronic acid, normally found in beauty products which are designed to maintain elasticity in the skin and keep hair and joints hydrated, helps sperm stick to the human egg when it is released from the ovary.
Dr David Miller, Reader in Molecular Andrology in the School of Medicine, is leading the trial for Leeds. He said: "We want to investigate whether hyaluronic acid helps better quality sperm stick to an egg.
"We need to be in a position to choose the best quality sperm for the egg because the IVF method we are using involves injecting a sperm directly into the egg, so it's advisable to choose the sperm with the least DNA damage."
The trial is funded by the Efficacy and Mechanism Evaluation (EME) Programme, an MRC and NIHR partnership.
Experts at the University of Leeds and the Centre for Reproductive Medicine at Seacroft Hospital in Leeds, alongside colleagues from IVF units and associated laboratories in Aberdeen, Dundee, Belfast, Liverpool, Newcastle, Manchester, Sheffield, Birmingham, Coventry, Leicester, Oxford and London will also be helping to determine if this new selection method based on sperm 'stickiness' works by reducing the risk of injecting a sperm carrying damaged DNA into the egg.
For more on International Clinical Trials Day, and the NIHR's 'OK To Ask' campaign, go to
http://www.nihr.ac.uk/get-involved/ok-to-ask.htm
Further information
Contact Ben Jones in the University of Leeds press office on 0113 343 8059 or email
B.P.Jones@leeds.ac.uk