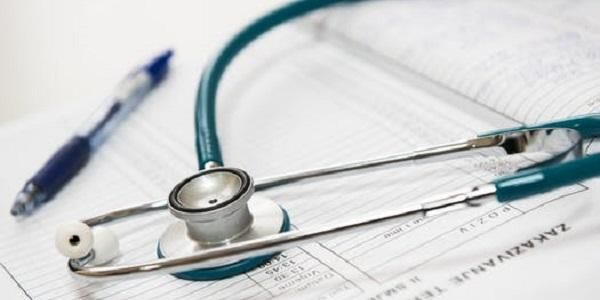 Children's intensive care units were operating under increased pressure as they coped with rising numbers of patients and a lack of specialist nurses, according to the latest audit.
Many units failed to meet the minimum nursing levels recommended by the UK's Paediatric Intensive Care Society.
Despite the pressures, only a small number of children died while in intensive care, less than four per cent, and that figure has remained stable over recent years indicating clinical standards were being maintained.
Indeed, the figure has reduced since 2003-2004 when the rate was 5.5%.
The picture of a system under strain emerged from the latest annual report from the Paediatric Intensive Care Audit Network (PICANet) – a collaboration between the Universities of Leeds and Leicester commissioned by the Healthcare Quality Improvement Partnership (HQIP) to promote high-quality clinical care.
The audit received data from 34 paediatric intensive care units and 11 specialist critical care transport organisations across the UK and Ireland. The figures relate to 2016.
The findings showed that 20,231 children were admitted to a specialist intensive care unit last year – a slight rise on the figure for the previous year, continuing a trend identified over recent years. Some of the rise in caseload may have been due to an increased birth rate.
Staffing targets not met
The audit team asked the units to provide details of the number of qualified nursing staff on duty at four time points during November 2016.
The recommended standard set by the Paediatric Intensive Care Society was to have seven whole-time equivalent nurses for each occupied bed. However many paediatric intensive care units failed to meet this target.
Just over half the units were able to meet the standard during normal working hours – that slipped at night and at weekends, with just a third having the required level of qualified staff on duty at midnight on a Sunday.
Some units were operating with levels of occupancy above the good-practice guideline of 80%. Across England, the occupancy rate was of 95 per cent. In Wales it was 100 per cent. The figures were slightly lower in Scotland and the Republic of Ireland – 85 per cent.
The high occupancy rates meant hospital staff would have to spend time trying to find a unit that could take a child.
"The whole picture is one of a service under pressure so it is a credit to those working in paediatric intensive care that mortality continues to remain low and children remain well cared for."
Dr Roger Parslow, from the School of Medicine at the University of Leeds and co-author of the audit, said: "We are looking at a service under stress.
"We have found that when children were accepted for critical care and need to be transported, there is a problem finding critical care beds. So the teams have rung round and been told there is no bed available because there are no staff available. That is a real problem. The children do get into intensive care in the end but it means there is a delay."
The health care regulator in England, the Care Quality Commission, said when a decision is made that a child needed intensive care, the specialist critical care team providing transport should be mobilised within an hour.
Delays in transportation
The audit revealed that did not happen in one in four cases.
The audit revealed there were 12,672 specialist transfers. In 2,471 of those, it took between one and three hours to mobilise the transport team and in a further 906 cases, the mobilisation took more than 3 hours.
Dr Parslow added: "Last year we highlighted the number of referrals to paediatric intensive care that were not actioned, with two thirds being refused as there was no staffed bed available and we see a similar situation this year.
"When specialist transport teams do accept a referral, 30% of the journeys do not start within the hour, a standard set by the Care Quality Commission.
"The whole picture is one of a service under pressure so it is a credit to those working in paediatric intensive care that mortality continues to remain low and children remain well cared for."
The full audit report and supporting data tables can be found by clicking here.
Further information
Journalists with interview requests or who would like more details should email David Lewis in the University of Leeds press office at d.lewis@leeds.ac.uk on +44(0)113 343 8059.