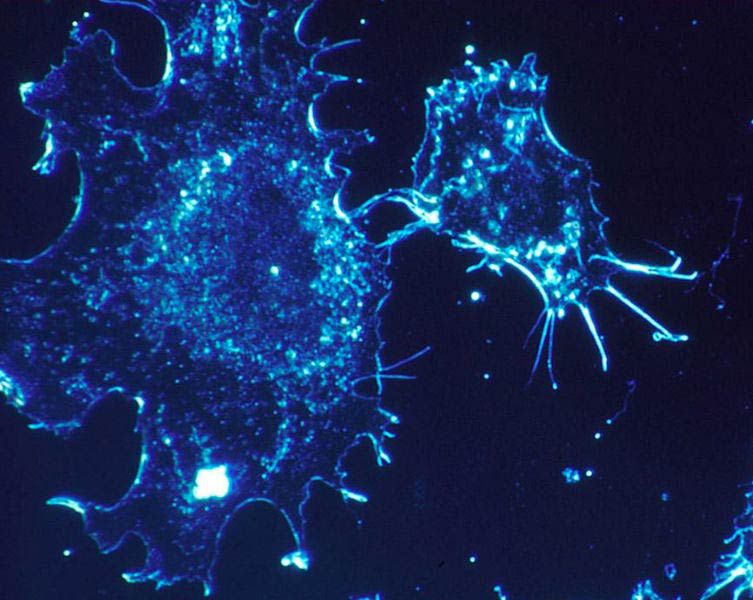 The Covid-19 emergency could, over the next year, lead to a 20% rise in the number of deaths from people who have been newly diagnosed with cancer, according to research supported by DATA-CAN.
The analysis is the first to focus on the impact of the emergency on mortality rates in people with cancer and uses data from the health records of over 3.5 million patients in England.
The University of Leeds and Leeds Teaching Hospitals are founding partners of DATA-CAN, a multi-million pound initiative that collects health data across the UK, led by University College London.
The study estimates that pre-Covid-19, about 31,354 newly diagnosed cancer patients would die within a year in England. As a result of the emergency, there could be at least 6,270 additional deaths in newly diagnosed cancer patients alone. This number could rise to an estimated 17,915 additional deaths if all people currently living with cancer are considered.
The researchers analysed recent weekly data from major cancer centres in the UK and found a 76% decrease in urgent referrals from GPs for people with suspected cancers and a 60% decrease in chemotherapy appointments for cancer patients compared to pre-Covid-19 levels.
Professor Geoff Hall is a Professor of Digital Health and Cancer Medicine at the University of Leeds and an Honorary Consultant in Medical Oncology at Leeds Teaching Hospitals NHS Trust. He is a co-author of the report, and clinical lead of DATA-CAN.
He said: "We are concerned about the dramatic drop in referrals from GPs to cancer services which the data only too clearly demonstrates. This is the similar to the drop we see at Christmas, but the effect has been sustained since early February."
Monica Jones, Chief Data Officer of DATA-CAN and Exec Lead for Population Health Management for the digitised Yorkshire and Humber Care Record, which is supported by the Yorkshire and Humber AHSN, added: "It's crucial that we can now use the anonymised data from the Integrated Care Record to serve the entire region of Yorkshire and Humber with real-time information. We have used information from the Leeds area, now we can work region-wide with a population of over 5million.
"This will inform us how health services should be prioritised, both now and in the near future, in order to give patients the best possible life chances."
Collaborators from Yorkshire and Humber also include the University of Leeds, Leeds Teaching Hospitals NHS Trust, University of Sheffield, Sheffield Teaching Hospitals, Sheffield Children's Hospital, the Yorkshire and Humber Local Health Care Record, and Yorkshire & Humber AHSN.
Dr Neville Young, Yorkshire & Humber AHSN's Director of Enterprise and Innovation, said: "This is an important piece of research that will affect how the healthcare systems thinks about cancer patients during Covid-19 pandemic.
"It was only possible because of both the data within and the collaborative approach of the DATA-CAN partners. This is another great digital health asset for the Yorkshire and Humber region that sits alongside the Yorkshire and Humber Care Record and the Northern Pathology Imaging Cooperative that is starting to prove its worth."
Senior author Professor Harry Hemingway, (Director, UCL Institute of Health Informatics), added: "The overall impact of the Covid-19 emergency on deaths in cancer patients could be substantial.
"There are many factors operating here including rapid changes to diagnosis and treatment protocols, social distancing measures, changes in people's behaviour in seeking medical attention and the economic impact of Covid-19, as well as deaths due to Covid-19 infection."
The DATA-CAN paper also models publicly available US data and shows an additional 33,890 deaths in the US in newly diagnosed cancer patients over the next year. The study estimates that pre-Covid-19, about 169,433 newly diagnosed cancer patients would die within a year in the US.
Further information:
For further information, please contact the University of Leeds press office: pressoffice@leeds.ac.uk