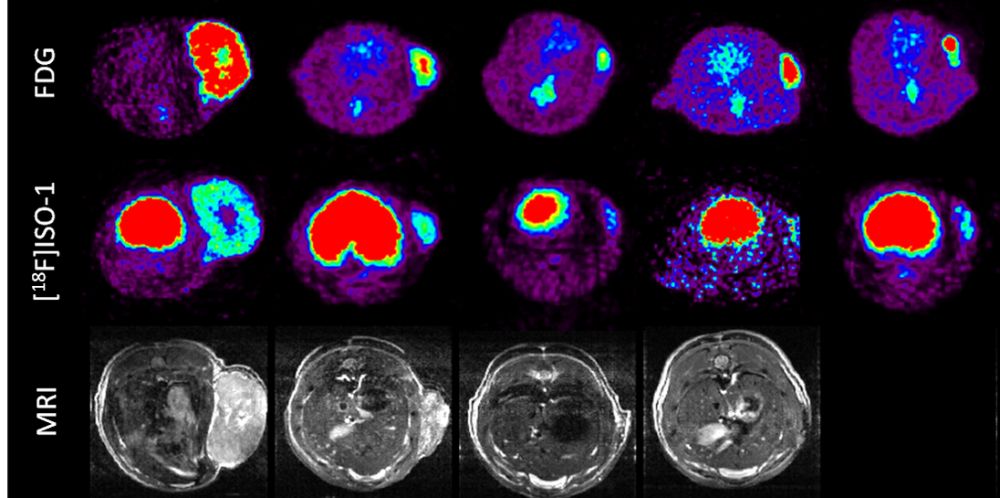 Leeds has been recognised as a Centre of Excellence in the way it integrates research and treatment for difficult-to-cure brain tumours.
The award has been made by the Tessa Jowell Brain Cancer Mission and is a tribute to the way scientists at the University and clinical staff at Leeds Teaching Hospitals NHS Trust work together to bring cutting-edge insight and therapies to patients.
The team is led by Susan Short, Professor of Clinical Oncology and Neuro-Oncology in the School of Medicine.
She said: "We are immensely proud of the excellent care delivered by the whole neuro-oncology team in Leeds and are very pleased to be able to contribute to a national effort to improve the experience of all brain tumour patients through designation as a Tessa Jowell Centre of Excellence.
"Our clinical research is highly integrated with a programme of brain tumour research at the University of Leeds. Much of the lab work is directly relevant to the clinic with a major focus on understanding and developing new treatments for poor prognosis brain cancer.
"We are increasingly using consented tissue from our own Leeds patients to support our lab work and have used laboratory results to develop and design new clinical studies. They really do go hand-in-hand."
The Mission was founded in response to a call for action by the late Baroness Tessa Jowell, who died from the disease in 2018. She called for improved brain tumour treatment, research and survival in brain tumour patients.
Its aim is to design a new national strategy for brain tumours and is committed to helping as many hospitals as possible achieve the "Excellence" status in the future.
"We are immensely proud of the excellent care delivered by the whole neuro-oncology team in Leeds."
Brain tumours are often found at later stages; only 12% of adults survive for five years after diagnosis. Brain cancer research receives less than 2% of the £700m spent on cancer research in the UK every year.
LTHT is one of nine trusts to be awarded centre of excellence status after undergoing rigorous expert-led assessments by the mission.
It was measured on a range of criteria, including its excellent clinical practice and training opportunities; emphasis on patient quality of life; providing access to clinical trials and offering a high standard of research opportunities.
Led by a committee of experts in the field and virtual site visits, the assessments were backed up by patient feedback about the care they received.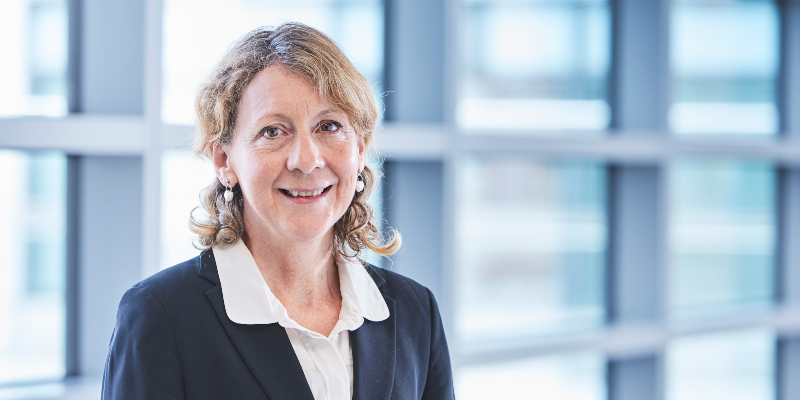 Professor Susan Short
Jess Mills, Co-Founder of the Tessa Jowell Brain Cancer Mission and Tessa's daughter, said: "Mum's mission throughout 50 years of her political life was to tackle systemic inequality. So it was tragic, whilst fitting, that her final campaign was a call to arms to create universal equality in access to excellence in cancer care throughout the NHS. It is with immeasurable pride that just three years later, the Tessa Jowell Brain Cancer Mission has begun the real-world translation of that vision into reality.
"We are thrilled to have awarded LTHT for its excellent ongoing work for patients and commitment to support other centres in reaching the same level of Excellence. Shockingly, the UK still has one of the worst cancer survival rates in Europe, but in time, the Tessa Jowell Centres will make the UK a global leader in the treatment and care of brain tumour patients. We have a long way to go until the cutting edge of science is delivered to every patient, but this is a huge and transformational first step."
Across Britain, at least 88,000 people are currently living with a brain tumour, but more than 5,000 patients a year will lose their lives. LTHT's staff treat 150 brain tumour patients every year.
The "Excellence" status provides reassurance about the availability of excellent care within the NHS and positive recognition for its staff at LTHT who, despite the challenges of the COIVD-19 pandemic, continue to go above and beyond for their patients. Due to the strain the pandemic has placed on the NHS, the LTHT brain tumour centre now offers virtual clinics for patients.
Cally Palmer, NHS England national cancer director, said: "This award is a fitting tribute to Tessa Jowell and her dedication to excellence in cancer care, as well as to all the NHS staff who have worked tirelessly throughout the pandemic to continue to provide life-saving cancer services, and it is great to see NHS hospitals across the country being recognised as centres of excellence.
"NHS services are open and ready to help those who need cancer care, and I encourage anyone who is experiencing any worrying symptoms to contact their GP immediately to improve chances of a successful recovery."
Further information
Pictures:
For media enquiries, contact University of Leeds press officer Lauren Ballinger via l.ballinger@leeds.ac.uk.