Eight new fellowships designed to promote equality, diversity and inclusion in science have been awarded at Leeds, thanks to an historical endowment established alongside the British Heart Foundation.
Post-doctoral researchers from diverse scientific and personal backgrounds have been awarded the prestigious fellowships, which will enable them to pursue further research into the cardiovascular complications caused by Type 2 diabetes.
The fellowships have been awarded to seven women and one man following a competitive process, with all fellows from underrepresented groups in science.
Professor Mark Kearney, BHF Professor of Cardiovascular and Diabetes Research at the University of Leeds, said: "We are delighted to award these fellowships to eight talented researchers, who each bring fresh ideas and energy around our research into cardiovascular disease and diabetes.
"These competitive fellowships could transform our approach to research, with the fellows from varied scientific backgrounds including chemistry and patient data analytics. It is only with the help of forward-looking initiatives like this that we will create new diverse leadership teams of the future."
Enhancing the research community
It is hoped the fellowships will play some part in enhancing equality, diversity and inclusion in the research community. Researchers from Black, Asian, and minority ethnic backgrounds are currently underrepresented in the research workforce, especially at senior levels. Recent figures also show that 42% of full-time academic staff in the UK and only 28% of UK research professors are female.
As part of the fellowships, the eight fellows will be given their first step into an independent research career. The fellowships specifically support flexible working, which will better enable fellows with other responsibilities - such as childcare - to fully pursue a career in research. The fellows will also be offered tailored mentorship and training to develop as future research leaders.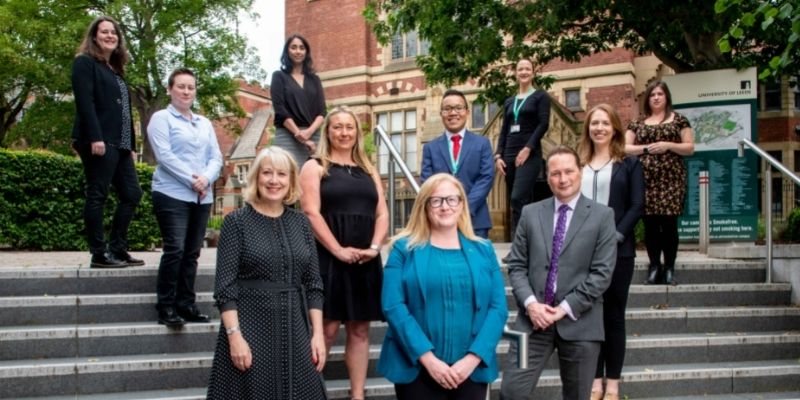 Dr Eulashini Chuntharpursat-Bon is a recipient of one of the fellowships, based in Leeds' School of Medicine. The three-year funding will allow her to lead research into how Type 2 diabetes can damage blood vessels. The research will use state-of-the-art microscopy techniques to understand this further and could result in the development of new treatments.
Dr Chuntharpursat-Bon said: "My eldest son has severe autism and learning disabilities, and when he was younger, I took a long career break to care for him and to build up the support structure he needed. This had a big impact on my career.
"One of the benefits of these fellowships is that I will have tailored career development support, which also considers my unconventional career path and my caring responsibilities. Having a fellowship like this will give me the time to build my own line of scientific research, and opportunities to focus on the career development aspects that are needed to become a well-rounded academic.
"I see this as a step forward in making science more equitable and feel I wouldn't be able to progress my career without a fellowship like this."
Type 2 diabetes has been diagnosed in 3.7 million people in the UK. The condition poses a significant risk factor for heart disease, as it can damage the walls of the arteries and lead to a heart attack. Adults with diabetes are also two to three times more likely to develop heart and circulatory diseases, and in the UK, a third of adults with diabetes die from one of these diseases.
Historic legacy
The funding for the fellowships has come from an historic legacy to the University from the estate of the Mautner family in 1984, which was then match-funded by the BHF in 1988. Further funding has also been provided by the University of Leeds.
Dr Charmaine Griffiths, Chief Executive at the British Heart Foundation, said: "We are very proud to have supported the University of Leeds with this fantastic initiative to encourage more equality, diversity and inclusion in the research community.
"One of the BHF's key goals is to be more diverse and inclusive in everything we do, from recruiting and retaining the best talent to understanding the difference we can make to everyone living with cardiovascular diseases and their risk factors. It is vital that this is reflected in our research community too, and as the biggest independent funder of cardiovascular research in the UK, we must play a key part in addressing these inequalities."
To find out more about the impact which legacies continue to make at the University of Leeds, visit: https://campaign.leeds.ac.uk/your-legacy-our-future/
Further information
For further details, contact the University of Leeds press office.