A pacing rehabilitation programme that helps people with long COVID reduce their symptoms and increase activity levels has shown "impressive" results, say scientists.
It is based on clinically supervised management of activity levels to reduce "crashes".
Before the start of the programme, the people taking part in the programme were reporting on average three "crashes" a week where they were left physically, emotionally or cognitively exhausted after mild physical or mental exertion. Six weeks later, at the end of the programme, that was reduced to an average of one crash a week.
The patients also experienced some improvement in their activity levels and better quality of life.
The pacing programme was run by the long COVID service at Leeds Community Healthcare NHS Trust and evaluated by clinicians and scientists at the University of Leeds and Leeds Beckett University. The findings are reported in the Journal of Medical Virology.
Writing in the paper, the research team say the programme, which involves a supervised management of activity levels, has the potential to be an effective treatment option.
Dr Manoj Sivan, Associate Clinical Professor in the School of Medicine at Leeds, Consultant in Rehabilitation Medicine at Leeds Teaching Hospitals NHS Trust and research and service evaluation lead for the long COVID service at Leeds Community Healthcare Trust, supervised the research project.
He said: "Long COVID affects around two million people in the UK and it has an impact on their quality of life and in some cases, their ability to work. It is distressing and disabling.
"Post-exertional malaise or post-exertional symptom exacerbation or simply 'crashes', as described by patients, is a defining and important symptom of long COVID.
"When patients get a crash, they experience feelings of complete exhaustion and wipe out and are unable to resume activities for hours or sometimes days.
"The findings of this research are exciting because this is the first time that crashing episodes have been used as a marker for the condition and a structured pacing programme has now been shown to reduce symptoms and improve quality of life."
Controlled management of activity levels
Thirty-one people with long COVID took part in the six-week programme. On average, they had been experiencing long COVID for around 17 months before entering the trial. They were suffering from a range of symptoms along with fatigue, including brain fog, breathlessness, headache and palpitations.
The patients followed a gradual return to physical activity under a programme called the World Health Organisation (WHO) CR-10 Borg pacing protocol, which takes them through five levels of activity. They followed the programme at home.
The first phase is a preparation for return to activity and involves breathing exercises and gentle stretching. The fifth phase involves activities the patients were doing before they were ill such as walking or doing chores about the house.
During the programme, the patients had weekly phone calls from their long COVID clinician to check on their progress. They were told to stay at each level for at least seven days and not to overexert themselves, so their condition remained stable.
The patients completed a questionnaire to assess their exertion levels and crashes each week before a decision was made whether to progress to the next level of the pacing protocol. They could only progress to the next phase if their condition was stabilised.
Results from the study
No participant in the study progressed through all five activity phases. 13 participants ended the programme on a phase higher than when they started; 12 started and finished on the same phase; with six people finishing the programme on a lower phase.
What was consistent, though, was that most participants reported fewer crashes during the programme, irrespective of whether they were increasing, decreasing or staying at the same activity phase. This, say the researchers, highlights the importance of planning activity levels to reduce the number of crashes and staying within the available energy envelope for the individual. This is a core principle of pacing rehabilitation.
Megan Parker, Physiotherapy Assistant Practitioner and first author on the paper, said: "It was great to see some patients with long COVID making progress in getting back to the activity levels they once enjoyed.
"There is now an urgent need for more research to see what effect a longer rehabilitation programme would have on people struggling to cope with this disabling condition - both in the early stage and in the chronic long-term condition stage."
Legacy of long COVID
According to data from the Office of National Statistics, almost two million people in the UK have long COVID, with symptoms that have lasted for more than four weeks. The crash or exhaustion that people feel after exerting themselves can start 12 to 48 hours after activity and can last for days and in rare cases, even weeks.
But the researchers point out that there is still a lack of awareness among clinicians supporting long COVID patients that pacing activities could aid recovery.
Dr Sivan's research team has been at the forefront of new initiatives to treat long COVID. They developed the first scale to standardise the measurement of long COVID symptoms, which has now been developed into a mobile phone app, used by patients, and which is linked to a web platform used by the clinicians treating them. NHS England recommends the use of the digital system in long COVID NHS services.
The researchers are also conducting a major pan-UK platform study called LOCOMOTION that is developing a gold standard of care for the condition.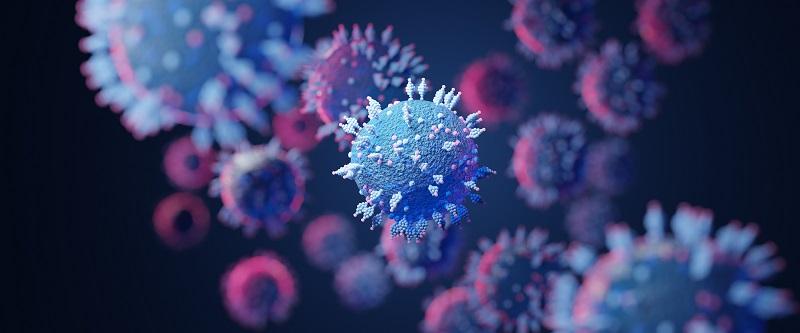 Case study
Elizabeth Bycroft, from Leeds, became ill with COVID in March 2020 during the first wave of the pandemic.
At first, she had headaches and a temperature, but then became breathless. At times she felt she was dying.
As a healthcare worker, Elizabeth was able to monitor her own blood oxygen levels and they were plummeting to worryingly low levels. She was admitted to hospital and put on oxygen. After a week in hospital and a week recuperating at home, she returned to work.
Elizabeth, who is 52, said: "With hindsight, I probably went back to work too soon. I was still suffering from breathlessness and in August, I suffered a relapse. I had a range of symptoms. The breathlessness was still affecting me, but I was also feeling exhausted, and I had chest pains.
"I used to walk miles with my dogs, and attend fitness classes, and I would normally run up the stairs. After COVID, all that stopped. I could no longer do the everyday things that had been a part of my life. If I walked up the stairs at home, I would have to go into one of the bedrooms and sit down to catch my breath."
Physical exertion left her exhausted for days.
In November 2021, Elizabeth became part of the pacing rehabilitation trial at Leeds Community Health Care NHS Trust.
She said: "It involved me gradually increasing my physical activity. I had a weekly discussion with my long COVID support worker about my symptoms and how I felt if I had exerted myself. So, there was the motivation to do more but to keep it within limits, so the long COVID did not get worse.
"If I was feeling good, I would move onto the next phase."
Elizabeth says she was experiencing around three crashes a week at the start of the trial and that dropped to around one a week at the end of the programme.
"I am not doing too badly now. I am still unable to do some of the things I used to do pre-COVID. But I can go out walking again although I do still get breathless at times. And there are days when I feel completely exhausted, but those days are becoming fewer and fewer.
"I think I am now able to better manage long COVID. A lot of people get very down because they cannot do the things they once did. I have not yet been able to return to exercise although I hope to one day soon."
Further information
The paper – Effect of using a structured pacing protocol on post-exertional symptom exacerbation and health status in a longitudinal cohort with the post-COVID-19 syndrome – is available online.
Images: Adobe.
For more details, please contact David Lewis in the Press Office at the University of Leeds by email on pressoffice@leeds.ac.uk.