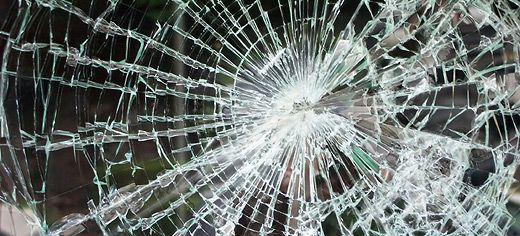 Efforts to tackle anti-social behaviour among young people are being undermined by a lack of joined-up working and the inability of organisations to collect appropriate data and share information.
Research published today by the University of Leeds shows that a considerable amount of work is being done across the country to address anti-social behaviour among young people and to stop behaviour escalating into serious crime.
But the effectiveness of these efforts to nip crime in the bud is being hindered by poor quality data collection, data management and data sharing.
The research was funded by the Nuffield Foundation and carried out by a team from the School of Law at the University of Leeds. The study, Anti-social Behaviour Interventions with Young People, provides the most up-to-date analysis of the use of anti-social behaviour interventions in England.
It shows widespread misunderstandings of data protection legislation and reluctance on the part of some partner agencies to share information, which constitute a significant obstacle to effective partnership work.
It also found widespread and considerable variations in policies and use of tools, which were not the product of differences in the nature of anti-social behaviour problems but rather were influenced by local preferences for particular approaches, the nature of partnership relations and the availability of local support services.
Reflecting on the implications of the research for the Government's recently published White paper on Anti-Social Behaviour, research leader Professor Adam Crawford said: "There are real concerns that the Government's 'localism' agenda will serve to exacerbate the quality of data collection, amplify inconsistencies and increase differential practices and experiences of justice."
While the focus of public debate has been on the Anti-social Behaviour Order (ASBO), most work in recent years has been occurring before resort to such controversial powers. The researchers found that these informal 'out of court' warnings and 'acceptable behaviour contracts' have a better track record of success.
Other findings include:
The benefits of working preventatively with young people and parents, providing support alongside clear boundaries.
Interventions are found to be more effective where they do not resort to punitive measures and stigmatising young people.
Interventions are more effective when young people were diverted from youth justice interventions and where they work preventatively with parents to encourage desistance and compliance.

The research raises concerns that the proposed new crime prevention injunction - to be introduced to replace the civil ASBO - will lower the threshold of court-based intervention and disrupt existing preventative pre-ASBO work by partner organisations.
Questions are also raised about the dominant focus of anti-social behaviour intervention on young people living in social housing. This produces differential experiences of what might be termed 'justice by tenure', given that many ASB tools are either tenure-specific or seen as more effective in relation to those in social housing.
Professor Crawford said: "There is understandably much emphasis in the Government's White Paper on the speed of response and in meeting the demands of victims and communities. But there is a danger that by rushing the response the opportunity to find long-term solutions is lost.
"The underlying characteristic of anti-social behaviour is that it is persistent. Until that persistency is dealt with by addressing the wider causes of anti-social behaviour, incidents will continue."
The research was carried out by Adam Crawford, Professor of Criminology and Criminal Justice and Pro-Dean for Research and Innovation in the Faculty of Education Social Sciences and Law at the University of Leeds; Sam Lewis, Academic Research Fellow in the School of Law at the University of Leeds; and Peter Traynor a Researcher based in the Centre for Criminal Justice Studies at the University of Leeds.
The research looked at behaviour in two northern English cities and two London boroughs. It tracked the use of ASB interventions with all young people given a formal warning, ABC or ASBO between 1 April 2008 and 31 March 2010. Over 120 interviews and 18 focus groups were conducted.
A full report, Anti-social Behaviour Interventions with Young People, will be published by Policy Press - http://www.policypress.co.uk/
The publication of the research is being launched at a high level policy seminar at Church House in Westminster on the 19th July, at which the implications of the research for the Government's recently published White Paper on 'Tackling Anti-Social Behaviour' will be discussed and debated. For further details see: http://www.law.leeds.ac.uk/research/events/responding-to-antisocial-behaviour.php
The policy seminar is by invitation only. For further information on the event contact Rachel Leah Tel: 0113 3432711 - Email: r.leah@leeds.ac.uk
For more information
Professor Adam Crawford is available for interview. Contact: University of Leeds press office: 0113 343 4031 or pressoffice@leeds.ac.uk
The
Nuffield Foundation
is an endowed charitable trust that aims to improve social well-being in the widest sense. It funds research and innovation in education and social policy and also works to build capacity in education, science and social science research. The Nuffield Foundation has funded this project, but the views expressed are those of the authors and not necessarily those of the Foundation.

www.nuffieldfoundation.org