University of Leeds statement: New Vice-Chancellor announced
The University of Leeds has appointed Sir Alan Langlands as its next Vice-Chancellor.
He succeeds Professor Michael Arthur, who is leaving Leeds at the end of August to take up appointment as President and Provost of University College London.
Sir Alan is currently Chief Executive of the Higher Education Funding Council for England (HEFCE), a post he has held since 2009. He was previously Principal and Vice-Chancellor of the University of Dundee (2000-2009), and Chair of UK Biobank Ltd (2004-2012).
Before entering the higher education sector, Alan had a career in health service management, culminating in six years as Chief Executive of the NHS (1994-2000). He was knighted in 1998 for his services to the NHS, and is a Fellow of the Royal Society of Edinburgh and an Honorary Fellow of the Academy of Medical Sciences.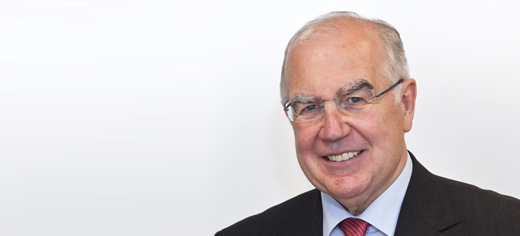 The Pro-Chancellor, Mrs Linda Pollard, commented: "I am absolutely delighted at Alan's appointment. This is a real coup for Leeds, and a very exciting moment for the institution. Alan has an unrivalled knowledge of the sector, fantastic strategic grip and great wisdom; he shares our ambition for Leeds, and I know that he is the right person to lead the University forward, continuing the momentum we have built up under Michael Arthur."
Echoing those sentiments, the Pro-Chancellor-elect, Mr David Gray, said: "Alan will bring to Leeds not only the strategic acumen and leadership talent that is evident throughout his CV but also a rare humanity. It is no surprise that the appointing committee was unanimous in its choice."
The outgoing Vice-Chancellor has warmly welcomed the appointment, describing Sir Alan as: "an outstanding appointment and a stellar figure in the UK higher education sector, who will, I know, work tirelessly to continue to make Leeds a truly world-class university."
Sir Alan said: "I feel very privileged to be the next Vice-Chancellor of the University of Leeds. I am attracted by the University's heritage, values and distinctive ability to integrate world class research, scholarship and education and I am looking forward to meeting the students and staff at the beginning of the academic year. This move is tinged with sadness at leaving HEFCE where I have enjoyed an excellent working relationship with Ministers, the Chair and council members and the most talented and committed group of public servants that I have ever known."
Sir Alan will take up his appointment on 1 October 2013.