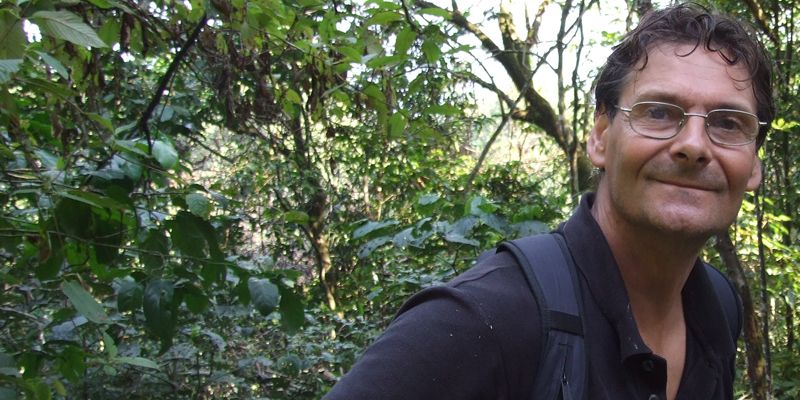 Today sees the launch of a new range of online courses that will enable students to earn academic credits towards degrees.
The University of Leeds is one of eight leading higher education institutions from around the world offering such courses on the FutureLearn platform of massive open online courses (MOOCs).
Called Programs, they will enable learners to take part in high-quality online courses.
Leeds' first Program is called Environmental Challenges and is made up of five short online courses that consider the relationships between people and nature, as well as the challenging and difficult decisions we face when managing natural resources.
Sir Alan Langlands, Vice-Chancellor of the University of Leeds, said: "We are very proud to be the first Russell Group university to launch a credit-bearing online course on the FutureLearn platform.
"It signifies our on-going commitment to widen access to higher education and desire to offer flexible and inclusive education. It also showcases our excellence in research-based learning."
Professor Neil Morris, the University's Director of Digital Learning, added: "FutureLearn is an important partner in our ambitious digital strategy for student education at Leeds. We are making extensive use of the online platform to offer higher education to anyone with access to the internet and to extend the learning opportunities for our campus-based students."
Also launching is a series of Programs that will allow learners to demonstrate continuing professional development and achieve formal professional accreditation from institutions such as St George's (University of London), the Chartered Management Institute (CMI), and the British Council.
Learners will be able to take part in Programs for free, trying out the course experience and checking its suitability for them before making the decision to pay for a certificate of achievement and final assessment.
Simon Nelson, CEO of FutureLearn, said: "We are delighted to be launching Programs and enabling our partners to use our platform to deliver learning for formal accreditation, as we see it as an important step in the unbundling of higher education and giving more control to the learner.
"Allowing people to take part of a degree course with the flexibility offered by our platform means they can achieve meaningful qualifications whilst still being able to work and manage the other important parts of their lives.
"Our unique approach means that learners will be supported through a social learning experience that allows them to learn with thousands of people from all over the world and collaborate within small groups."
The initial Programs are open for student enrolment from today. A full list of courses can be found on the FutureLearn website.
The Environmental Challenges Program's five courses cover:
justice in natural resource management
rights and values in ecosystem services
hierarchy in property rights
human impact on the environment
society and conflict in the natural environment
Each course is two weeks in length and explores three basic principles, demonstrating that environmental management policies not only need to be economically and environmentally sound, but they also need to be formulated with social fairness if they are to be sustainable. Together, the courses add up to 70 hours of learning.
If learners successfully complete all five courses they are invited to join a final three-week assessment course that includes 30 hours of study that, if passed, leads to the award of 10 credits from the University of Leeds. The total cost for this would be £545.
Course leader Professor Jon Lovett, from the School of Geography, taught the University's first MOOC, in October 2013.
He said: "I believe strongly in universal access to university research-led teaching. My work is global, often in countries that have a huge gap between demand and availability for university courses. MOOCs can help to bridge the knowledge gap and also repatriate research that might otherwise lie hidden in academic journals.
"The best thing about being an educator on the MOOC is interaction with the participants. The debates that develop are well informed and bring together a huge amount of experience. It's very rewarding and stimulating to chat about topics that I'm really passionate about with people from all over the world with similar interests – and we've had some great feedback."
Image shows Professor Jon Lovett carrying out fieldwork in Tanzania.
Further information
For further details, contact Gareth Dant, Media Relations Manager, University of Leeds, g.j.dant@leeds.ac.uk or 0113 343 3996.
FutureLearn
Founded by The Open University in 2012, FutureLearn is a social learning platform, designed to support learning through conversation. It offers more than 3.6 million learners free online courses from world-leading UK and international universities, centres of research excellence and specialist education providers such as the British Council, Creative Skillset and European Space Agency.
For more information, contact Sarah Mulder, Head of Communications, FutureLearn, sarah.mulder@futurelearn.com or 07720 401466.