A new £40m innovation and enterprise centre at the University of Leeds has been given the green light by Leeds City Council today.
Offering a gateway to help businesses access the University's world-class research, the centre - named Nexus - is part of the University's £520m investment in its campus, aimed at positioning Leeds as one of the UK's top higher education institutions.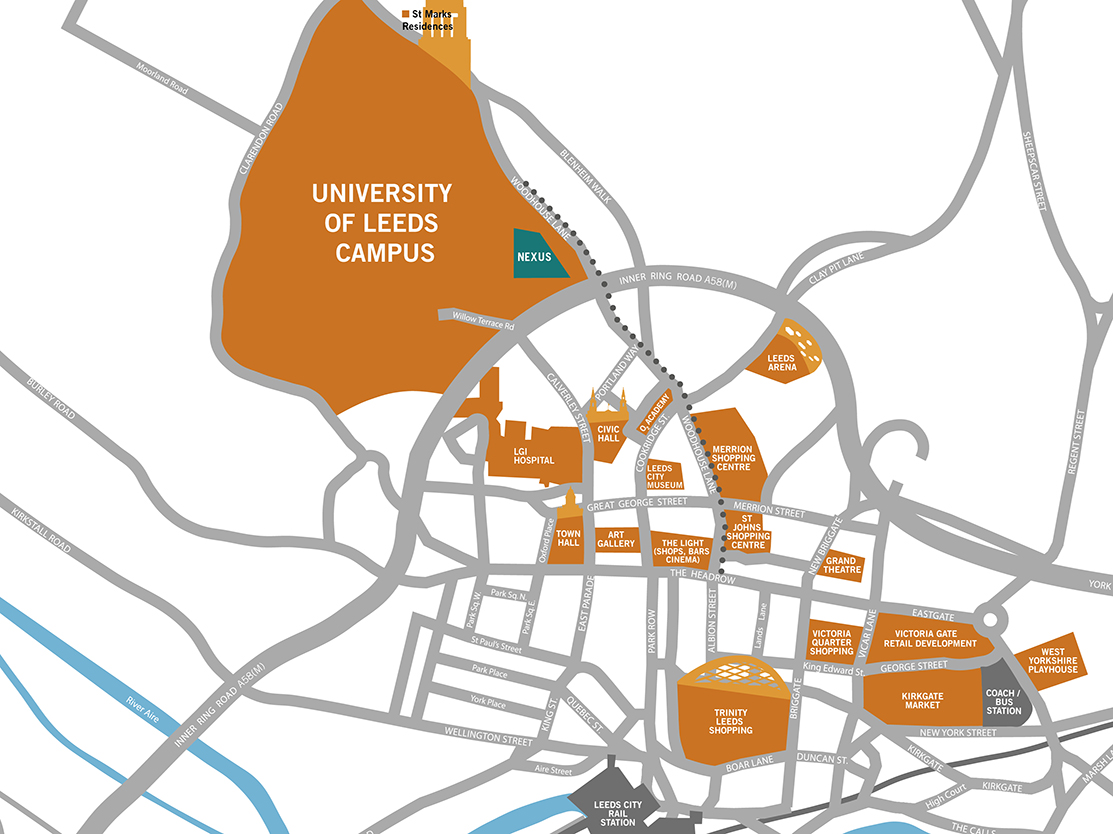 The centre, to be named Nexus, will be positioned at the south edge of campus, close to the city centre.
Dr Ceri Williams, Director of Research and Innovation Development at the University of Leeds, said: "This centre is designed to help new and established companies and other organisations harness the University's capabilities in a more streamlined and inventive way.
"Universities offer a huge range of support, whether that's new knowledge and expertise, access to our talented students and graduates, or executive development to help businesses innovate, grow or be more productive.
"But developing new opportunities can be difficult, because of the sheer size and complexity of higher education institutions.
"Nexus will provide a new way of collaborating, providing businesses with seamless access to the right expertise, skills or facilities, in an exceptional place."
The centre will offer a vibrant community for tenants, providing high quality office and lab space for technology-led companies, corporate R&D and new product development teams, and will offer a range of spaces for networking and collaboration, including meeting rooms, a cafe and a business lounge.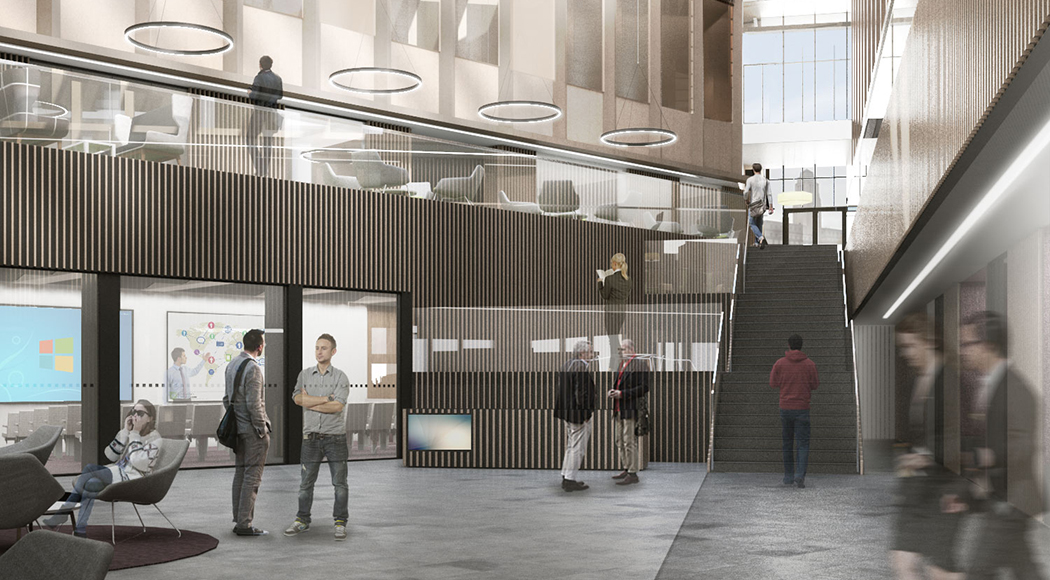 The University of Leeds has a strong track record in supporting the growth of new and established businesses, having created more than 100 spin-outs.
Seven of these spin-out companies are market listed on AIM, which is more than any other university in the UK.
Nexus aims to play a key role in supporting the Leeds City Region Enterprise Partnership's (LEP) mission to unlock the region's economic potential, by encouraging enterprise and supporting businesses to grow and remain in the area.
Roger Marsh OBE, Chair of the LEP, said: "I'm delighted that the University has put forward its ambition for a multi-million pound investment in this purpose-designed facility.
"Local businesses and entrepreneurs will have a place where they can engage and benefit from the knowledge and capabilities of the University, enabling the development of next generation technologies and products.
"I believe it has real potential to contribute to regional growth and prosperity."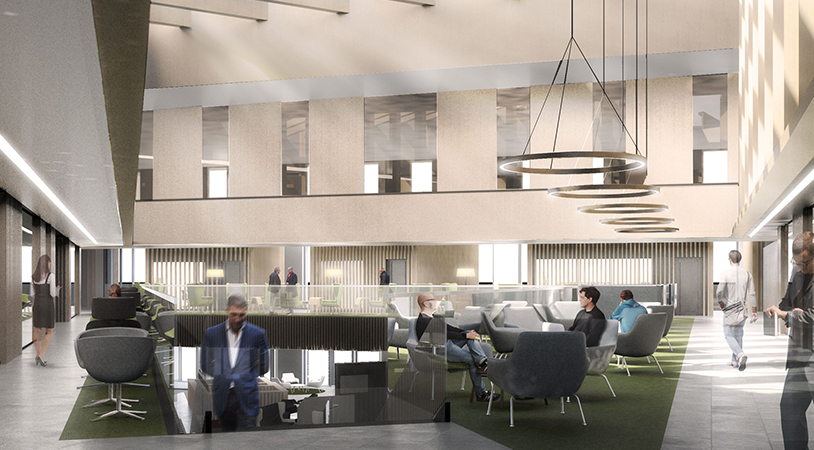 The Leader of Leeds City Council, Councillor Judith Blake, said: "I am delighted to see this type of investment in the University of Leeds which will expand the quality facilities already on offer in the city. It is further evidence of the confidence that exists in Leeds to be innovative, creative and invest in the city's exciting future."
One of the strong industry partnerships the University has already established is with DePuy Synthes, a company delivering innovative medical devices and solutions in orthopaedics, spinal care and neuroscience.
The company opened its new research and development centre in Leeds in 2014, after receiving significant investment from the Government's Regional Growth Fund.
Commenting on the role that Nexus will play in industry research, Mike Barker, Vice President, Worldwide Research & Development in DePuy Synthes said: "It is vital universities offer companies a clear gateway, not only to provide space for innovation and collaboration in research, but also easy access to knowledge, facilities and graduate talent.
"Our company's approach is to exchange new ideas and collaborate in hot spots of innovation, such as exists here in Leeds."
He added: "We have a long history in Leeds and programmes like these play a big role in supporting and developing the medical technology industry and life sciences sector."
The new facility, which will open its doors in 2018, is one of several developments underway at the University, with infrastructure investment ranging from £90k - £90m.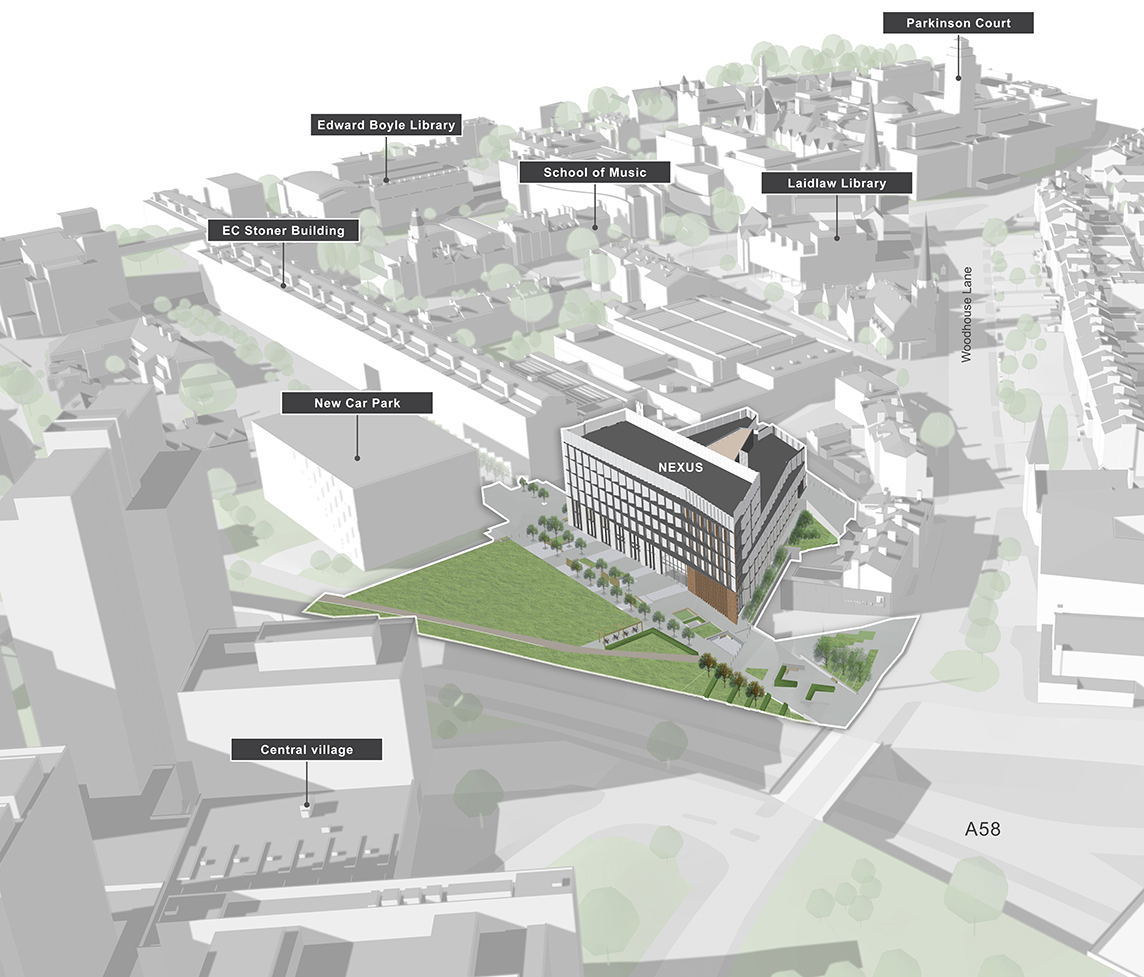 The location of Nexus on campus
The centre has been designed by Associated Architects and was submitted by Indigo Planning. Today at the planning panel, members unanimously voted to defer and delegate the approval of the application to the Chief Planning Officer, subject to completion of the legal agreement.
A recent report revealed that the University is currently making a £1.3bn contribution to the UK economy, with its overarching £520m investment aimed at creating a world-class campus to support its ambitious plans to drive cutting-edge research and excellent student education.
Further information
Find out more at campusdevelopments.leeds.ac.uk or sign up to the e-newsletter to keep up with the latest news.
For interviews, contact the University of Leeds press office on pressoffice@leeds.ac.uk or call 0113 343 4031
Artist's impressions and a map of where the centre will be situated can be found here.