Three leading academic researchers, two alumni and a former Pro-Chancellor at the University of Leeds have been recognised in the Queen's Birthday Honours.
"What unites them is their strong belief in advancing research and knowledge to benefit the public and the wider community."
Cath Noakes, Professor of Environmental Engineering for Buildings, has been given an OBE for "services to the COVID-19 response". Professor Sheena Radford, the Director of the Astbury Centre for Structural Molecular Biology, has also been honoured with an OBE, for her research at the frontiers of molecular biology. Professor Jason Lowe, Chair in Interdisciplinary Climate Research at the Priestley Centre, has been awarded an OBE for "services to climate science".
Dr Linda Pollard, who was Pro-Chancellor from 2007 for six years and was awarded an Honorary Doctorate in Laws by the University, has been made a Dame. Dr Pollard is the chair of Leeds Teaching Hospitals NHS Trust and the Leeds Innovation District Partnership, an alliance between the University, the trust and Leeds City Council to foster a culture of research and innovation across the city.
Olivia Strong (Politics and Sociology 2015) has been awarded an MBE in recognition of her services to fundraising, while Francis Rainsford (Textile Management 1974), British Honorary Consul in Peru, has also been awarded an MBE in recognition of services to British Nationals.
Professor Noakes is one of a number of people recognised for their work in responding to the COVID-19 pandemic. She is a member of SAGE, the Government's scientific advisory group on emergencies, and convenes its environmental modelling working group.
Professor Noakes said: "I am absolutely delighted to have been given an OBE. Without a doubt, the last few months have been extremely hectic. I am amazed at the amount of knowledge that we have been able to develop about a new pathogen. It demonstrates the power of scientific collaboration – and the role that engineers play in keeping people safe.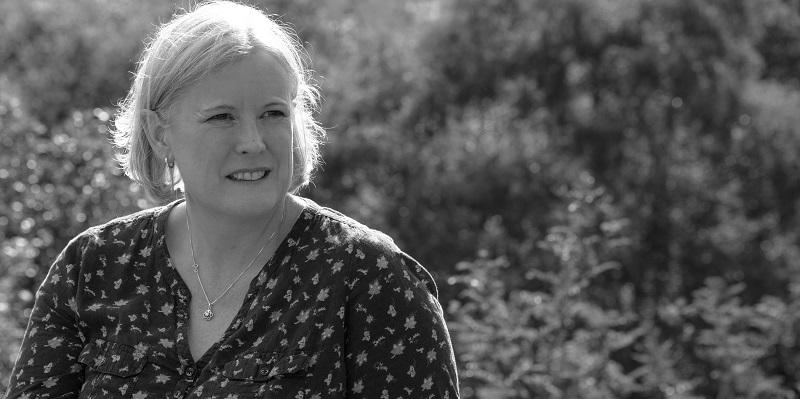 Professor Cath Noakes. Photo credit: Jude Palmer/Royal Academy of Engineering
"I also want this award to demonstrate to young people – and particularly young women who are under- represented in the profession – that engineering is a deeply rewarding profession."
Professor Noakes' research team at Leeds has developed models to simulate the spread of pathogens inside buildings and other enclosed spaces, how surfaces can become contaminated, and the role of ventilation, air-filtration and disinfection systems in reducing those risks.
Professor Radford is honoured for her "services to molecular biology".
As director of the Astbury Centre for Structural Molecular Biology, Professor Radford has led a large group of researchers investigating the complex molecular basis of life. Research in the Centre is fundamental to the big challenges facing society, including understanding the diseases associated with ageing, improving cancer therapies and tackling antimicrobial resistance.
Professor Sheena Radford
Professor Radford said: "I am thrilled to be named in the Honours List. Although I may be the recipient of the honour, it reflects the hard work and dedication of all of the researchers in my team and in the Astbury Centre.
"We are bringing people together from the different branches of science to work on some of the big, unsolved problems in science. The progress we are making is only possible because of the team spirit and culture of collaboration that makes coming to work each day a joy."
Professor Jason Lowe
Professor Jason Lowe has been awarded an OBE for "services to climate science".
A world-leading expert in his field, Professor Lowe is Chair in Interdisciplinary Climate Research at the University's Priestley Centre, and Head of Climate Services at the Met Office. His work has helped the UK and other countries plan for and respond to the impacts of climate change, directly shaping national and international policy and informing vital decisions to protect businesses and communities.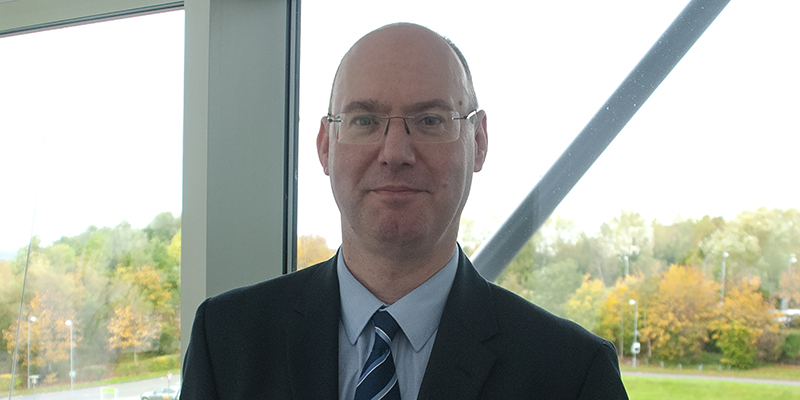 Professor Jason Lowe. Photo credit: Met Office
Professor Lowe said: "Climate change is a one of the biggest issues facing humans today. We are already seeing the effects of rising temperatures and changes in rainfall on the UK and around the world.
"As we build towards the next major climate conference, CoP26, which will be hosted by the UK in 2021, it is exciting to be working alongside colleagues in the Priestley Centre developing solutions to the challenges that the changing climate brings."
Dr Pollard has been honoured for her "services to healthcare and the community". As Pro-Chancellor at the University, her role was to ensure the smooth-running of the University Council - the University's governing body. More recently, she has been involved in a major overhaul of healthcare in Leeds including the development of two new hospitals that will advance the NHS's research work.
She said: "I am absolutely convinced about the benefits that research and innovation will bring to the city and the wider region. That's why I have tried to play my part in encouraging, supporting and leading collaboration between key institutions in the city, including the NHS, the University of Leeds, and Leeds City Council. We have so much to gain from the cutting edge joint research and innovation programmes we are driving, as well as the backing we attract from commercial investors and research companies.
"I passionately believe that working together in this way will result in great jobs for local people, with the wider economic impact this has, and the reduction of inequalities in Leeds and across West Yorkshire."
Dr Linda Pollard receiving her honorary Doctrate in Laws
Dr Pollard also led the launch of the Leeds Female Leaders Network to nuture female middle managers and executives from healthcare and academia.
Olivia Strong
Since starting her Run For Heroes fundraising campaign in March, Olivia Strong has helped to raise over £6.7 million for NHS Charities Together, who aim to support the welfare and the wellbeing of NHS staff as they fight COVID-19. She has been recognised for her services to fundraising.
The simple idea – run 5K, donate £5, and nominate 5 others to do the same – broke Virgin Money Giving records for the total raised on an individual volunteer page.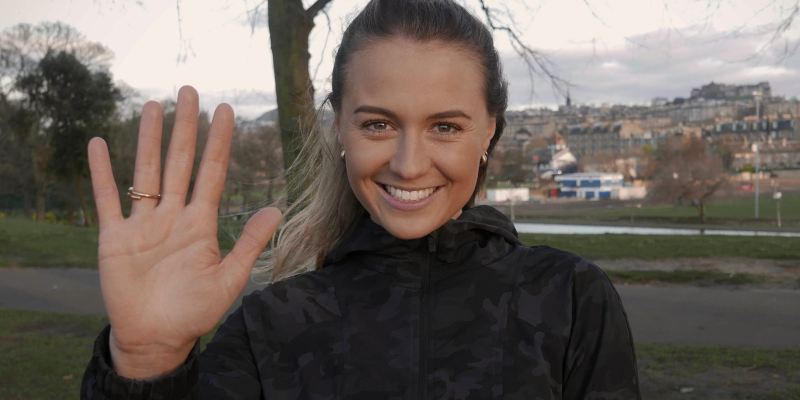 Olivia Strong. Photo credit: IVP_Studios
"I wanted to do more to help, and I had the time to do it," Olivia said. "I thought, if we're all out using our one form of exercise a day, why don't we do it for the NHS workers?"
The initiative grew exponentially, with 1.5 million people being inspired to take part in the challenge.
"It is really special to be given the honour of an MBE," Olivia added. "The MBE is not for me – it's a Run for Heroes MBE."
Francis Rainsford
Francis Rainsford has been recognised for services to British Nationals in Peru. Francis has worked as British Honorary Consul in Arequipa for ten years, helping British nationals across a range of issues.
Francis Rainsford
"You never know what is going to arrive at your door from one day to the next," Francis said. "Stolen passports, hospital visits, prison visits, missing persons and deaths – just to mention a few!
"Receiving the MBE was both an extremely pleasing and humbling moment and I hope that it reflects on the work of our main consular team in Lima overall.
"It's a real privilege to be able to help people in their time of need and particularly during the past seven months of the current COVID-19 pandemic where the main task has been to assist stranded British nationals to repatriate to the UK."
Professor Simone Buitendijk, Vice-Chancellor of the University, said: "It is fantastic news that both colleagues and alumni have been recognised in the Queen's Birthday Honours List. What unites them is their strong belief in advancing research and knowledge to benefit the public and the wider community.
"The honours represent a considerable personal achievement to each of the recipients but they are also a reflection on the strengths and ethos of the University and the vision for the city of Leeds to be seen as a place of research and teaching excellence."
Further details
For further information, contact the University of Leeds press office: pressoffice@leeds.ac.uk