Leading academic researchers, alumni, a former Vice-Chancellor and a University Council member have been honoured in the Queen's Birthday Honours for their services to the country.
Professors Paul Johnson and John Barrett have been named Officers of the Order of the British Empire (OBE), while along with other notable Leeds alumni in the honours lists, Seb Elsworth, Leeds alumnus and member of the University's Council, has been made a Member of the Most Excellent Order of the British Empire (MBE).
Professor Michael Arthur, who served as Vice-Chancellor of the University from 2004 to 2013, has been knighted.
Professor Simone Buitendijk, current Vice-Chancellor, said: "These honours are richly-deserved, reflecting the fantastic work of remarkable colleagues past and present and members of our alumni community. I am personally thrilled for each and every recipient.
"This recognition of their services demonstrates the breadth of talent that the University attracts, and reflects our community's commitment to harness research expertise and education to help shape a better future for all."
Professor Paul Johnson
Professor Paul Johnson is Executive Dean of the Faculty of Social Sciences at the University and a sociologist and member of the School of Sociology and Social Policy. He becomes an Officer of the Order of the British Empire (OBE) for services to equality, to diversity and to human rights.
Professor Johnson joined the University as Executive Dean in January 2022 from the University of York, where he was head of its Department of Sociology. His research is concerned with a number of broad questions about the relationship between law, human rights and sexual orientation and he has a particular interest in the European Convention on Human Rights and lesbian and gay rights.
He regularly engages with the UK Parliament and has worked on many aspects of law reform relating to sexual orientation equality. Most recently, following a six-year campaign, provisions in the Police, Crime, Sentencing and Courts Act 2022 made available disregards and pardons to a wide range of people convicted under now repealed homophobic laws for conduct that is no longer an offence.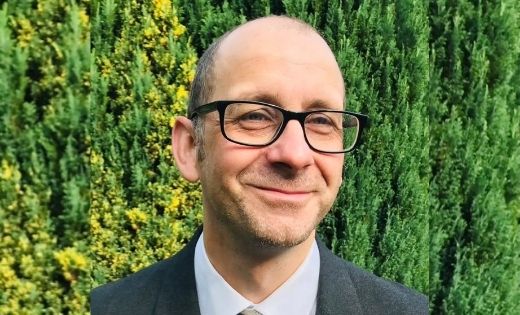 Professor Johnson said: "I am incredibly grateful that work designed to address contemporary and historical injustices suffered by lesbian, gay and bisexual people, and to advance equality and human rights, has been recognized in this way.
"I have been very fortunate in recent years to work in two great universities – Leeds and York – that support social scientists to carry out research with the aim of changing the world, for the good of all. It is an honour to do the work that I do."
Professor John Barrett
Professor John Barrett is part of Leeds' School of Earth and Environment and the Sustainability Research Institute (SRI). He receives an OBE for services to climate change assessment.
He said: "Addressing the climate crisis is becoming increasingly urgent and requires robust and sound evidence. I'm delighted to have been acknowledged for my contribution to this evidence base and to climate change assessment more broadly.
"This has only been possible through close collaboration with outstanding researchers over the past 20 years – I would not be receiving this honour without them."

Professor Barrett was part of a team of researchers who provided the underpinning evidence for the UK government's commitment to reduce greenhouse gas emissions to net-zero by 2050. He also was a lead author for the Intergovernmental Panel on Climate Change's 5th Assessment for Working Group III, which focused on climate change mitigation, assessing methods for reducing greenhouse gas emissions, and removing greenhouse gases from the atmosphere.
He is co-director of the Centre for Research on Energy Demand Solutions (CREDS) leading projects that provide a positive vision on how the UK can rapidly reduce Greenhouse Gas Emissions while providing a high quality of life for all.
Professor Michael Arthur
Professor Michael Arthur, who was Vice-Chancellor at Leeds from 2004 to 2013, has been awarded a Knights Bachelor for services to higher education. Sir Michael is a former UCL President & Provost (2013 to 2021) and prior to his role at UCL and Leeds was previously Dean of the Faculty of Medicine, Health and Life Sciences in Southampton. As a hepatologist, he had research interests in liver cell biology.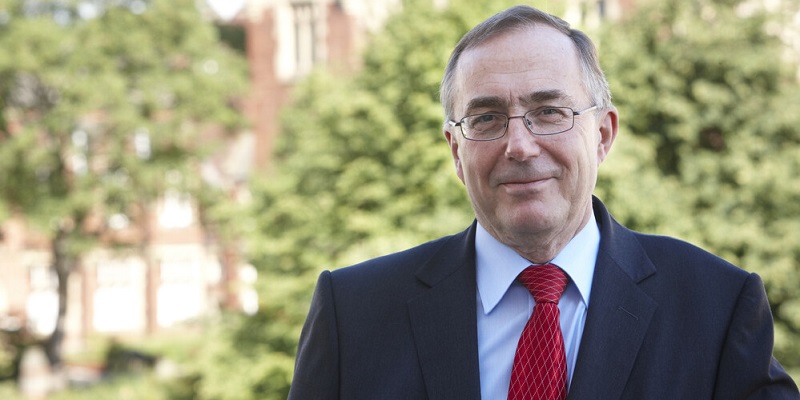 He said: "I am deeply honoured and personally delighted to receive this national honour in recognition of my contribution to UK Higher Education. I have had the pleasure of working with great colleagues at the University of Southampton, the University of Leeds and more recently at University College London.
"This award reflects brightly on these great universities and I am grateful to everyone for their excellence and their support and help over many years. Together we have achieved a great deal and it has been a huge privilege to be entrusted with leadership of these outstanding institutions."
Seb Elsworth
A Leeds alumnus, former Leeds University Union executive and current member of the University Council, Mr Elsworth was awarded an MBE for services to social investment.
A lay member of the Council since 2016, he graduated from the University in 2004 with joint honours in History and Philosophy.
Since 2015, Mr Elsworth has been chief executive of Access – The Foundation for Social Investment, which supports charities and social enterprises across England to be financially resilient through developing enterprise activity and providing blended finance.
His previous roles have been within the charity sector covering policy, strategy and funding. Following his graduation, he held two consecutive terms on the executive of Leeds University Union, during the latter of which he also served on the Council as a student representative.
Our partners at Leeds Teaching Hospitals Trust
Professor Julian Hartley is an Honorary Professor at Leeds in Health Leadership and Chief Executive for one of the University's key partners – Leeds Teaching Hospitals NHS Trust. He has been awarded a Knights Bachelor for services to Healthcare.
Dr Fiona Campbell has a visiting role in the School of Medicine at the University and is a consultant paediatrician for the Leeds Teaching Hospitals NHS Trust. She has been awarded an OBE for services to Children and Young People with Diabetes.
Other alumni honoured
Chief Executive of the Institution for Mechanical Engineers and lately Director, UK Space Agency, Dr Alice Bunn (BEng Materials 1995) has received an OBE for services to the UK space sector and to charity.
Regional Director of Public Health, North West, Department for Health and Social Care, Dr Andrew Simon Furber (MPH Health Sciences 2000), an OBE for services to public health.
Amjid Hussain (Law 1998) awarded a British Empire Medal for voluntary services to the community in Bradford.
Dr David Lawson Jacques (BSc Civil Engineering 1970, MSc Civil Engineering 1972), awarded an OBE for services to garden history and conservation.
Dr Martin Longden OBE, (BA International History and Politics 1994 MA Military History 1996 PhD History 2000), lately Charge d'Affaires ad Interim, UK Mission to Afghanistan, Doha, has been made a Companion of the Order of St Michael and St George (CMG) for services to British foreign policy.
Professor Renee Elizabeth Sockett (BSc Biochemistry and Microbiology 1983) has been named a Commander of the Order of the British Empire for services to microbiology.
Further details
For media enquiries contact the Press Office at the University of Leeds by email on pressoffice@leeds.ac.uk.