Members of the University of Leeds community are among those recognised in the New Year Honours.
Leeds alumna Dr Yvette Oade, who has been a University Council lay member since 2015, has been awarded a CBE for services to women in the NHS.
And Professor Kanti Mardia, from Leeds' School of Mathematics, has been awarded an OBE for services to statistical science.
The New Year Honours List 2023 – the first to be signed off by King Charles - marks the incredible public service of individuals from across the UK.
Dr Oade, Chair of the University Research Ethics Committee, was Chief Medical Officer at Leeds Teaching Hospitals NHS Trust, retiring in 2019.
She then become Medical Director at the NHS Nightingale Hospital Yorkshire and Humber – established in Harrogate during the early months of the COVID-19 pandemic – and most recently, has served as Interim Regional Medical Director for North East and Yorkshire, NHS England and NHS Improvement.
Dr Oade was closely involved in the development of the Yorkshire and Humber Academic Health Science Network, and is a trustee of Yorkshire Cancer Research.
Medical imaging
Also recognised is Professor Kanti Mardia, whose work at Leeds School of Mathematics is at the forefront of medical imaging research.
Currently a Senior Research Professor, he was previously Chair of Applied Statistics – a position he had held since joining the University in 1973.
Professor Mardia is also a Visiting Professor at the University of Oxford, and holds an Emeritus Fellowship of the Leverhulme Trust.
He said: "I have been very fortunate to work at two great universities – Leeds for 50 years as a full Professor and for the last 10 years with Oxford.
"I am grateful to my PhD students, Research Fellows, colleagues and collaborators who work together to make such a large and successful statistical community here in Leeds, and more widely across the UK and internationally."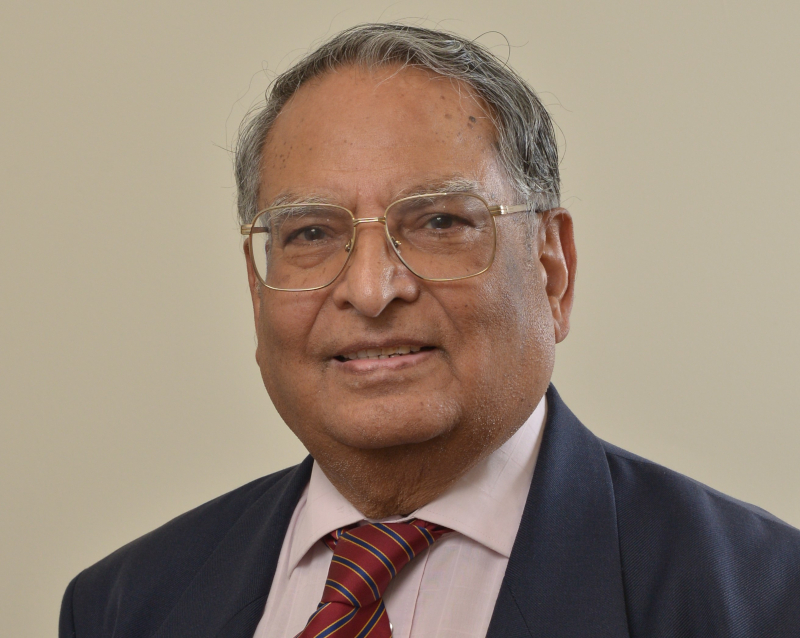 Professor Mardia's research includes life-saving shape analysis to assess the extent of brain damage in people exposed to alcohol before birth – known as fetal alcohol spectrum disorders.
Another of his projects is related to craniofacial surgery for deformities such as cleft lip, and the ability of patients to make natural facial expressions following surgery, such as smiling.
The founding Vice-President of the International Indian Statistical Association (IISA), Professor Mardia has received many prestigious honours during his career, including the Guy Medal in Silver of the Royal Statistical Society in 2003, and the Wilks Memorial Medal by the American Statistical Society in 2013.
He is also founder and organiser of the Leeds Annual Statistics Research workshops, which have grown since 1973 into international conferences, while the Royal Statistical Society has since 2016 run the annual Mardia Prize for supporting interdisciplinary workshops.
Professor Mardia is also involved with "Jainism and Science", a topic he used for his Chair of Applied Statistics inaugural address at Leeds in 1975.
Net zero research
Other Leeds alumni recognised in the New Year Honours are:
Professor Mohamed Pourkashanian (PhD Fuel and Energy Engineering 1987), former head of the Energy Technology and Innovation Initiative at Leeds, and now Managing Director of the Energy Innovation Centre at the University of Sheffield, awarded an OBE for services to net zero research and to innovation.
Mark Wild (MBA 1997), former chief executive of Crossrail and now CEO of SGN (Scotia Gas Networks Limited), made an OBE for services to public transport.
Dr Peter Belfield, (Pharmacology 1976, Medicine 1979), Chair of St Gemma's Hospice in Leeds, Medical Director for Invited Service Reviews at the Royal College of Physicians, and former Medical Director for Leeds Teaching Hospital NHS Trust, has been awarded an MBE for services to patient safety and care.
Dr Shaid Mahmood (MBA 2002), Chair of Governors of Leeds City College Group, made an MBE for services to further education in Leeds.
Professor Andrew Lockey (Medicine 1991), President of Resuscitation Council UK, awarded an MBE for services to resuscitation training.
Dr Oluwole Olawale Folayan, co-founder of the Association for Black and Minority Ethnic Engineers UK (AFBE-UK), awarded an MBE for services to equality, diversity and inclusion in engineering.
Professor Simone Buitendijk, Vice-Chancellor of the University of Leeds, said: "I am extremely proud that members of our University community have been recognised in the New Year Honours.
"It is an acknowledgement of the important role they have played in education and research, not only in helping to shape the global citizens of the future but in finding solutions for some of the big challenges facing the world.
"The recipients embody the values of the University - collaboration, compassion, inclusivity and integrity. They are an inspiration for us all."
Further information
For further details, contact the University of Leeds press office via email at pressoffice@leeds.ac.uk.