Researchers across the University are preparing to showcase their digital expertise as part of a packed programme for the largest tech event in the UK.
Leeds Digital Festival (LDF) has announced the full schedule for its latest instalment of the hugely popular tech showcase, with 300 events taking place from next Monday until Friday 1 October.
Now in its sixth year, LDF is an open, collaborative festival celebrating digital culture in all its forms, with events covering fintech, coding, social media, artificial intelligence (AI), healthtech and more.
Due to the pandemic, last year's festival was split into two virtual sets of programmes, attracting in excess of 45,000 attendees from more than 60 countries as far afield as Benin, Peru and Kazakhstan.
The 2021 edition will take a hybrid approach, with festival organisers looking forward to reintroducing physical events to run alongside the virtual programme, helping to build its growing reputation on both a national and global scale.
As one of the festival's main sponsors, the University is hosting eight free events (see below for full details).
Carol Elston, Head of the Digital Education Service at the University, said: "We're delighted to be sponsoring Leeds Digital Festival, celebrating digital culture and the breadth of collaboration across Leeds City Region and beyond.
"As digital skills become more embedded in the ways we reimagine life and work, the importance of innovation, partnership and community grows. The University is proud to help foster these values as we lead our own digital transformation and invest in the online learning and digital tools and systems staff and students need in a digital-savvy world."
Supporting regional business growth
The Digital Series, presented by experts in Leeds University Business School (LUBS), will deliver a range of webinars designed to enhance digital knowledge and business strategy, exploring topics from digital marketing to the Internet of Things (IoT), innovating through online collaboration and more.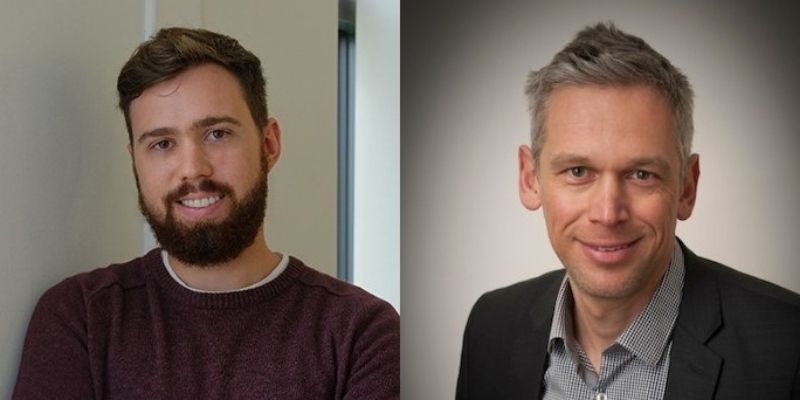 Professor Sarah Underwood, Director of External Engagement in LUBS, said: "The Business School is a real game changer in supporting regional businesses' growth by ensuring that the local workforce has the skills to thrive in today's fast-changing digital environment.
"We aim to bridge the gap between academia and industry, and this year we've brought together five events for the digital festival, which all focus on digital strategy and transformation and aim to share the latest research and knowledge with industry experts.
"Through these events, we're also excited to make some new connections with industry partners that can help contribute to future research in this area. If anyone is interested in working with the Business School, we'd love for them to get in touch."
Insightful debates
Nexus – the University's innovation hub – will stage discussions ranging from who can access our data to why the Leeds City Region is fast becoming the destination of choice for global innovative start-ups.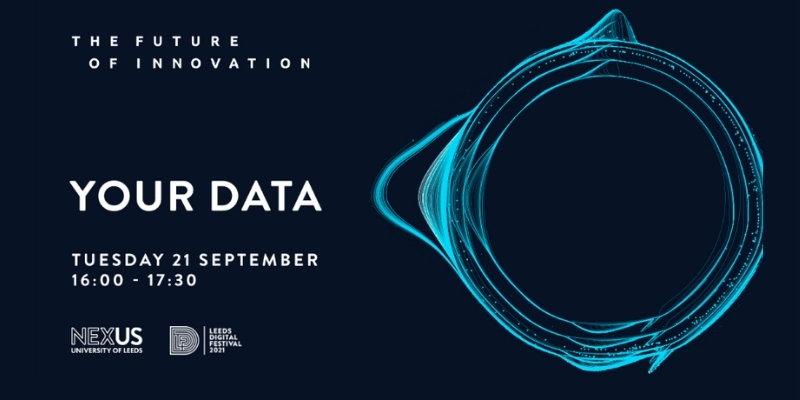 Nexus Director Dr Martin Stow said: "Leeds is an outstanding centre and innovation ecosystem of digital excellence, and we're delighted to once again celebrate the vibrant digital scene across our region, as part of the Leeds Digital Festival.
"Last year saw a hugely successful virtual festival, and this year we're looking forward to adding to that, by hosting speakers and guests in the Nexus building for what I know will be some highly informative and insightful debates on the future of consumer data and how businesses can access vital early-stage and seed funding.
"The power of Leeds City Region in terms of community and connections continues to inspire me, and I know that hybrid events like this are fundamental to reaching a wider international audience, as well as enabling a diverse range of participants to benefit from the expertise and insights they bring.
"Leeds Digital Festival celebrates digital culture in all its forms – from the newest start-ups to global companies – and creates a platform to demonstrate the major contribution tech makes to our regional economy. The Nexus team is thrilled to play our part in that celebration."
Commenting on the line-up, Festival Director Stuart Clarke said: "Having so many quality events is a real testament to the innovative tech firms in the Leeds City Region, and we can't wait to show off the talent we have here to a global audience.

"The Leeds Digital Festival has become the largest tech event in the UK because of its open nature, and has now been endorsed by the government as an important agenda-setting event, where anyone from the newest start-up to tech unicorns can take part to help shape the future of digital for the benefit of everyone."
University events
How the Internet of Things (IoT) is transforming your supply chain
Date: Monday 20 September, 4-5pm
Location: Online
Description: Supply chains are the backbone of businesses, yet in the past 18 months, we've seen how fragile they can be. Dr Gary Graham, Associate Professor in Operations and Supply Chain Management (LUBS), and John Barnett, who brings his industry expertise to research projects in LUBS, look at how the Internet of Things (IoT) can help ensure your supply chain is future-proofed.
Register to attend for free
How to innovate through online collaboration
Date: Tuesday 21 September, 4-5pm
Location: Online
Description: Struggling to innovate online? This webinar, presented by Tony Morgan, Associate Professor in Innovation Management Practice (LUBS), will show you the best ways to collaborate online with stakeholders to successfully deliver innovative and creative solutions to enhance your business.
Register to attend for free
The Future of Innovation: YOUR data (Nexus Original Series)
Date: Tuesday 21 September, 4-5.30pm
Location: Hybrid from Nexus, with limited spaces for in-person attendance
Description: "Hello? Who is this? How did you get my number?" A conversation we're all likely to have had on more than one occasion. But who does have access to our data? Should we be concerned, or is our data being collected and used for the greater good? Let's find out! We'll consider the current research, technology and innovations to support predictions for the future of consumer data. Panellists include Dr Michelle Morris, Associate Professor in Health and Data Analytics at Leeds.
Register to attend for free
How digital technology can transform your business strategy
Date: Wednesday 22 September, 4-5pm
Location: Online
Description: Digital technology is changing how organisations develop and implement new strategy, enabling more inclusion and transparency in the strategy process. Krsto Pandza, Professor of Strategy and Innovation, and Dr Josh Morton, Assistant Professor in Strategy and Innovation (both LUBS), will offer practical guidance into the potential benefits and pitfalls of a participative strategy process, as enabled by digital technologies.
Register to attend for free
How digital images affect audience perceptions
Date: Thursday 23 September, 4-5pm
Location: Online
Description: Can we judge a book by its cover? Images used to represent you or your organisation online have a significant effect on audience perceptions, so let's be smart about how we use them. Dr Xingie Wei, a lecturer in Business Analytics and Machine Learning (LUBS), will help you choose the right images to optimise your digital and marketing communications.
Register to attend for free
How to write a viral tweet
Date: Monday 27 September, 4-5pm
Location: Online
Description: Do you want greater audience engagement and loyalty? Then it's time to relinquish the corporate control and empower social media teams to deliver something timely, funny and relevant. In this webinar, Dr Sourindra Banerjee, an Associate Professor of Marketing (LUBS), will look at how brands have managed to relinquish control of their corporate messages and empowered social media teams to use humour, encourage improvisation and co-opt external events and trends, with great success.
Register to attend for free
Investor Ready: Early Stage and Seed
Date: Tuesday 28 September, 9.30-10.30am
Location: Hybrid from Nexus, with limited spaces for in-person attendance
Description: In partnership with NorthInvest, we'll be joined during this session by experts from the investment community, who will walk you through how the deals and the funding markets have coped with the uncertainty of the past year and the challenges and opportunities that lie ahead. They'll share their expert advice on approaching seed fundraising.
Register to attend for free
A Magnet for Global Talent: Why and How Do Start-ups Thrive in Leeds? (hosted by Nexus in collaboration with Leeds City Council)
Date: Thursday 30 September, 10am to 12 noon
Location: Online
Description: The Leeds City Region is fast becoming the destination of choice for global innovative start-ups. With a supportive ecosystem, diverse sector economy and user base, more and more entrepreneurs from across the globe are reaping the benefits of developing their high-growth innovative companies here. Join Nexus, Eve Roodhouse (Chief Officer, Culture and Economy, Leeds City Council) and our panel of exciting innovators to explore why, and how, Leeds and the City Region is the destination for start-up success.
Register to attend for free