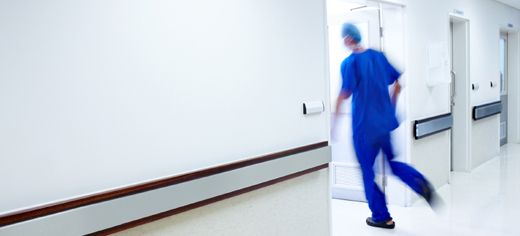 Death rates in children's intensive care units are at an all-time low despite higher numbers of admissions, new research published by the University of Leeds and the University of Leicester shows.
The report showed that the death rate in paediatric intensive care units is continuing to fall, dropping to 3.8% in 2012, although admissions increased by 5% between 2011 and 2012. It was commissioned by the Healthcare Quality Improvement Partnership (HQIP) and carried out by the Paediatric Intensive Care Audit Network (PICANet).
PICANet collected data from 31 institutions providing paediatric intensive care. They looked at details of nearly 58,000 admissions to these units involving more than 43,000 individual children aged between 0 and 15 years over a three year period from 2010 to 2012. This included where each child was admitted, their diagnosis and the treatment they received, how long they remained in intensive care and the eventual outcome.
Dr Roger Parslow, from the Faculty of Medicine and Health at the University of Leeds, said: "With increasing birth rates, the pressure on the paediatric intensive care service has increased but it is clear that standards of care are not dropping in relation to mortality. PICANet are working with clinicians and commissioners to model demand in the future so that services can be planned effectively."
Professor Liz Draper, from the Department of Health Sciences at the University of Leicester, stated that although the vast majority of PICUs meet the Standards set by the Paediatric Intensive Care Society for both medical and nurse staffing levels during normal 'office hours', 'out of hours' staffing levels are only met by between half and two thirds of units.
The tenth annual report from PICANet on activity and outcome in paediatric intensive care services throughout the UK and Ireland is available to download free from www.picanet.org.uk
For more information:
Dr Roger Parslow and Professor Liz Draper are available for interview.
Contact: Ben Jones, University of Leeds Communications & Press Office: Tel +44 (0)113 34 38059, email B.P.Jones@leeds.ac.uk
Contact: Ather Mirza, University of Leicester Press Office: Tel 0116 252 3335, email: pressoffice@le.ac.uk