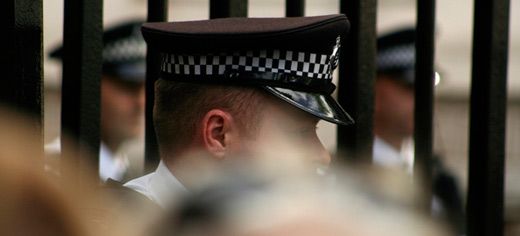 The N8 Policing Research Partnership, based at the University of Leeds, has been awarded £50,000 by the College of Policing to further links between a consortium of academics and police forces.
The funding from the professional body for policing in England and Wales has been awarded to create a regional network for evidence-based policing so that police methods and techniques for tackling crime can be tested, helping the police service to become more efficient.

It will work with officers to build their knowledge of evidence-based research and give them opportunities to start research in their own area of expertise.
This work can then be shared with their colleagues across the country in other forces.

The N8 partnership includes scholars from eight universities across the north of England: Durham, Lancaster, Leeds, Liverpool, Manchester, Newcastle, Sheffield and York.

Professor Adam Crawford, of the School of Law at the University of Leeds, said:

"This is a great opportunity for us to do something innovative with national and international significance, which draws on the strength of the eight institutions involved to generate an evidence-base of high quality research on which policing professionals can draw.

"We look forward to working with the College of Policing and our local partners, PCCs and police forces to realise the full potential that this award offers us to create a regional hub fostering experiments in research co-production, knowledge exchange and advanced training opportunities."

A mixture of 75 academic institutions and police forces submitted bids to the College for sums of up to £50,000.
The University of Leeds is one of seven universities, two police forces and a crime prevention charity which were all given grants totalling £496,000 to create local networks between police and academic partners.

The Police and Crime Commissioner for West Yorkshire, Mark Burns-Williamson, said: "As we look at ways of becoming more efficient as policing suffers severe and continued cuts and we look at protecting frontline policing, being awarded this £50,000 is a great opportunity for successful research through collaborative working."

College of Policing head of research, Rachel Tuffin, said: "This funding for a regional hub at the University of Leeds will be a springboard for future research allowing police officers and staff to access more evidence to help them to cut crime and keep the public safe.

"I am hugely excited by the contribution this partnership will make to the way the police service goes about its work and the benefits that will result for the service and the public."

For further information
Professor Adam Crawford is available for interview. Please contact Ben Jones, Press Officer, on 0113 34 38059; or email B.P.Jones@leeds.ac.uk
Read the Times Higher Education article here