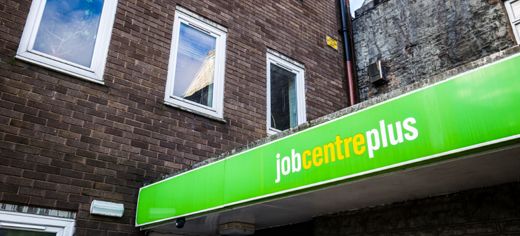 A life on benefits is not a lifestyle choice, but rather, a desperate way of living for those with no alternative, new University of Leeds research has suggested.
The project gives an insight into the lives of those reliant on out-of-work benefits, and challenges negative perceptions which abound about benefit claimants, usually associated with laziness and a reluctance to work.
In the study, 22 benefit claimants from the Leeds area, split into three groups, were interviewed: young jobseekers, aged between 18 and 25; disabled people likely to be affected by the migration of Incapacity Benefit claimants onto Employment and Support Allowance; and single parents moving from Income Support onto Jobseeker's Allowance.
In each group, participants were interviewed three times between summer 2011 and spring 2013. The sample encompassed both those who were long-term claimants and those who had been on them for a relatively short period of time.
One interviewee described living on benefits as: "Scrimping and saving. It's horrible". Another said: "[On benefits]...you're just existing, not living. That's all you're doing. You're just another number, you're not a person."
And, far from intending to spend their lives dependent on benefits, many had a plan to get off benefits and find work. One said: "The main thing I want to change about my current situation is to get off benefits and go and get a job," while another added: "My key hopes are to get out of this house, most important, and get a job and settle down."
Others reveal how difficult it can be to make ends meet when living on benefits. "I go without my meals sometimes," revealed one interviewee. "I have to save meals for my kids. So I'll have, like a slice of toast and they'll have a full meal."
Ruth Patrick, of the School of Sociology and Social Policy at the University of Leeds, who led the research, said: "This research is yet another challenge to the myth that benefit claimants are lazy and unwilling to work. It also shows that the prevailing narrative about 'welfare' only serves to stigmatise and exclude out-of-work benefit claimants, who frequently want to work, and are often already contributing to society as carers and volunteers."
The research has been published in the Journal of Social Policy and was funded by the Economic and Social Research Council.
Further information
Ruth Patrick is available for interview. Contact Ben Jones, Press Officer, University of Leeds, on 0113 343 8059 or email B.P.Jones@leeds.ac.uk
Last year, a group of benefit claimants involved in the project, the 'Dole Animators, made a film about their views of a life on benefits. See the film here:
http://www.youtube.com/watch?v=p5ig-UHRsNk
The film was supported by the charity Child Poverty Action Group.