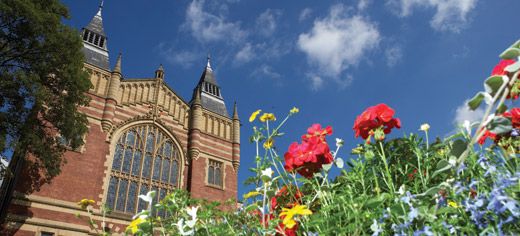 The University of Leeds hosts the Universities UK members' annual conference this week, welcoming more than a hundred vice-chancellors to campus.
Universities UK promotes and supports higher education and acts as the voice of UK universities, with this year's conference focusing on the theme of "Strength in Diversity".
Attendees will also include government officials, MPs, journalists, representatives from key funding bodies and stakeholders in the UK higher education sector.
With keynote speeches, panel debates and workshops throughout the three days, the conference will also centre on speeches by the Rt Hon Greg Clark MP, Minister of State for Universities, Science and Cities, and the Rt Hon Liam Byrne MP, Shadow Minister for Universities, Science and Skills.
Sir Alan Langlands, Vice-Chancellor of the University of Leeds, said: "We welcome the UUK annual conference, especially in light of this year's theme, which celebrates the diversity of the UK higher education sector and its commitment to excellence in education, science and research."
"Universities UK also plays a pivotal role in promoting the economic, social and cultural contributions of universities and in developing their international reach. We look forward to a stimulating conference and wish everyone an enjoyable stay in Leeds."
Nicola Dandridge, Chief Executive of Universities UK, said: "We would like to thank the University of Leeds for hosting our conference and for their warm welcome. All universities have a distinctive contribution to make to these occasions, but Leeds has offered an ideal setting for this year's conference, with its own unique mixture of building styles and history, and its belief in the value of breadth and diversity in student education."
The UUK conference will be in Leeds Tuesday 9 September - Thursday 11 September.
For further information
Contact the University of Leeds press office on 0113 343 4031 or email
pressoffice@leeds.ac.uk