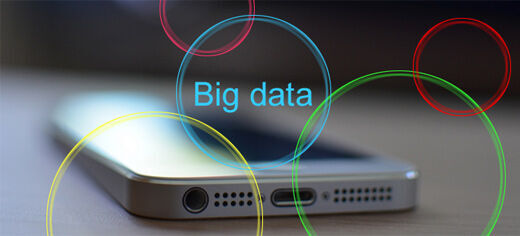 The University of Leeds is bringing together experts from across Europe, the US and Asia this week to tackle some of the key challenges in using big data effectively.
Big data is high-volume, complex data that needs innovative processing and interpretation before it can offer valuable information, such as insights into consumer behaviour.
Organised by
Leeds University Business School
and the
Consumer Data Research Centre
, the two day event aims to identify core opportunities in consumer data analytics over the next five years, as well as help to address the difficulties facing business and industry if they are to effectively analyse big data.
In doing so, organisers hope to set the academic research agenda for the next decade and ensure that the University of Leeds and the Consumer Data Research Centre has everything in place to help train the next generation of consumer data analytics specialists.
Professor Timothy Devinney, from the Leeds University Business School, said: "We need to move beyond big data as a buzz phrase, and as a set of tools and techniques applied to large sources of data, to a point where we work on the translation and usage of this data for business, industry and society.
"From a business point of view, it's not just about how you analyse data, but how these insights are shared so that the right people can make informed decisions and shape an organisation's strategy.
"We also need to look at whether we are well placed to exploit big data properly. That's everything from ensuring consumer data is handled ethically to making sure that institutions such as universities can develop the talent needed so we have the capacity to deal with this ever increasing amount of data in an effective and responsible way."
The symposium is held at the Royal Society in London on Wednesday 7 and Thursday 8 January.
Professor Mat Robson from the Leeds University Business School added: "We hope this will go a long way towards positioning Leeds University Business School and the Consumer Data Research Centre as key global players in business and consumer data analytics.
"Our aim is to build collaborations, get the top people across the globe working together, and help build a new generation of analytical researchers in business and management studies."
Further information
Contact the University of Leeds press office on 0113 343 4031 or email pressoffice@leeds.ac.uk
The Consumer Data Research Centre (CDRC) is part of the
Leeds Institute for Data Analytics
brings together world-class researchers at the University of Leeds, University College London, University of Liverpool and University of Oxford, to harness the potential on consumer-related data. It is funded by the ESRC.