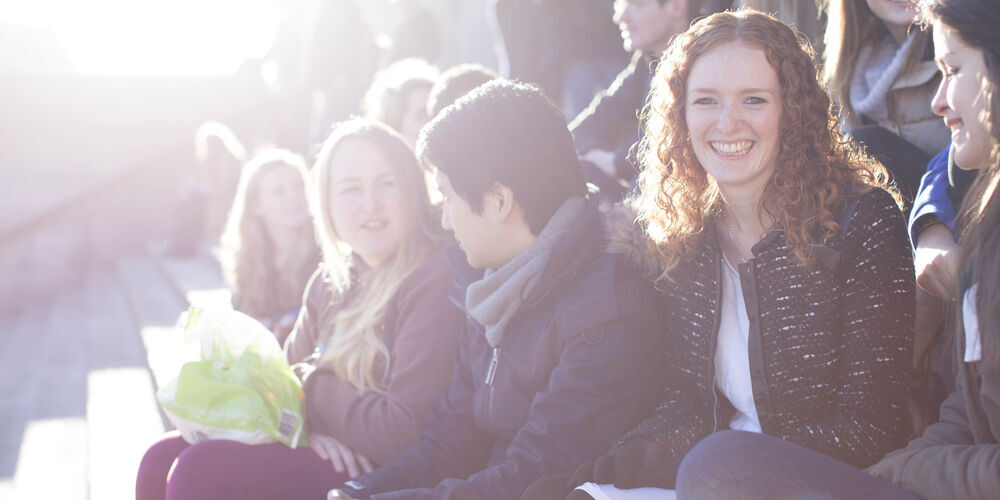 Students have voted the University of Leeds as offering one of the best student experiences in the UK.
The 2016 Times Higher Education student experience survey puts Leeds in sixth position, up from ninth last year, after students rated it highly across all areas of student life.
The University's campus environment, student union, social life and extra-curricular activities and societies were voted as being particularly strong. Libraries, sports and teaching facilities are also highly regarded.
This is the sixth year running that students have ranked Leeds among the top ten universities in the UK.
Professor Vivien Jones, University of Leeds Pro-Vice-Chancellor for Student Education, said: "What shines through yet again is the contribution and active role that students and the Union play in making this university a dynamic, ambitious and popular place to study.
"Because of our size and diversity, we offer not just a fantastic choice of degree programmes but also a huge range of inspiring experiences and activities.
"We put knowledge and opportunity at the heart of all that we do, so that we prepare and equip our students with the very best skills and experience to succeed."
Sixth place builds on the 2015
National Student Survey results
, where a record 90% of final year students at Leeds said they were either satisfied or very satisfied with the overall quality of their course.
The University works in close partnership with Leeds University Union to ensure students are involved in and shape decision-making at all levels, a defining feature of education at Leeds.
Toke Dahler, Union Affairs Officer for Leeds University Union said: "It's brilliant news that for yet another year Leeds has ranked so highly as a students' union.
"We work tirelessly with our partners in the University to make sure students are loving their time at Leeds and getting the most out of every opportunity that university life has to offer.
"Looking to the future, I'm especially excited to see how our £20 million pound Union Upgrade investment improves the student experience even further."
How Leeds ranked in the student experience survey
Good campus environment – joint 3rd
Students voted Leeds joint third for having a good environment in and around campus. The University is investing a further £520m to developing campus to support world-leading research and teaching.
Good library and library opening hours
The new £26m Laidlaw Library added to the University's impressive portfolio, with four different libraries on the main campus providing a variety of study spaces.
Good activities and societies - joint 3rd
With more than 300 activities to choose from, students are spoilt for choice, which is why Leeds was ranked joint third for its extra-curricular opportunities.
Good social life – joint 1st
As well as campus events and entertainment, it's a ten minute walk into the city centre. Renowned as a centre for arts, sports, leisure and nightlife, it makes Leeds an exciting place to live and learn.
Good student union – joint 2nd
Leeds University Union, located in the middle of campus, was voted the joint-second best student union in the UK for the second year running.
Good sports facilities
As well as The Edge - the fitness, sport and wellbeing complex on campus - the University is investing in its facilities, most recently, a new £4.5m cycling track.
Good community atmosphere
With more than 32,000 students from over 147 countries, there is a real vibrancy about campus and the Global Community helps student connect and broaden horizons.
Centralised / convenient facilities
Just a ten-minute walk into Leeds, the single-site campus is one of the largest in the UK and has everything in one place.
The Times Higher Education survey goes beyond the usual definition of the student experience – comprised largely of teaching, learning, assessment and feedback – to include all the aspects of university life that matter to students.
Full-time undergraduates are asked each year what they think about their university, gathering views about a range of issues, from the quality of teaching and how well-structured the courses are, through to accommodation and support and welfare.
For further information
Contact the University of Leeds press office on 0113 343 4031 or email pressoffice@leeds.ac.uk.