The University has led a Science and Innovation Audit, commissioned by the Department of Business, Energy and Industrial Strategy (BEIS), to highlight investment opportunities for medical technologies
Government, industry and the NHS needs to invest between £200 million and £250 million in the Leeds City Region's medical technology sector over the next five years to enable it to exploit opportunities in the global health market – according to a new Science and Innovation Audit.
The audit highlights that investment could generate around an extra 4,000 jobs, taking employment in the sector to around 15,000 workers.
The global market for new medical and healthcare products is growing rapidly and is expected to increase over the next five years, with a value that is anticipated to reach more than half a trillion dollars.
Most companies operating in the sector are small to medium-sized enterprises with turnover below £5 million.
But the audit found those SMEs face obstacles which are preventing them from taking advantage of the opportunities in the emerging global health market.
They find it difficult to get new medical devices tested or evaluated in the NHS. Without effective evaluation they will not get to market.
There is a shortage of appropriate multidisciplinary graduate engineers.
There are not enough medtech technology and innovation parks where industry and researchers can collaborate – and industrial centres of excellence can be developed.
There is a lack of wider business and innovation support to help companies navigate a complex and highly regulated sector.
The report concludes that there should be the establishment of a clinical evaluation hub – a 'test bed' – where medtech companies can work with the NHS.
There should also be a medtech skills academy and a medtech innovation hub supporting companies from research through to evaluation and market – with advice on business support and finance.
Exploiting the region for the global market
The Leeds City Region audit, 'Opportunities and Growth: Medical Technologies', has been led by Professor John Fisher from the University of Leeds, in partnership with Leeds Enterprise Partnership (LEP), the region's universities and local businesses.
The audit highlights how new market opportunities are not coming from the refinement of existing devices, but through game-changing innovation, the creation of new products and services.
The Leeds City Region has a long association with the medtech sector – through the manufacture of medical devices and cutting-edge research at the region's five universities.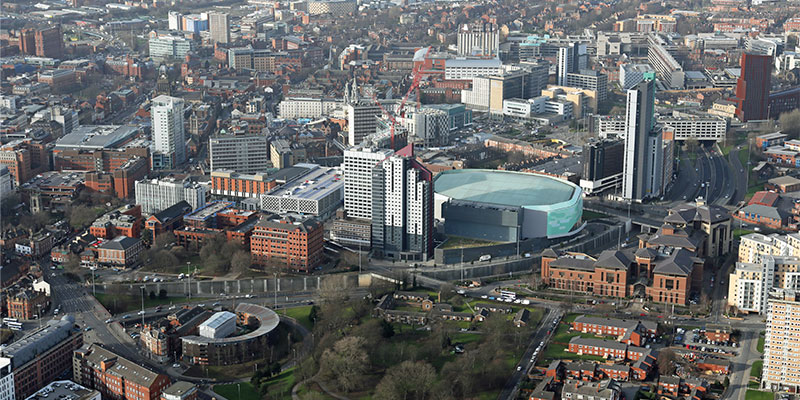 There are around 250 businesses in the region specialising in medtech and another 200 digital and technology firms operating in the health field. Nearly a quarter of the UK's digital health jobs are in the region.
Professor Fisher said: "We've painted an important picture of the region's strengths, which can help the government make informed investment decisions and take advantage of the global opportunities.
"Leeds City Region is uniquely well-placed; we have a vibrant, highly-regarded and well-established base to really drive economic growth and the UK's reputation in the medtech sector. "
"We've painted an important picture of the region's strengths, which can help the government make informed investment decisions"
Roger Marsh, Chair of LEP, said: "As a region we have a long tradition of fostering innovation and developing new technologies within the medical sphere, from Sir William Henry Bragg who invented the X-ray spectrometer while a lecturer at the University of Leeds to Charles Thackray who, with Sir John Charnley, pioneered hip replacements.
"Today firms such as Reliance Precision, DePuy Synthes, Steeper and Arterius – alongside our world class universities such as the University of Bradford, University of Huddersfield, University of Leeds and University of York – are keeping this innovative approach to medical technologies alive.
"As a region we have a long tradition of fostering innovation and developing new technologies within the medical sphere."
"I look forward to working with our academic, public and private sector partners over the coming months to drive forward the opportunities provided by medtech by increasing connectivity between the innovation pipeline at our universities, NHS trusts, research and innovation tech support and industry, to deliver economic growth which benefits all of the people who live and work in our region."
An audit of strengths
Commissioned and published by BEIS, the Science and Innovation Audits help regions map research and innovation strengths and identify areas of potential global competitive advantage.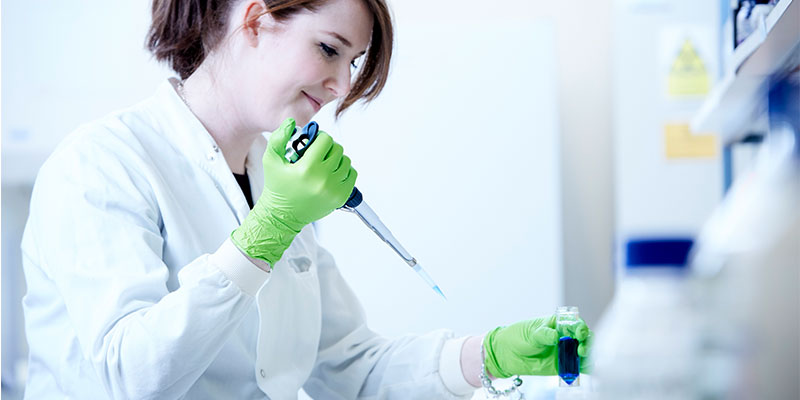 This second wave of audits is being launched today by Business Minister, Lord Prior, at the Venture Fest East conference in Newmarket.
Lord Prior said: "The Science and Innovation Audits we are publishing today highlight the innovative strengths in regions across the UK and the significant growth and investment opportunities they present.
"Together with our record investment of an additional £4.7 billion for research and development to 2020/21, we are working closely with regional businesses and partners to ensure the ambitions set out in these reports are delivered to maintain our status as a science powerhouse."
The audit follows the Government's Life Sciences Industrial Strategy in August 2017, which referenced the importance of the medical technology sector, as well as the medtech capabilities of Leeds and its support for more than 200 medtech companies.
Further information
Opportunities and Growth: Medical Technologies for Leeds City Region is one of several regional audits published today. The full report can be found at http://leedscityregionmed.tech
Professor John Fisher is available for interview, please contact University of Leeds press office on pressoffice@leeds.ac.uk or call 0113 343 4031.