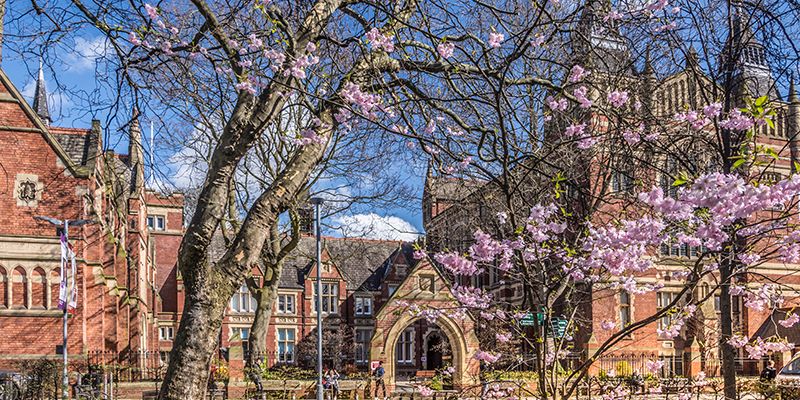 The University of Leeds is among the top 100 universities in the new QS World University Rankings 2019.
Its joint position of 93rd in this year's global league table highlights Leeds' growing reputation for research and education.
" It creates opportunities to widen horizons and bring new perspectives to education."
The University's international strategy, International Leeds, has been led by Professor Hai-Sui Yu, Pro-Vice-Chancellor: International.
He said: "Leeds is a truly global university. We can contribute most effectively to sharing knowledge, innovation and education worldwide by building productive, mutually beneficial relationships with researchers, universities and other organisations in key countries.
"It generates opportunities for academic staff and students at all levels to collaborate on new frontiers of research."
"It creates opportunities to widen horizons and bring new perspectives to education, and it generates opportunities for academic staff and students at all levels to collaborate on new frontiers of research. Above all, it ensures Leeds makes a difference to the world we live in."
Of the indicators assessed as part of the influential QS World University Rankings, the University saw its biggest improvements in two key measures: employer reputation (up 13 places to a global ranking of 62) and academic reputation (up 11 places to 89).
Professor Yu added: "We have made significant progress towards achieving our ambitious international objectives, thanks to the dedication and hard work of all our staff and students."
An international community
The University is home to a global community of staff and students, with a worldwide network of 256,000 alumni playing a valuable role in supporting Leeds.
With staff from more than 90 countries and in excess of 8,000 international students from more than 150 counties, Leeds also provides one of the largest study abroad programmes in the UK.
Reflecting this international community, the University was ranked in the top 50 most international universities in the world in March by Times Higher Education.
Global reach and impact
An extensive programme of high-level global engagement in recent months has also strengthened international partnerships and the University's increasing international standing.
In March, Professor Yu and Professor Andrew Dougill, Executive Dean of the Faculty of Environment, led a delegation to Shanghai Jiaotong University, one of China's elite C9 League of institutions. As a result, a two-year £200,000 research fund – aimed at creating sustainable cities – has been launched between the two universities.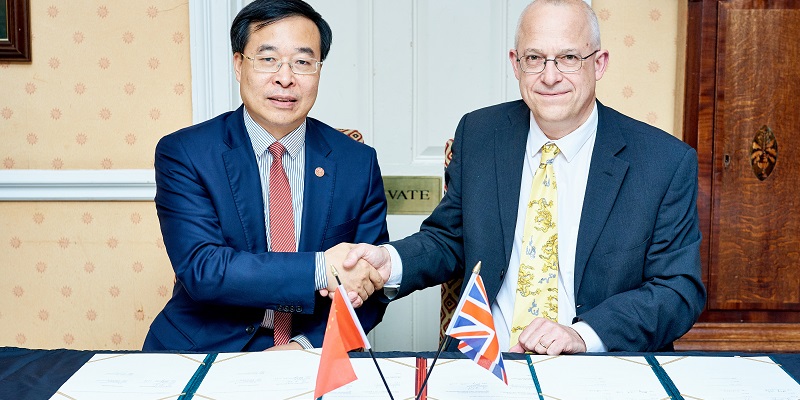 Pictured above: Shanghai Jiaotong University Vice-President XI Lifeng with Professor Tom Ward, Deputy Vice-Chancellor: Student Education
The following month, Professor Yu led a delegation to the US to visit New York University, Columbia University and Massachusetts Institute of Technology (MIT), promoting Leeds and discussing future research collaborations.
Last month, as part of the University's preparations for exiting the EU, Professor Yu led a delegation to visit a number of high-ranking institutions in Germany to explore opportunities for further strengthening existing research and student exchange partnerships.
In addition, Professor Lisa Roberts, Deputy Vice-Chancellor: Research & Innovation, and Professor Jeremy Higham, Executive Dean of Education, Social Sciences and Law, led a Leeds delegation to the University of Queensland, Australia, to explore further joint research partnerships.
The University continued to strengthen partnerships in China throughout May; the Vice-Chancellor, Sir Alan Langlands, took the opportunity to meet more than 130 alumni at an event in Beijing to thank them for their support.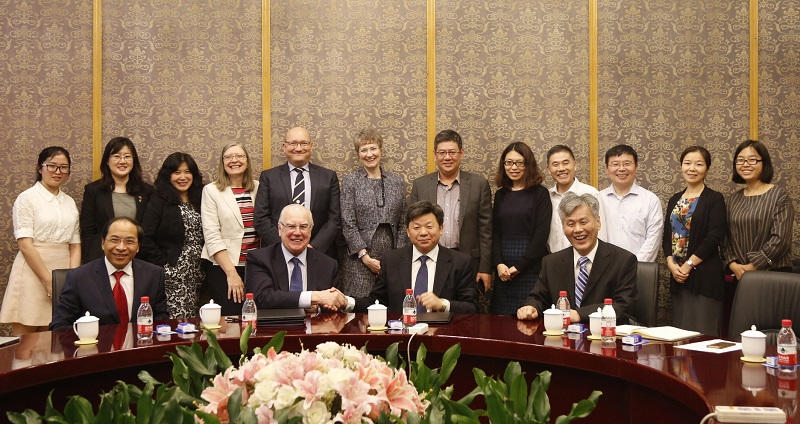 Pictured above: University of Leeds Vice-Chancellor Sir Alan Langlands signs a memorandum of understanding with President Yang Renshu, China University of Mining and Technology in Beijing
A new memorandum of understanding has also been signed between the School of History at Leeds and North West University, China. This creates new opportunities for Chinese students to study in Leeds, and builds on the approach of the University's joint school with Southwest Jiaotong University, combining the best aspects of UK and Chinese education.
A global network with local impact
The international focus also benefits the University's strong links with organisations and businesses in Leeds City Region.
It includes the University's support of the Leeds International Piano Competition – which this spring held heats across three continents – as well as the recently-announced successful bid by a Leeds City Region team for a place on a prestigious leadership programme run by Massachusetts Institute of Technology (MIT).
The two-year Regional Entrepreneurship Acceleration Programme (REAP) provides expert, evidence-based guidance for teams from across the world.
Aimed at bringing about significant economic and social change in their region, the cohort includes Professor Lisa Roberts and Martin Stow, Director of Nexus, the University's new innovation centre, which will act as a catalyst for driving collaboration and innovation in the region and beyond.
International research collaboration
Another key priority area for the University is to support the quality, impact and citations of research, along with focusing on ratios of international students and staff.
Professor Yu said: "This year's QS ranking is an excellent result, but we will not be resting on our laurels and have work left to do.
"We especially have progress to make when it comes to research citations, such as increasing international research collaboration and internationally co-authored publications.
"We are launching new initiatives to support this, including an international research mobility fund and a new strategic research partnership fund, and will keep striving to enhance the University of Leeds' international standing even further."
Further information
Further details of Leeds' performance in the QS World Rankings 2019 is available on the QS website.