A trail featuring a dozen imaginatively decorated pianos launches across Leeds today.
Part of a series of events to celebrate this year's Leeds International Piano Competition, the Leeds Piano Trail includes an instrument in the University's Parkinson Building.
Two recent Fine Art graduates, Sophie Bullen and Ollie Getley, were commissioned to prepare that piano, as well as one located in Leeds train station.
Ready for anyone to play at locations including museums, shopping centres and galleries, the pianos will be in place until The Leeds – as the piano competition is affectionately known – concludes on 16 September.
A range of pop-up performances and events will centre on the trail pianos for the duration.
Pianos, plus so much more
Also part of the piano competition – for which the University is principal partner – is a large and varied range of concerts and events designed to run alongside the main competition, which starts from 6 September.
Piano +, which kicks off with the unveiling of Leeds Piano Trail today, features many events on campus and aims to celebrate the instrument as never before and reach new audiences.
A host of talks, masterclasses, exhibitions, free family events, concerts and other opportunities will provide chances for people from Leeds and beyond to get involved with the triennial competition.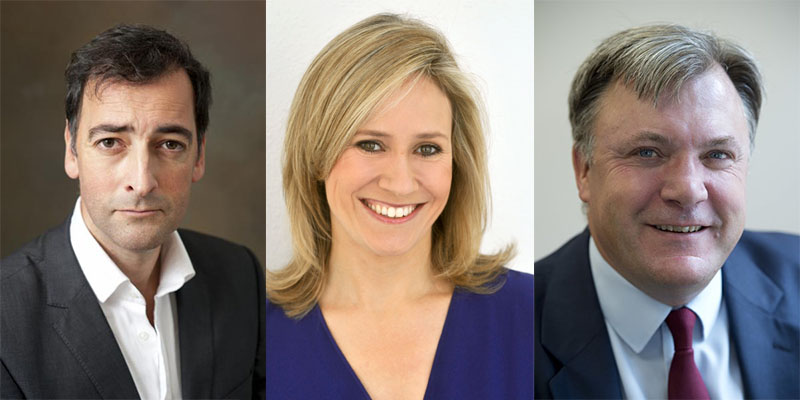 As well as masterclasses and talks with world-famous pianists who make up the competition jury, such as Paul Lewis, Lars Vogt and Imogen Cooper, events will feature eminent musicians and piano-loving celebrities, including musician Alfred Brendel, BBC journalist and broadcaster Sophie Raworth, former politician Ed Balls, and actor and University of Leeds alumnus Alistair McGowan.
All Piano + events are hosted by the University, with masterclasses and talks taking place in the Clothworkers' Centenary Concert Hall. The University's Treasures of the Brotherton Gallery will host an exhibition of remarkable historic pianos – including those owned and played by Chopin and Haydn – from the Cobbe Collection, brought to Leeds especially for the competition.
Visit the Piano + pages for full details and to book tickets.
From studio to railway station
Ollie Getley, 21, from Stafford, and Sophie Bullen, 23, from the Wirral, have now made their home in Leeds after graduating with degrees in Fine Art from the School of Fine Art, History of Art and Cultural Studies this summer.
They led a team of curators who oversaw the School's 2018 degree show in June. Squeeze took a playful and responsive approach to art, something Ollie said he wanted to continue when approaching the pair's commission for the two Leeds Piano Trail instruments.
They have taken a duet approach to the pianos, collaborating from concept to execution. Fellow University of Leeds recent graduates Toby Kilby-Pollard and Henry Cottam assisted with work on the piano that will adorn Parkinson Court for the next month.
For that piano, the artists have created an eye-catching object that changes its functionality.
Encased in soundproofing insulation and wooden planks, the upright instrument's sound is funnelled upwards through a brass horn.
"Our final year at Leeds gave us the confidence to approach bigger things such as this with ambition."
"This has been a really great opportunity to have straight out of university," Ollie said. "Our final year at Leeds in particular gave us the confidence to approach bigger things such as this with ambition."
For the Leeds station piano, the brief came from sponsor Classic FM. Sophie explained how the broadcaster wanted the artists to highlight the relaxing qualities of listening to – and performing – music.
"We want to create a space inside the hustle and bustle of a busy train station – a tranquil oasis, a place where people can take some time out," she added. The design incorporates a nearby bench for commuters to relax while listening to the instrument being played.
Sophie, who has been combining work on the pianos with a month's residency at Wakefield's Art House, enthused about the foundations provided by her university experience.
"Our degree gave us a lot of practical skills, as well high levels of critical thinking and self-confidence. We're really honoured that we've been chosen to take part in this great project."
Leeds firm Besprode Pianos supplied the instruments.
World's smallest concert hall
The world's smallest concert hall will be installed in Leeds city centre – a customised shipping container, strikingly decorated and located in Victoria Gardens in front of Leeds Arts Gallery from 10-14 September.
It will play host to an engaging daily programme of free events including 10-minute recitals by competitors and jury members, taster piano lessons, talks and educational activities for local community groups.
The installation, provided by LeedsBID, will also enable passers-by to learn more about the competition, pick up Leeds Piano Trail maps and watch footage from competitions past and present. Full details as they are confirmed will appear here.
Striking an international chord
The University's enhanced partnership with The Leeds will enable the competition to reach a global audience for the first time, via leading classical music streaming service medici.tv. A new dedicated site for the competition is now online. Music-lovers will be able to watch every stage of the competition there – for free.
Other developments for 2018 include creating an unrivalled post-competition prize package, a new annual Leeds Piano Festival based in London and Leeds each May, new global centres for the competition's first round and the introduction of a Learning and Engagement programme.
Adam Gatehouse, The Leeds' Co-Artistic Director, said: "We are thrilled to be finding such exciting new ways of connecting the competition to the city of Leeds, its residents and visitors as well as the wider Yorkshire community.
"We want to celebrate and champion the piano by creating accessible and innovative piano-centred activities, events and programmes and share our passion for the piano engagingly and imaginatively with the widest possible audience. We also want everyone to have fun in the process.
"In so doing we are providing a much-enhanced experience for audiences and competitors in Leeds, as well as reaching out to the world with a global First Round on three continents, international broadcasting and worldwide concert engagements. And last but not least we are also looking forward to sharing this great city with the world."
#LeedsPianoTrail
Further information
Image shows recent University of Leeds Fine Art graduates Ollie Getley and Sophie Bullen start work on one of the Leeds Piano Trail instruments.
To find out more about the history of the Leeds International Piano Competition, and its relation with the University, take a look at this Spotlight article.