April's round-up of some of the latest research and education stories from the University.
Marine heatwave offers clues to climate change resilience
PhD researcher Sonja Wild from the Faculty of Biological Sciences explained to Carbon Brief that whilst dolphins are highly adaptable to changes in environmental conditions, their ability to adapt is only possible "if the changes are slow enough".
She continued: "Even single extreme climatic events can have long-term negative impacts on entire ecosystems. This is alarming, since such extreme events are occurring more frequently with global climate change."
Taking a key step forward in tackling neurodegenerative diseases
Researchers discovered a key protein linked to Alzheimer's and Huntington's diseases which could have potential to be used in future treatments.
An international team of researchers from the Universities of Leeds, Stanford and Konstanz in Germany have discovered that the nascent polypeptide-associated complex (NAC) helps to prevent the aggregation of damaging proteins within the cell. NAC has now been shown to play an additional role in preventing cellular degeneration, by 'catching out' the proteins responsible for plaque formation.
Researchers have studied how the complex recognises and binds to the damaging proteins, which could have implications for the treatment of Huntington's and Alzheimer's disease.
Watch the Research Spotlight
New funding to imagine disability technologies
Leeds is leading a new £1.5m five-year Wellcome Trust funded initiative to examine how technologists can learn from people with disabilities – and support them in the future.
Imagining Technologies for Disability Futures will for the first time bring together expertise in arts and humanities, design, engineering and robotics.
Our research will produce new ideas about how disability is seen in a world where artificial intelligence and robotics will affect how we all live

Professor Stuart Murray
The project – the first funded by Wellcome at Leeds through the Collaborative Award scheme – draws together several of the University's research and innovation strengths, including medical humanities, healthcare technologies and robotics. Read the full story.
Using AI to assess pet symptoms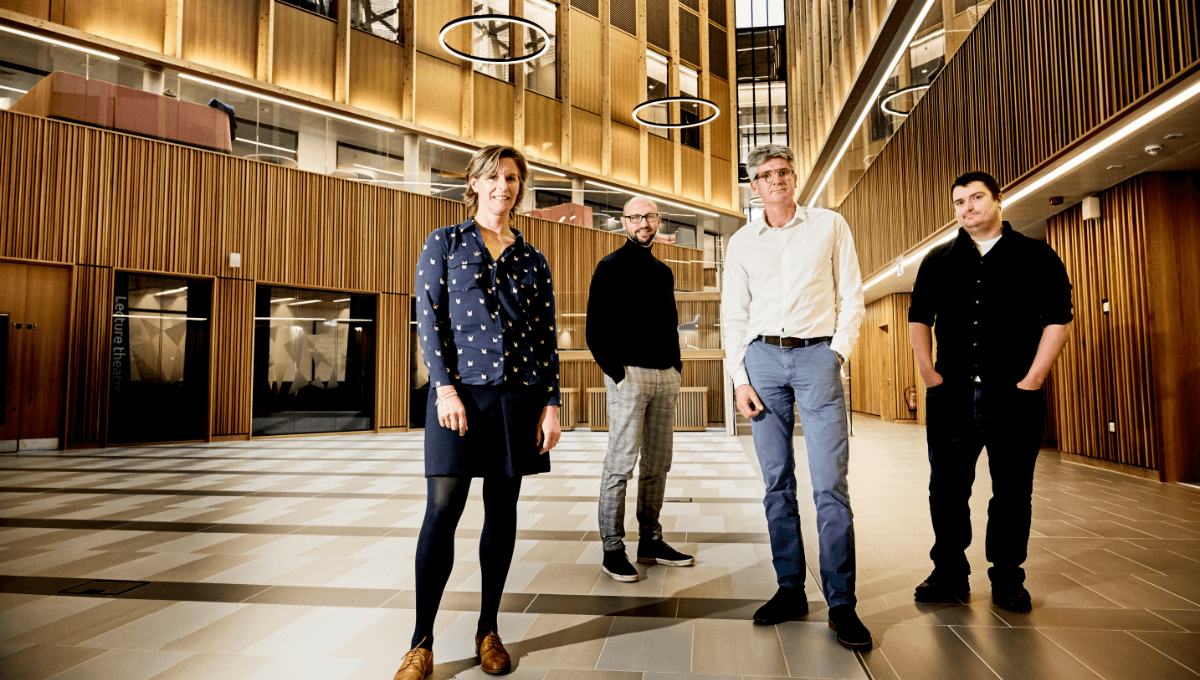 One of the UK's most exciting vet-tech start-ups, Vet-AI, is the latest innovative business to join the growing community at Nexus, the University's new £40m innovation hub.
Vet-AI's technology uses AI to assess a pet's symptoms and make recommendations for care. This technology has informed their first app, Joii.
Joii allows pet owners to diagnose symptoms and receive recommended treatment for their pets, from the comfort of their home at any time of the day, The Business Desk reports.