Leeds plays host to the world's largest conference of its kind this week as the University's International Medieval Congress (IMC) comes to the city once more.
Following a hugely successful 25th anniversary event last year, the IMC is back on campus and bigger than ever, with almost 3,000 delegates arriving from more than 60 countries and every continent except Antarctica.
Organisers throw open proceedings to visitors of all ages on Thursday, 4 July, for Making Leeds Medieval, an exciting day of medieval-themed entertainment.
Entry is free for the event, which runs from 10.30am-6pm in and around University Square at the heart of the central campus. It includes thrilling combat and cavalry displays, a chance to get up close to birds of prey and demonstrations of medieval crafts and live music. Fresh local produce from a farmers' market is also on sale.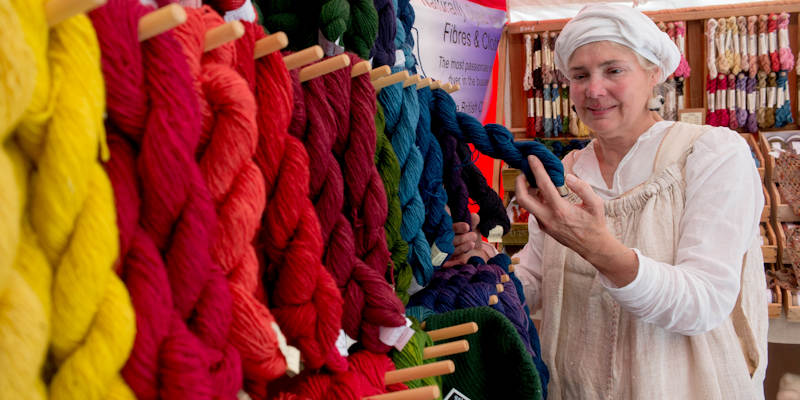 A Medieval Craft Fair gives everyone a chance to browse medieval-inspired handmade items from books to textiles and jewellery, while the Historical and Archaeological Societies Fair allows visitors a chance to learn about the work of organisations preserving history across the region and beyond. A Second-hand and Antiquarian Bookfair is also a perennial favourite.
IMC Director Axel Müller, who has been involved since the event's beginnings in 1994, said: "Making Leeds Medieval is always a highlight of the Congress – we love seeing members of the public of all ages engaging with a wide variety of aspects of medieval life.
"The day is one facet of an internationally-significant event that fosters important professional relationships between academics, leading to great collaborative research."
The International Medieval Congress is now the world's largest medieval studies conference, boosting Leeds' economy and putting it on the map for a diverse global audience, attracting researchers at all stages of their careers – from undergraduates to retired professors – to some 765 separate academic sessions.
A range of concerts and performances is open to the public as part of the International Medieval Congress. They include:
The Private Life of Henry VII, a free performance in Leeds University Union tonight (30 June, 7.30-9pm) by the Leeds Waits, the city's official musicians. It tells the story of the widowed king's search for a new wife and heir;
a concert of medieval music featuring the senior boys and girls choirs of Leeds Cathedral tomorrow (1 July) in Clothworkers' Cententary Concert Hall;
The Marshal's Music, a concert on Tuesday (2 July) to mark this year's 800

th

anniversary of the death of William Marshal – often referred to as England's greatest knight.
Visit the IMC website for full details of what's on offer as part of Making Leeds Medieval.
Each IMC also represents a significant success story for MEETInLEEDS, the University's conferences, meetings and events service.
Further information
For interviews, contact University of Leeds Media Relations Manager Gareth Dant via g.j.dant@leeds.ac.uk or +44(0)113 343 3996.