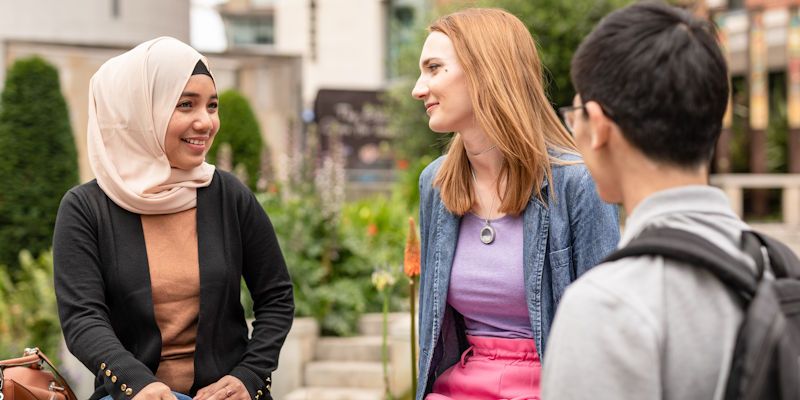 Students at the University of Leeds are among the UK's top ten most targeted by leading employers.
Leeds is seventh in an annual survey prepared by High Fliers Research – part of its review of graduate vacancies and starting salaries with firms in The Times Top 100 Graduate Employers.
The survey examines the universities through which top employers choose to promote their graduate opportunities – at recruitment presentations, careers fairs and other university events.
"We work closely with students to build their skills for working life and beyond."
Jane Campbell, Head of Student Careers at the University of Leeds, said: "To be in the top ten of this prestigious survey indicates that our students are highly attractive to leading employers in terms of jobs and paid work experience.
"We work closely with students to build their skills for working life and beyond, and to help them to find work placements and internships, which we know is critical to getting a job at the end of their studies.
"Excellent links to employers and local businesses are key to our success too.
"The University as a whole offers a range of opportunities to help students increase their experience and skills, including study abroad and one of the most extensive volunteering programmes in the UK, working alongside Leeds University Union."
Engineer's sweet taste of success
Ornusa McTighe graduated with a chemical engineering degree from the University of Leeds in 2018 and is now on the R&D Graduate Scheme at Mars – one of The Times Top 100 employers – working as a Product and Process Translation and Support Engineer.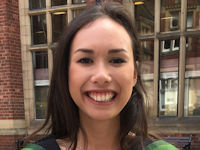 She is also a "campus manager" for Mars, acting as a liaison between the company and the University and working in a team that manages events such as careers fairs. Leeds is a target university for Mars.
Ornusa said: "From the start of our first year the employability team at Leeds provided lectures alongside our studies about jobs and placements, including year in industry.
"They had an office in the engineering building so you could just pop in for a chat. They were so friendly and had so much great information.
"The University's Careers Service worked with me on my CV, did mock interviews and talked me through how assessment centres work.
"We were so well prepped for getting year in industry and paid work experience placements that when it came to applying for graduate schemes, I felt I'd already had lots of practice."
"I was very well prepared by the University."
The latest High Fliers report confirmed that the top ten universities most targeted by Britain's top graduate employers in 2019-20 are Manchester, Birmingham, Warwick, Bristol, Cambridge, Nottingham, Leeds, University College London, Sheffield and Oxford.
Leeds moved up two places in this year's report.