The University has exchanged an agreement to purchase Cloth Hall Court from Leeds Beckett University.
Cloth Hall Court is located in the heart of Leeds city centre on Quebec Street, opposite the train station and the Majestic building – soon to be the new headquarters of Channel 4.
Dennis Hopper, Director of Campus Development at the University of Leeds, said: "Cloth Hall Court already has an established reputation as one of the best conference and meeting venues in Leeds.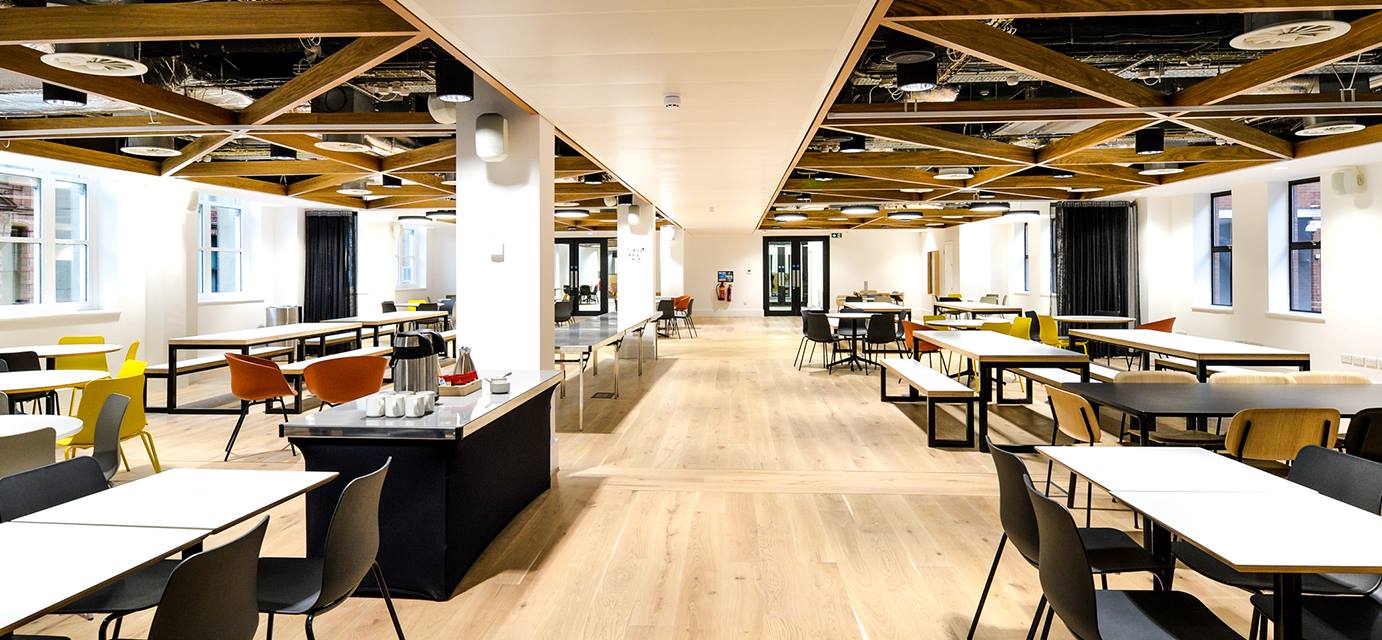 The Merchants' Hall in Cloth Hall Court
"This acquisition will complement the University of Leeds' existing venue portfolio, as well as helping to forge new links between the University, the city and our business partners.
"Cloth Hall Court will provide a new base from which the University can build on its strong reputation for innovation, enterprise and professional education.
"We are looking forward to working with existing and new customers."
Completion of the transaction is expected to take place at the end of March 2020.
Further information
For media enquiries, contact Gareth Dant, Media and Communications Manager, via +44 (0)113 343 3996 or g.j.dant@leeds.ac.uk.