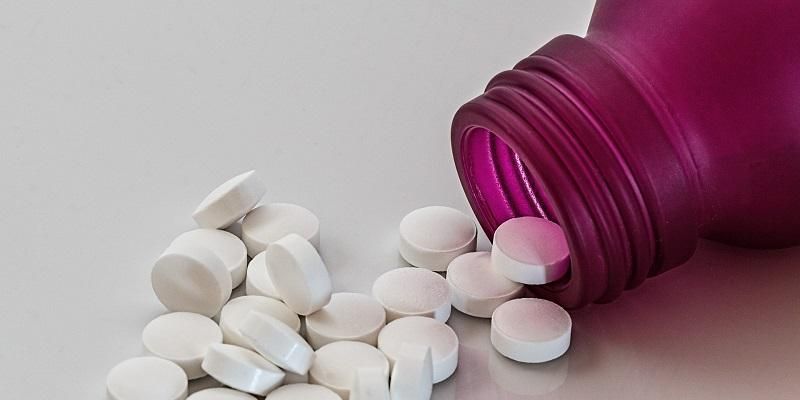 Two standard aspirin tablets taken every day for two years can reduce the risk of inherited bowel cancer for at least a decade, research has revealed. 
An international study – led by researchers at the universities of Leeds and Newcastle – followed 861 people with Lynch Syndrome, an inherited disorder that increases the likelihood of certain cancers, particularly cancer of the bowel. 
The study – known as CaPP 2 – started in 1997, with half the participants taking a 600mg daily dose of aspirin and the other half a placebo or dummy tablet. They took the tablets for at least two years.  
"Taking aspirin can lead to a significant reduction in the risk of  bowel cancer for some patients."
The health of the participants has been tracked since then. According to a paper published today in the medical journal The Lancet, nine per cent of the people in the aspirin group went on to develop colorectal cancer – compared to 13% who received the placebo (so their risk was reduced by 44%).  
The researchers concede that scientists do not know how aspirin reduces the risk of cancer, but the analysis shows its protective effect lasted for at least 10 years after people stopped taking it.  
Tim Bishop, Professor of Genetic Epidemiology in the School of Medicine at Leeds, was one of the study's co-principal investigators. He said: "This study gives us the data to show that taking aspirin can lead to a significant reduction in the risk of bowel cancer for some patients. 
"Our analysis looked at patient outcomes for up to 20 years and there was evidence that the protective effect can last for more than 10 years. Aspirin is effective in the fight against cancer and complements regular colonic screening for this high-risk group of patients." 
Supports national guidance
Based on the preliminary five-year data from the CaPP2 trial, NICE recommended that aspirin should be offered for the prevention of bowel cancer in adults with Lynch syndrome, which affects about one in 200 people.
Professor Sir John Burn, from Newcastle University and Newcastle Hospitals NHS Foundation Trust, the second co-principal investigator, said the new findings further supported this important guidance. 
He said: "I had an idea 30 years ago that people with a genetic predisposition to colon cancer could help us to test whether aspirin really could reduce the risk of cancer. 
"It took a long time to start the trial and to recruit enough people in 16 countries, but this study has finally given us an answer. 
"Our new international trial, CaPP3, will see if smaller doses work just as well."
When all 163 Lynch syndrome cancers are included in the analysis – such as cancer of the endometrium or womb – there was an overall reduced risk of cancer of 24% in those taking aspirin, or 37% in those who took aspirin for the full two years.
Professor Sir John added: "Aspirin has a major preventative effect on cancer but this doesn't become apparent until at least four years later. With the help of these dedicated volunteers we have learned something of value to us all."
And he cautioned: "Before anyone begins to take aspirin on a regular basis, they should consult their doctor first as aspirin is known to bring with it a risk of stomach complaints, including ulcers and bleeding. 
"However, if there is a strong family history of cancer then people may want to weigh up the cost and health benefits of taking aspirin for at least two years."