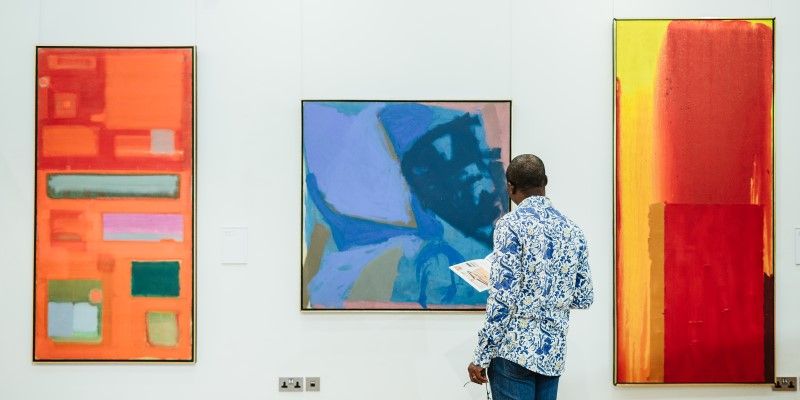 The University is a principal partner of Leeds 2023, the year-long celebration of culture launched today.
Leeds 2023 is a major milestone in the city council's long-term plan to place the arts and culture sector at the heart of Leeds' future.
Co-created by local, national and international artists, it will showcase excellence, celebrate diversity, broaden access to culture, and act as a catalyst for economic and social development.
Students and staff will be involved through a range of collaborative projects, events, roles and volunteering opportunities, recognising the wealth of expertise and talent across the University.
"The University plays a critical role in the cultural life of the city and region and our support for Leeds 2023 will generate significant opportunities in education, research and knowledge exchange."
While the University's focus will be multidisciplinary, the extensive cultural offer on campus – including stage@leeds, Clothworkers' Centenary Concert Hall and its art galleries, archives and Special Collections – will also play a key part. The University will also lead a project to develop and nurture creative education in the city, and there will opportunities for postgraduate study.
The partnership is being developed and led by the University's Cultural Institute, which brokers and nurtures collaborations between the arts and culture sectors, creative industry sectors, academics and students.
Vice-Chancellor Professor Simone Buitendijk said: "We greatly look forward to working with the team at Leeds 2023 who share our vision and we are proud to be a principal partner. Our newly-published strategy highlights creativity and collaboration as essential components of success."
With 12 major "signature" events and a fringe programme in the planning, the event will shine a spotlight on all forms of culture: from dance to design, art to architecture, poetry to pop, sculpture to sport, grassroots community theatre to performances on the city's world class stages.
Professor Frank Finlay, the University's Dean of Cultural Engagement, said: "The University plays a critical role in the cultural life of the city and region and our support for Leeds 2023 will generate significant opportunities in education, research and knowledge exchange.
"The exciting programme of inspiring and inclusive cultural events will also play an active role in the recovery from the pandemic. It will provide an important platform for bringing communities together to promote wellbeing and generate wider public benefit."
Kully Thiarai, Creative Director and CEO of LEEDS 2023 said:
"We are delighted that the University of Leeds, with its rich heritage of creativity and culture are key partners of Leeds 2023.
"Our values driven approaches mean we have shared ambitions and a collective desire to ensure Leeds is firmly on the global cultural map as a place where extraordinary things can happen. Our partnership will enable us to unlock exciting opportunities for students and staff alike and enable us to deliver a landmark year of culture in 2023 that will have a lasting impact on the city and all its people."
National Poetry Centre
A prominent feature of the Leeds 2023 artistic programme will be the National Poetry Centre. This is a long-term collaborative project between the University, the city council and other stakeholders to realise Poet Laureate Simon Armitage's vision to establish the UK's National Poetry Centre in Leeds.
The centre will be a public space offering an extensive poetry collection with research facilities, rehearsal and performance spaces, as well as a café and a venue for literary events.
The project is the poet's response to the opportunities offered by the laureateship to develop initiatives and projects that enhance education, foster new talent and promote literature and literacy.
"On that basis," said Professor Armitage, who is the University's Professor of Poetry, "one very ambitious goal I have set myself over the forthcoming decade of my tenure is to develop a National Poetry Centre, to bring poetry in line with other national art forms that have their own headquarters and venues, such as the National Theatre and the National Gallery."
The centre will become an international hub for the written and spoken word with global impact.
For further information, take a look at the Leeds 2023 website. #LettingCultureLoose
Image: a visitor admires artwork in the University's Stanley and Audrey Burton Gallery