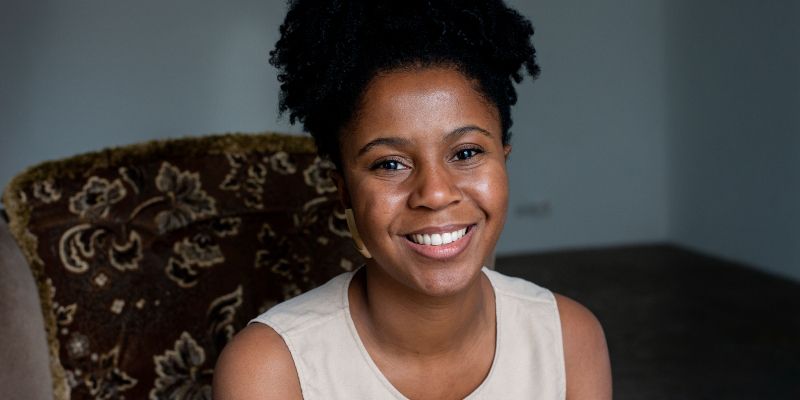 Work by the University's Gatenby Fellow in Contemporary Art has been selected for Yorkshire Sculpture International's summer programme, which starts this weekend.
Akeelah Bertram, from the School of Fine Art, History of Art and Cultural Studies and the Cultural Institute, will be showcasing her project "Return" at Yorkshire Sculpture Park, one of four partner venues hosting the programme.
Return, which opens on Saturday 10 July and runs until 1 August, will create a network of installations in public spaces, allowing people in these locations to share a space and engage with the exhibition.
Akeelah is an outstanding and innovative creator who has been able to develop this project during her time as Gatenby Fellow in Contemporary Art.
The project is inspired by Akeelah's own experiences living in multiple locations in the past few years, and considers the movements, histories and relationships of people of African descent who have been dispersed and disrupted by the transatlantic slave trade.
Professor Frank Finlay, the University's Dean of Cultural Engagement, said: "Yorkshire Sculpture International celebrates the diversity of creative talent across our region, which the Cultural Institute is proud to champion alongside our core partner organisations.
"Akeelah is an outstanding and innovative creator who has been able to develop this project during her time as Gatenby Fellow in Contemporary Art."
Creative talent
Akeelah has been described as a cross-disciplinary artist, who specializes in immersive work. Return is an ongoing project she has worked on since becoming the Gatenby Cultural Fellow in Contemporary Art, a position within the University to help develop and support creative talent.
She utilises light, sound, sculpture, and interactions in her work, creating concepts that value collective narratives, challenging perspectives and innovating modes of communication.
A University of Leeds alumna, Akeelah's work has been displayed around the world, including Bangalore, Lagos and Berlin. In 2019 she became Artist in Residence at the Leeds-based interactive art studio, Invisible Flock, where she began working on Return.
Yorkshire's emerging artists
As well as Bertram's Return, YSI has commissioned a selection of other exhibitions, including work from young emerging artists from across Yorkshire.
These will be exhibited in YSI's four partner venues: Henry Moore Institute, Leeds Art Gallery, The Hepworth Wakefield and Yorkshire Sculpture Park.
YSI Producer Jane Bhoyroo said: "Following a really challenging year we are delighted to be able to support artists and present a series of new commissions this summer with our partner galleries.
"Our summer programme builds on the success of the sculpture festival in 2019. It continues our commitment to working with artists from across Yorkshire and introducing audiences to new developments in sculpture and highlighting once again how much exciting activity is happening in the region."
Further information
Visit YSI's website for more information on the upcoming programming for 2021.