Two members of the University of Leeds' governing body have been awarded CBEs in the New Year Honours.
Ed Anderson and Tim Smith have each been named a Commander of the Order of the British Empire in recognition of their wide-ranging achievements and service at international, national and regional levels.
A Deputy Pro-Chancellor at Leeds, Ed (pictured, below) has been a member of the University's Council since 2007 and chairs the Audit and Risk Committee.
His CBE is awarded "for services to the financial sector and public life in Yorkshire".
A graduate in economics and a qualified accountant, he is Chairman of National Savings and Investments, a board member of Opera North and Deputy Chair of Ryedale Festival.
He is also the Lord-Lieutenant of West Yorkshire – appointed by the Queen to be her personal representative in West Yorkshire.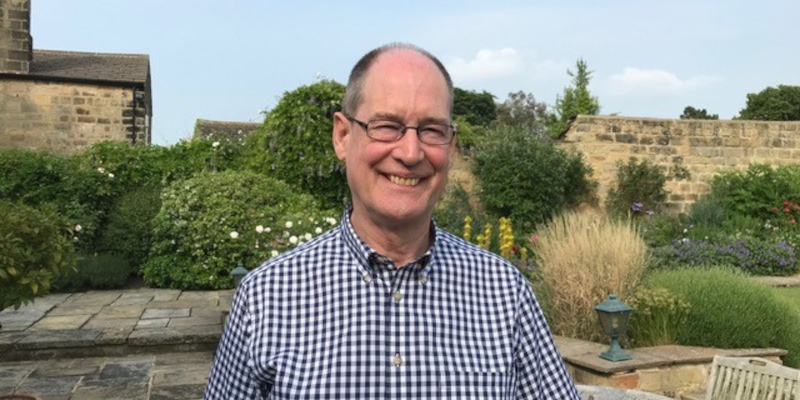 In previous roles, Ed has been CEO of Leeds Bradford Airport, an executive director of Leeds City Council, Chairman of Yorkshire Building Society and Chairman of the Airport Operators Association.
A former High Sheriff of West Yorkshire, Ed is also currently President of the Reserve Forces' & Cadets' Association for Yorkshire and The Humber, and has honorary positions with a number of local charities including St Gemma's Hospice, Leeds Community Foundation and the Community Foundation for Calderdale.
Tim Smith (pictured, below) has been a member of Council since 2019, sitting on both the Audit and Risk Committee and the Group on Pensions.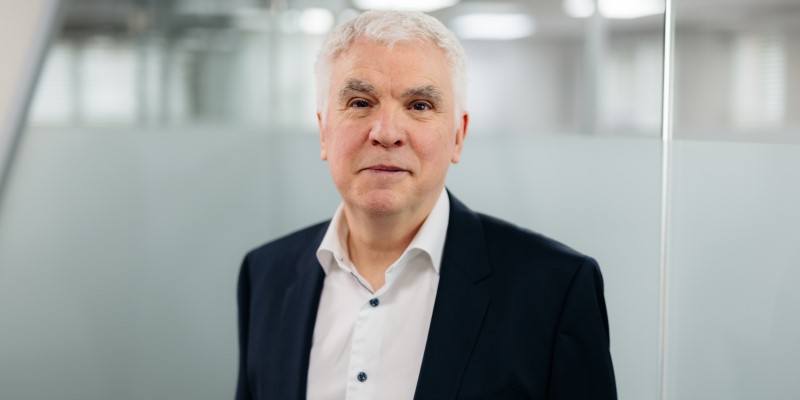 He chaired the Trade and Agriculture Commission – the advisory board set up to advise and inform the Government's trade policies, which delivered its final report in March 2021 – and is awarded a CBE "for services to agriculture, food, and drink trade policy".
A University of Leeds graduate (Microbiology 1978), Tim is Chairman of food producer and supplier Cranswick plc, a non-executive director of international sandwich shop franchise Pret A Manger, and holds a number of external advisory and charity roles.
His previous positions include being Chief Executive of Arla Foods, Chief Executive of the Food Standards Agency and Group Quality Director of Tesco.
Ed Anderson and Tim Smith have each made, in their different spheres, an immense contribution to public life; their awards are richly deserved, and the University congratulates them warmly.
Also among those receiving recognition in the New Year Honours is Professor Doug Oakervee, one of the country's leading engineers and an honorary Professor in the School of Civil Engineering.
Professor Oakervee has been awarded a knighthood in recognition of his "outstanding contribution to engineering globally". In 2019, he conducted a review into HS2, recommending that the project should proceed. He was appointed chair of HS2 Ltd in 2012 and led the business case for phase one of HS2.
He has also acted as a special representative in China for the Institute of Civil Engineers, developing opportunities for British businesses both in China and further afield. Since 2017, Sir Doug has chaired the Executive Group of the University's Institute for High-Speed Rail and System Integration.
Meanwhile, Professor Nick Lemoine, Medical Director of the National Institute for Health Research's Clinical Research Network – which is hosted at Leeds' Faculty of Medicine and Health - has been awarded a CBE "for services to clinical research, particularly during COVID-19".
During the pandemic, Professor Lemoine has chaired the Urgent Public Health group which identified and ensured the delivery of the 100 most vital COVID-19 studies, and led the Long COVID awards scheme which has seen more than £50m awarded to 19 studies.
Other alumni named in the honours list include:
Wales' Chief Medical Officer, Dr Frank Atherton (Medicine 1982; MA Public Health 1993), knighted "for services to public health".
John Battle, knighted "for political and public service". A former MP for Leeds West, Sir John graduated from Leeds with an English BA degree in 1976.
Pam Essler (Biology 1968), awarded a British Empire Medal "for services to the NHS", in her role as a lay member of NHS Bradford District and Craven Clinical Commissioning Group.
Professor John Hardy (Biochemistry 1976), knighted "for services to human health in improving understanding of dementia and neurodegenerative diseases". A world-leading researcher in Alzheimer's disease, Sir John – who was made an honorary Doctor of Science at Leeds in 2017 – is Chair of the Molecular Biology of Neurological Disease at the UCL Institute of Neurology. He is a member of the UK Dementia Research Institute at UCL and of the Hong Kong University of Science and Technology, and a Fellow of the Royal Society.
Alison Lowe (History and Medieval Studies 1992), awarded an OBE "for services to mental health and wellbeing during COVID-19" through her former role as Chief Executive Officer at Touchstone, a mental health and wellbeing charity based in West and South Yorkshire. Alison, who was the first black female Leeds city councillor, is now West Yorkshire's Deputy Mayor for Policing and Crime.
Peter Murray (Dip Education 1969), founding and executive director of Yorkshire Sculpture Park, knighted for his services to the arts. Sir Peter, who founded the park in 1977 and saw it named Art Fund Museum of the Year in 2014, is due to retire in March this year.
Kim Shutler (English 2004), awarded an MBE "for services to people with mental health issues" in her position as Chief Executive Officer of The Cellar Trust – a charity that supports people with mental health problems across the Bradford district. Kim is a former National Project Manager for Performance, Engagement and Wellbeing at the University of Leeds, and was an executive officer at Leeds University Union.
Civil engineer Rachel Skinner (MSc Transport Planning and Engineering 2001), who is Executive Director at WSP UK, was awarded a CBE for services to infrastructure.
Also on the honours list are sporting champions from last summer's Tokyo Olympics, including Great Britain's gold medal-winning mixed relay triathlon team.
Leeds alumnus Jonny Brownlee (History 2012), has been made an MBE for services to triathlon, alongside Jessica Learmonth, Georgia Taylor-Brown and Alex Yee, who have all trained at Leeds Triathlon Centre, based at the University's Brownlee Centre and Cycle Circuit.