We built it, they came and they're staying. Our campus is a 'living lab' for wildlife – from bees, to hedgehogs, to falcons. Our sustainability work gives researchers insight into urban biodiversity.
Parkinson peregrines
Up high on a window ledge in the Parkinson tower, peregrine falcons have raised their families since 2018. Some years, the eggs don't hatch and unfortunately we won't see chicks in 2023. As in 2021, incubation can continue for some time despite the eggs not being viable.
Who's who?
Both peregrine parents incubate eggs and tend to their chicks. The female, called a falcon, is one third larger than the male, called a tiercel.
Find out more about how the peregrines are part of a larger sustainability plan.
Ducks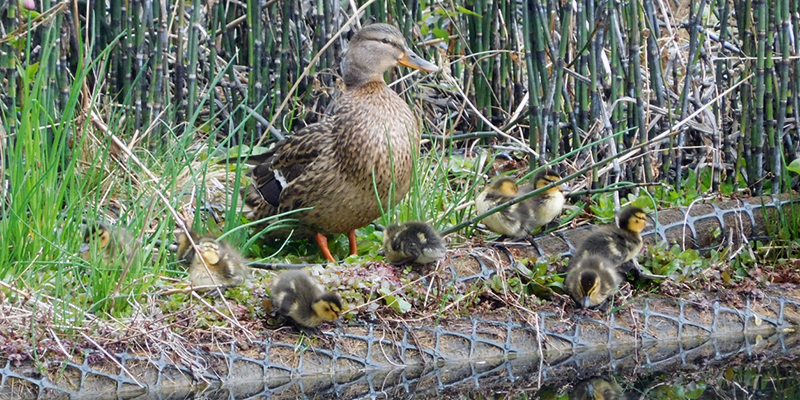 The Roger Stevens pond is an urban oasis in the heart of campus.
With floating islands, submerged planting, a duck house and a water monitoring system, the pond is home to ducks and a heron. Bats can be spotted on summer evenings and many invertebrates, including dragonflies and damselflies, benefit from the changes.
Sensors in the pool provide live data on water quality and a variety of environmental parameters for research led teaching.
Rabbits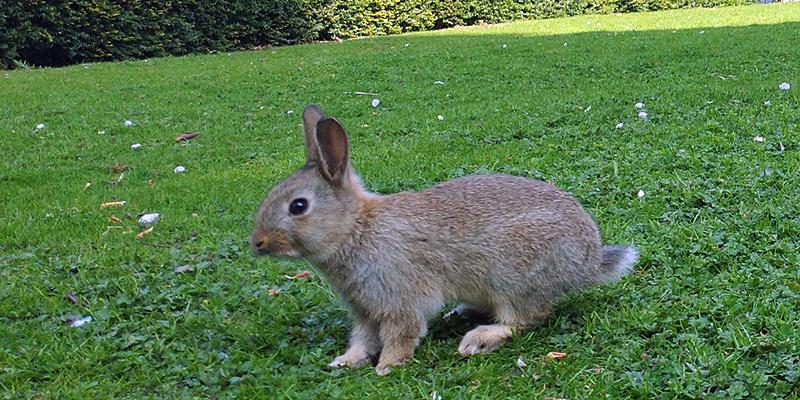 Everyone agrees – since lockdown, the rabbits on campus have become much bolder and more plentiful. The rabbits graze indifferently as passing students pause for perfect photo opportunities. They can be spotted through the day and evening just down from the Schools of Music and English, near Charles Morris Hall, in St George's Field and other areas.
Hedgehogs
Our campus was awarded a gold standard hedgehog friendly campus status by the British Hedgehog Preservation Society.
Alongside work to protect hedgehog habitats, we set up footprint tunnels at locations across campus and residences. These identify where hedgehogs are active, monitor their numbers and help us better protect their environment.
Bees
The University has a thriving set of hives across campus. The bees that call them home are cared for throughout the year by a dedicated group of staff volunteers.
The hives support biodiversity and are used to learn about beekeeping methods.
For further information
Find out about biodiversity at Leeds.