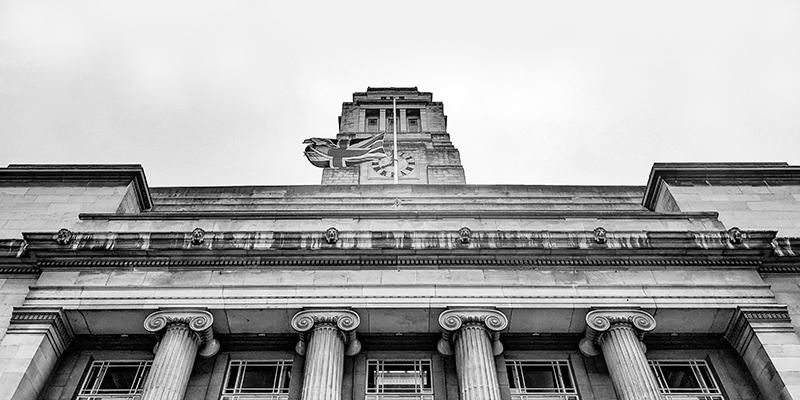 It is with immense sadness that the University of Leeds has learnt of the death of Her Majesty Queen Elizabeth II.
Elizabeth II was crowned Queen of the United Kingdom and made Head of the Commonwealth in 1952, and in June this year, the Platinum Jubilee honoured her 70 years on the throne.
Her Majesty Queen Elizabeth II visited Yorkshire many times. Early on in her reign, Her Majesty and Prince Philip attended an orchestral concert in the University of Leeds' Great Hall to mark the Leeds Centenary Music Festival in October 1958.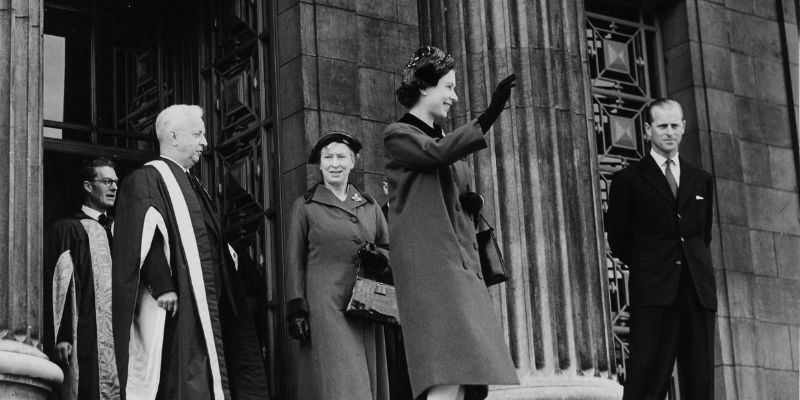 Professor Simone Buitendijk, Vice-Chancellor of the University of Leeds, said: "At this time of national mourning, we offer our deepest condolences.
"Throughout the region, as across the globe, the Queen has had an enormous impact and her passing will be keenly felt by many.
"While we feel great sadness at the Queen's passing, this is also a time to reflect upon, admire and celebrate the life of an individual who was enormously respected across the world."
Among the Queen's enduring legacies for the University will be the awarding of three Queen's Anniversary Prizes – the country's highest honour for UK colleges and universities.
In 2009, a Queen's Anniversary Prize was awarded to the Institute for Transport Studies for 40 years of sustained excellence in teaching and applied research in transport.
The Institute of Medical and Biological Engineering won a prize in 2011, for innovative joint replacement and regenerative technologies to improve quality of life.
Leeds received a prize in 2021 for research in climate and extreme weather, aiding vulnerable communities in the global south with new forecasting and warning systems.
The University extends its deepest sympathies to the Royal Family. The Union flag on the Parkinson Building is being flown at half-mast during the period of national mourning as a mark of respect. There is also a book of condolence on the Leeds City Council website.