Former University of Leeds Secretary Roger Gair has been given an honorary degree in recognition of 41 years of exceptional service.
The Doctor of Laws was conferred at a special ceremony in the Great Hall by Vice-Chancellor Professor Simone Buitendijk.
Dr Gair first joined the University in 1980, later serving as Secretary for 20 years until his retirement in 2021. Accepting the degree, he said: "Today is a very special day for me and my family.
"I feel incredibly honoured to be receiving this Doctorate of Laws from the institution where I spent so much of my career. It's humbling to join the list of luminaries who have previously been recognised in this way by the University."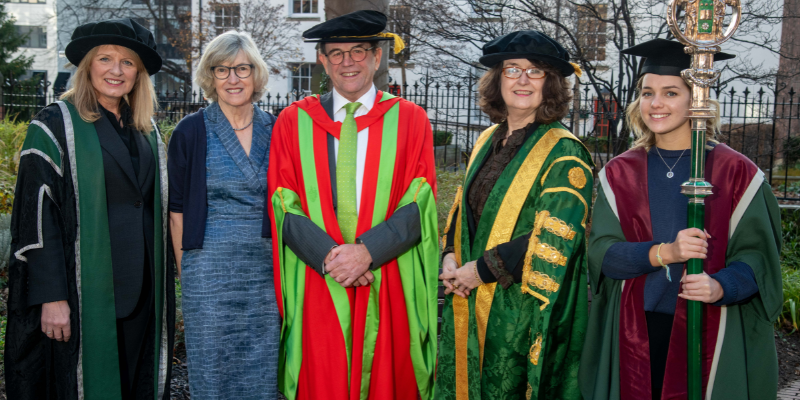 Conferring the degree, Professor Buitendijk said: "Many exceptional individuals have served this University since its foundation in 1904, but few have been more committed to its staff and students than Roger Gair.
"At heart a public servant, he personifies our values of collaboration, compassion, integrity and inclusivity. His belief in the principle of collegiality was, and remains, absolute."
Dr Gair first joined the University as a Registry administrative assistant in 1980. He was appointed Head of Secretariat in 1994 before taking on the role of University Secretary in 2001. At the time of his retirement at the end of 2021, he was the longest-serving Secretary of a Russell Group university.
Further information
Photography by Mark Bickerdike
For more information, email University of Leeds Media Relations Manager Kersti Mitchell at k.mitchell@leeds.ac.uk.