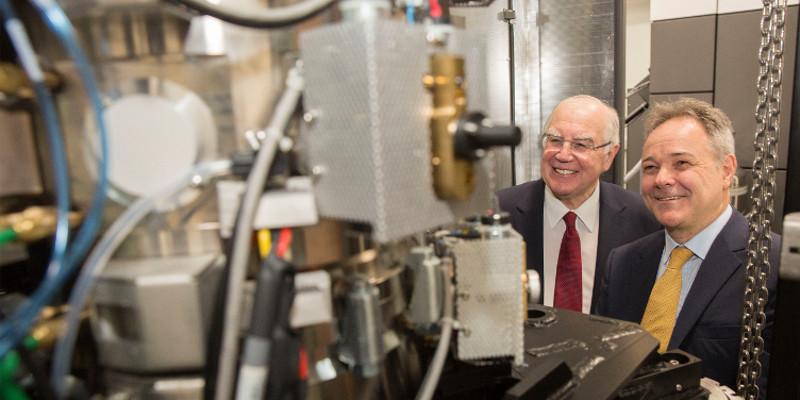 The results of a £17 million investment in advanced biological research equipment have been unveiled at the University today, with the official opening of the Astbury BioStructure Laboratory.
The University's Cultural Institute and Opera North have announced the shortlist for their inaugural DARE Art Prize.
Six new multi-million pound research hubs, aimed at strengthening the UK's manufacturing industries, have been announced this week by Universities and Science Minister, Jo Johnson MP.
Cutting-edge developments in medical technology have been demonstrated to Government Health Minister Lord Prior, during a fact-finding mission to Leeds.
Yorkshire will soon become one of the best places in Europe for pig research, thanks to significant investment from the University of Leeds and the Government.