Research and innovation contacts
The University's research and innovation senior leadership team is made up of the Deputy Vice-Chancellor: Research and Innovation, Pro-Deans for Research and Innovation and the Directors of the Research and Innovation Service (RIS).
Professor Nick Plant
Deputy Vice-Chancellor: Research and Innovation
Pro-Deans for Research and Innovation
Deans and Directors of the Research and Innovation Service (RIS)
Members of the Research and Innovation management team at Leeds.
Andy Duley
Director of Commercialisation
Phone Andy Duley: +44(0)113 343 0918
Email Andy Duley via A.J.M.Duley@leeds.ac.uk
Andy Duley is responsible for overseeing the University's research and innovation contracts, intellectual property portfolio, and commercialising research through licences and spin-outs. He has a background in marketing and has worked in both commercial and academic organisations.
Andy has over 20 years' experience of developing collaborations between universities and industry and has worked with a wide range of investment partners. He has established and managed spin-out companies and negotiated licenses across a broad range of technologies including therapeutics, drug delivery systems, data, engineering, automotive components, telecommunications, computer gaming and healthcare.
Martin Stow
Director of Nexus
Phone Dr Martin Stow: +44 (0)113 343 6978
Email Dr Martin Stow via M.W.Stow@leeds.ac.uk
Dr Martin Stow leads on the delivery and implementation of Nexus. Nexus provides seamless access for businesses of all sizes to the expertise, talent, skills and facilities of the University as well as creating a collaborative community of entrepreneurs, startups and small to medium-sized enterprises (SMEs) within the state-of-the-art innovation hub.
Martin is dedicated to ensuring Nexus remains an innovation powerhouse, fostering a vibrant working environment for academics, entrepreneurs and innovative companies. A biochemist by training, he has over 25 years' experience working in senior research and development and strategic leadership roles. They include multinational businesses (as Vice President for Research and Development with Johnson & Johnson) and in start-up organisations, most recently as Chief Executive Officer (CEO) of an innovative DNA personalised skincare business.
Professor Luke Windsor
Dean of the Leeds Doctoral College
Email Professor Luke Windsor via w.l.windsor@leeds.ac.uk
Luke Windsor is Dean of the Leeds Doctoral College (since September 2020) and Professor of Music Psychology in the School of Music, which he joined in 1998. As Dean, he works with academic and professional colleagues across the University, as well as in partnership with Leeds University Union and individual postgraduate researchers. He chairs Graduate Board, which reports directly to the University Senate on academic matters related to postgraduate research, and leads on researcher development for both postgraduate and early career researchers.
The Doctoral College coordinates across the eight Faculty Graduate Schools and the pan-University services that support postgraduate research. It also guides the development of the Leeds Doctorate, our shared vision for the future of postgraduate research at the University, which aims to facilitate a holistic and equitable approach to supporting and developing postgraduate researchers.
Professor Stuart Taberner
Dean of Interdisciplinary Research
Phone Professor Stuart Taberner: +44 (0)113 343 2019
Email Professor Stuart Taberner via S.J.Taberner@leeds.ac.uk
Stuart Taberner leads on promoting interdisciplinary research, bringing together colleagues in Science, technology, engineering, and mathematics (STEM), Social Sciences and Arts and Humanities to address complex global challenges that require expertise and understanding from varied perspectives. He is responsible, with Head of Interdisciplinary Research Samantha Aspinall, for encouraging and embedding collaboration across faculties, schools, themes and platforms.
He is keen to demonstrate and further develop the University's interdisciplinary excellence, promoting both blue-skies and challenge-led research to address pressing societal problems such as climate change, anti-microbial resistance or mental health, as well as the new opportunities from Artificial Intelligence (AI), advances in design and technology, and rethinking social and economic models.
Stuart is both an active researcher in the fields of German Studies, Holocaust Studies and Memory Studies and an experienced research manager, most recently as Director of International and Interdisciplinary Research at UK Research and Innovation.
Professor Cat Davies
Dean for Research Culture
Email Professor Cat Davies via C.N.Davies@leeds.ac.uk
Professor Cat Davies leads the University in achieving a collegiate, diverse, and ambitious research culture. In collaboration with several groups, she develops initiatives to ensure that our research operates with integrity, openness, and equality, and in a way that works for all members of the research community.
Research culture encompasses the ways we interact: the behaviours, expectations, and values that shape how our research is conducted, and the mechanisms by which our work is recognised and rewarded. Specific activities focus on supportive development for researchers and their teams, open research and impact, equality, diversity and inclusion in research, and sustainable research and innovation.
Cat is an Associate Professor in Language Development. Her projects investigate the interplay of children's home and educational environments. She is currently focusing on the effects of the COVID-19 lockdowns on language and cognitive development, and collaborates with a range of government and practitioner stakeholders to apply research findings to policy and practice.
Professor Amanda Bretman
Dean for Research Quality
Email Professor Amanda Bretman via A.J.Bretman@leeds.ac.uk
Professor Amanda Bretman's role is to promote and support high quality research across the University. Leeds' reputation as a world-leader relies on our ground-breaking research; innovative insights that push the boundaries of knowledge, which we translate to address global challenges.
Our vision is to recognise and support high-quality research that leads to academic and non-academic impact and innovation. To deliver this we need to support colleagues to achieve ambitious research goals within our strategic framework, and identify how we value all aspects of our research activity.
Amanda is an Associate Professor in Behavioural Ecology. Her research uses the classic model species Drosophila fruit flies to investigate the biology of social and sexual interactions. Her current projects seek to understand how individuals cope with environmental stress at a molecular level, such as how social stress alters ageing profiles and how male fertility particularly is sensitive to rising temperatures.
Sarah Hall
Director of Strategy for Research Impact
Email Sarah Hall via s.m.l.hall@leeds.ac.uk
Phone Sarah Hall: 07963 269992
Sarah provides strategic direction and oversight for the University on issues related to research impact, working to ensure the University's research makes a difference in the wider world.
Working with other senior stakeholders, she helps to shape the direction of the University's strategy, setting out priorities for research impact at Leeds, at regional, national and international scale.
Sarah acts as lead for the University's relationship with Research England and is responsible for the monitoring and evaluation of institutional knowledge exchange and impact activities.
She heads a team with specialist expertise in research impact, knowledge exchange and regional, policy and public engagement.
Before joining the Higher Education sector, Sarah worked in print and television journalism and ran her own marketing and media consultancy. She has 13 years' experience in Higher Education, working across enterprise, knowledge exchange and impact, including the management of translational funding and delivery of research impact submissions to REF2014 and REF2021.
Dr Rachel Curwen
Director of Research Development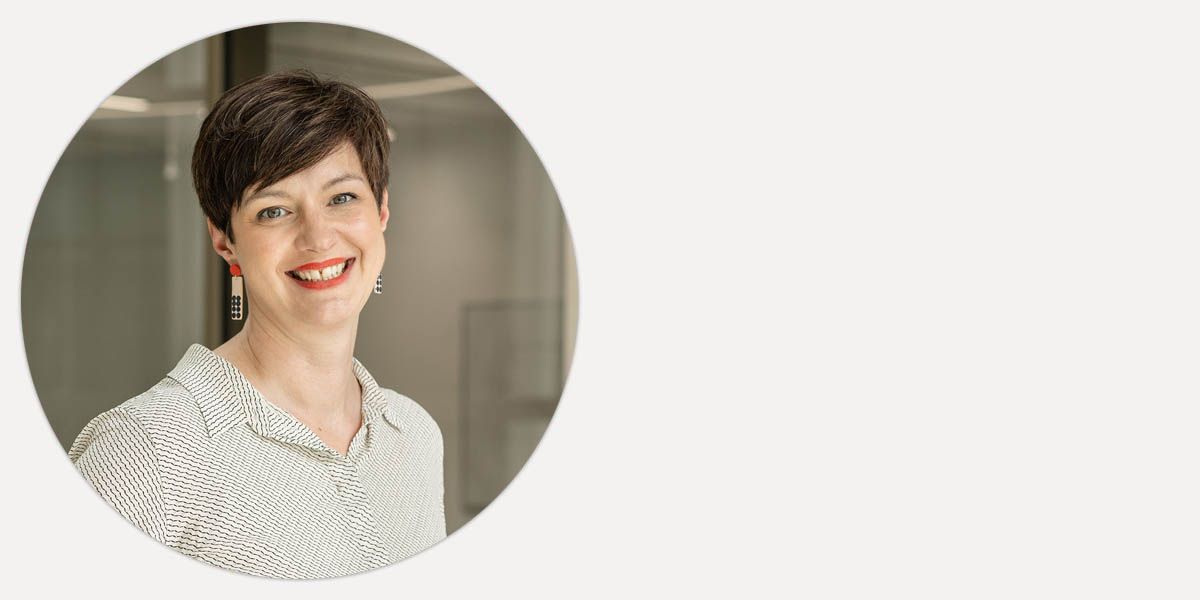 Phone Dr Rachel Curwen: +44 (0)113 343 6050
Email Dr Rachel Curwen via r.curwen@leeds.ac.uk
Dr Rachel Curwen works with senior stakeholders to develop and deliver a successful and sustainable research portfolio aligned to the University Strategy to generate impact and value to society and the economy. The teams that she leads support the development of strategic research and innovation proposals to a wide range of funders in the UK and internationally, working closely with academic, industry, public sector and civic partners and developing global research collaborations.
Rachel and her teams act as the institutional lead for the relationship with key funders, including UKRI, enabling the effective exchange of insights between them and the University. Alongside the other RIS Directors, she ensures strategic utilisation of HEIF, impact accelerator awards and other national and internal funds to address university priorities.
Working with the Secretariat, Finance and Risk Management, Rachel is responsible for the creation of a trusted research environment across the University to ensure researchers and the University are supported to comply with export control regulations and the National Investment and Security Act.
Rachel has over 15 years of experience in university research management in a wide variety of roles. Most recently, she was Deputy Director of Research, Innovation and Knowledge Exchange at the University of York, where she headed up the 'Development Pillar' of the Directorate and led an institution-wide initiative on building business engagement and income. Her research background is in drug- and vaccine-target discovery for parasitic diseases using proteomics and mass spectrometry.