As Student Volunteering Week kicks off around the UK, we celebrate the huge contribution that University of Leeds students make locally, nationally and internationally.
Despite the challenges presented by the pandemic, in the past year thousands of students have volunteered for charities and the not-for-profit sector.
The University has a dedicated volunteering team to help students and volunteering opportunities are also offered through Leeds University Union (LUU) clubs and societies.
This week the University and LUU are showcasing volunteering opportunities, which include working with Leeds Teaching Hospitals Trust, and Oxfam.
"It's no surprise that our committed students have continued to give back, despite the many challenges they face."
Professor Peter Jimack, Interim Deputy Vice-Chancellor: Student Education said: "It's no surprise that our committed students have continued to give back, despite the many challenges they face.
"We know how beneficial volunteering is to wellbeing and the development of employability skills, and while some opportunities have been curtailed by COVID-19, many charities and voluntary organisations have been able to adapt so that support can be delivered remotely.
"It is particularly inspiring to see students volunteering in our local community. The University is very proud to be a part of this vibrant and determined city and region, and we consistently seek opportunities to contribute.
"As ever, our partnership with Leeds University Union is essential in helping students to have the best experience during their time at university, and our wonderful alumni community have done so much to support."
"Our volunteering societies have always been doing important work, but this year it seem more important than ever."
Lucy Murphy, LUU's Activities Officer, said: "Our volunteering societies have always been doing important work, but this year it seems more important than ever.
"Not only have they helped the wider community, by continuing to push through the barriers of the pandemic and facilitate numerous fundraising events, they have also provided a community where students can participate in amazing opportunities whilst meeting new friends and building skillsets.
"The work they do is heartening and we are so proud of their endless efforts in helping others."
Inspirational students
Your Back Yard works to improve facilities, promote healthy lifestyles and increase life chances in deprived communities in Leeds.
Your Back Yard's flagship project - Getting Active and Online – supports older people with digital literacy and physical fitness, and volunteers from the University have been helping to get the project off the ground by helping to train eight people from Bramley Elderly Action in the use of tablet devices.
This work has all happened remotely with students and participants using phones and screen sharing apps.
Sydney O'Conner, a current placement student with Your Back Yard, explains in the organisation's blog how students are involved: "Bringing in students to work for us full time for a year has brought new perspectives and skills to our organisation. For the placement, it offers a unique insight into community development, and the opportunity to work on a broad range of projects to develop different skills and experiences.
"We also made use of our links with the uni for Getting Active and Online. We needed help to train up older people to use the tablets we have provided them, and volunteers from Leeds University have been doing this invaluable work remotely from the beginning. This has helped us to expand our capacity and get people online who thought they never could!"
Leeds Weekend Care Association (LWCA) provides weekend and evening social clubs for children and young people with disabilities.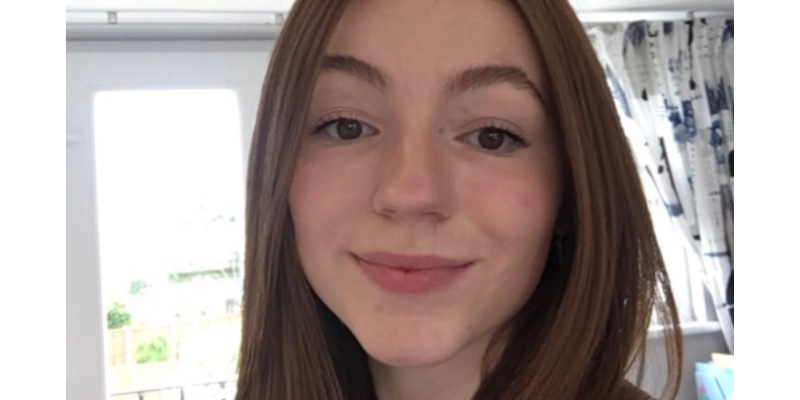 Jess Tait (Politics and Parliamentary Studies)
Jess Tait, who is in her second year of a BA in Politics and Parliamentary Studies, volunteers with the charity and commented: "I have thoroughly enjoyed volunteering with LWCA as Digital Marketing and Awareness Volunteer. Having had much interest but little experience in charity and social media work, this experience has been great in providing insight into both.
"The tasks that I have completed, such as preparing social media posts for awareness days, creating the six-month newsletter in June, and creating the Mental Health Day email has led me to gain lots of creative experience."
Jenny Sellers, Community Engagement & Fundraising Manager (and a Leeds alumna) said: "It's been fantastic to have Jess's support with social media and marketing emails. Her creativity and research skills have been a real asset, particularly during this challenging time. We are a very small charity and all our team are part time, so we don't necessarily have lots of time to spend on social media posts or researching different ideas.
"Having the support of volunteers like Jess means we're able to do a lot more and boost the profile of the charity."
Rana Doasa (Chemical and Energy Engineering)
Abigail Housing is a charity in Woodhouse in Leeds that offers support and housing help to refugees and asylum seekers in Leeds.
"It is a very rewarding experience and made me feel part of the diverse Leeds community, rather than just a student at the University."
Several students volunteer, there including third year Chemical and Energy Engineering student Rana Doasa.
She said: "My role at Abigail Housing involves communicating with refugees to ensure their stay is as comfortable as possible and their needs are being met. Whether it is learning English, needing extra support or just someone to talk to, I'm there to help them. It is a very rewarding experience and made me feel part of the diverse Leeds community, rather than just a student at the university."
Eliza Jones, a third-year Theatre and Performance student, has been volunteering with the stage@leeds Young Company, and has had to adapt the approach to performance from live to online.
She said: "This work has been a real highlight of university. Within the role I am able to support young people grow as performers as well as confident young adults. Each week I run activities and assist with rehearsals leading up to a final performance, helping them learn vital skills in a fun environment. It has been especially rewarding the past year as we have been forced to adapt and try to still provide the best environment and community possible."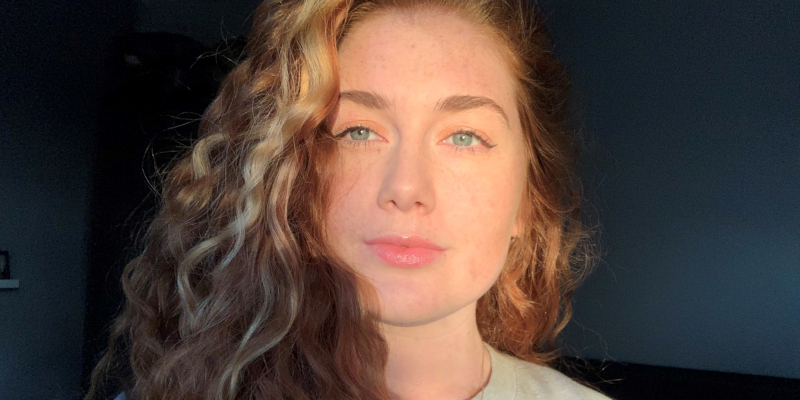 Eliza Jones (Theatre and Performance)
Medics and mentors
As well as student volunteers, there is an amazing alumni community that consistently steps up to volunteer, and particularly to help current students.
With newly-qualified doctors entering the NHS earlier than anticipated last year due to the COVID-19 pandemic's strain on the NHS workforce, the University developed a mentorship scheme to help graduates with the transition. 53 alumni mentors were paired with graduating medics.
Cara Beattie, who graduated in Medicine and Surgery last year, explained last year how useful this relationship was. "Having a contact, that is only an email away, with the knowledge to offer me support as a newly qualified doctor is highly valuable," she said.
"I am grateful that I have a mentor that could help develop strategies and offer guidance to deal with any personal or academic issues that arise during the next few months. I feel more confident that I will be able to cope with the challenges ahead."
Further information
Contact University of Leeds press office via pressoffice@leeds.ac.uk.