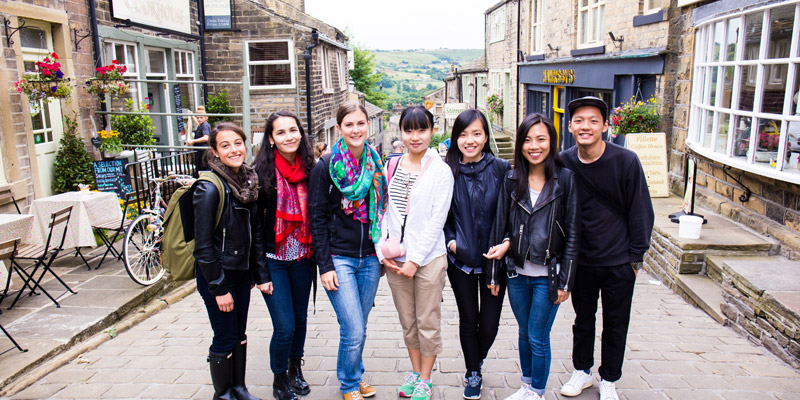 Choose a block 2 module
Heretics, Witches and Conspirators: A History of Fear, 1500-1700
Heretics, Witches & Conspirators: A History of Fear, 1500-1700
Who or what did the British really fear in the Early Modern period? Most students will be familiar the notorious witch-hunts that spread across Europe in the sixteenth and seventeenth centuries, but few will have fully grasped the beliefs, perceptions and anxieties that led neighbours to persecute each other, children to accuse parents, or the ways in which other identities – Catholic, Jew, healer – were perceived to threaten or undermine the order of society.
This course will allow you to diagnose the causes for cultures of suspicion and persecution, and open a route to understanding the logic behind it. We will look at the details of the alleged magic, heresy, cursing and plotting that these 'criminals' were accused of, as well as analyse the cases where voices of toleration were heard.
The course will allow students to get to grips with the actual writings circulating about these groups at the time across Britain and Europe, with particular attention to trials of 'witches' and 'heretics' within Yorkshire and Lancashire, including a visit to Pendle Hill and the surrounding area where Pendle witches lived.
"This was one of the most engaging of my university career. I wish I could have taken this as a full length course."
The Path to Justice: Criminal Law and Legal Skills

Law is a diverse and stimulating discipline which is integral to everyday life. Whether from crime and policing to the courtroom, or from banking to individual rights every person in society has experience of how the law affects their lives. During this module students will explore and challenge their own understanding of law and will have the opportunity to practise legal skills to take with them beyond the classroom.
This module is designed to provide the fundamentals of knowledge and an introduction to the English Legal System. The module will examine a range of core subject areas of law, such as human rights, constitutional and criminal. A concise underpinning of theory will be combined with several opportunities to develop essential legal skills. Practical activities will include statute-building, debates on law and ethics and mooting. This module will include a field trip to the Yorkshire Law and Order Museums in Ripon, a stunning cathedral city in North Yorkshire.

"Overall I loved the module and found it really interesting. The teaching style was very different to what I am used to at home and I found it much easier to follow and
participate in."
Are you interested in gaining an understanding of the evolving field of conflict analysis? This module provides an introduction to the nature and causes of armed conflicts as well as their resolution. Initially the module focuses on motivations driving different forms of conflict, for example, greed versus grievance and ethnicity. The second part of the module introduces types of interventions to conflicts and methods of conflict resolution. You will explore conflict resolution methods such as mediation, negotiation, collaborative problem solving and peacekeeping operations. You will also have the opportunity to apply knowledge gained in the module to case studies of international conflicts and a conflict simulation exercise. This is an interdisciplinary module with elements of traditional conflict management approaches combined with contemporary scientific studies on cooperation and conflict. This module includes a field trip to the city of Manchester and the Imperial War Museum North.
The topic of climate change is currently at the forefront of global politics and there is growing pressure on countries around the world to find ways in which to reduce carbon emissions and take significant steps to mitigate the likely impacts of a warming world. Renewable energy offers part of the solution, however, opinion remains divided on whether these technologies can meet the world demand for affordable clean energy. Is it possible to make the successful transition to more sustainable forms of energy despite the wide-ranging technical, political, economic and environmental challenges?
This module has interdisciplinary energy science and technology at its core and provides an introduction to the principles of renewable energy systems as well as exploring the associated economic, political and environmental factors. The module covers the basics of electricity and heat generation, transmission and storage and explores the main types of renewable energy systems: wind, hydro and solar power, biomass/bio fuel and geothermal. You will also gain an appreciation of the economic and practical considerations associated with large scale use of renewable energy sources, and explore some of the policies that could be helpful in supporting the transition. You will have the opportunity to review case studies of major installations plus visit sites of special interest, such as Drax Power Station in Yorkshire, the largest power plant in the UK, which is predominantly fuelled by biomass rather than coal.
"I loved the overall experience. The module was well structured and planned. The field trips were really engaging."
Why do we do the things we do? Are we in control of our behaviour, or is the mind subject to influences we cannot control? How does the mind influence our behaviour, our reactions to our environment and the people we meet, and even how we perceive art? This module considers these questions by analysing how human behaviour has evolved and by exploring what makes us both human and fallible. It also considers our perceptions of, and reactions to, art from a psychological perspective. You will also gain an understanding of how our mind can play tricks on us, for better and for worse, and how developmental and social factors influence our behaviour. The module provides you with the opportunity to explore core topics in psychology including neuroscience, perception, learning and memory, motivation and emotion, and social, developmental and abnormal psychology. A field trip to the Yorkshire Sculpture Park and The Hepworth Wakefield, the 2017 UK Museum of the Year, will allow you to consider the psychology of art, how we perceive and interpret what we see and how art can influence our emotions.
Meeting commercial targets and fulfilling statutory and moral obligations whilst working to tight deadlines are competing pressures many businesses face. This module provides you with the opportunity to gain a practical awareness of ethical decision making in business, whilst recreating some of the pressures that might arise in a work context. You will develop your global and ethical awareness in business through practical experience of making commercial decisions via an online business game based on the BP Deepwater Horizon oil rig. Alongside this practical experience, you will learn ethical concepts that will be useful in making decisions and balancing competing demands. Throughout the module you will have the opportunity to review the difference between actual and predicted behaviour and the factors influencing decisions. The module includes visits to the National Coal Mining Museum and Drax Power Station where you will gain first-hand insight into how employers in the energy sector have faced these challenges historically and in the modern day.
Are you interested in digital photography and making photographic images? Do you want to develop your practical digital camera skills? This module will give you an understanding of how a digital camera works and how to interpret and evaluate photographic images. You will also learn how to compose a photographic image and how to expose a photograph correctly.
You will have the opportunity to gain critical insight through the study of existing photographic images and the work of key photographers. You will explore concepts and techniques such as the self-portrait, landscapes, exposure, the evocation of atmosphere, promotional photography, artificial lighting, experimental photography and contemporary issues surrounding the field of photography. As you progress your digital photography skills you will produce a portfolio of your own images. Please note you are expected to use your own digital camera for this module. This module includes a field trip to the Yorkshire Sculpture Park, one of the UK's leading open-air galleries.
"This has been a newfound hobby of mine and this module established a suitable base for me to build my skills. The assessment allowed me to tap into my creativity."
Sport in the UK: Health and Performance Issues

The benefits of sport and physical activity are well established, with positive links to cardiorespiratory and bone health as well as social and psychological welfare. While these benefits are well known, there are still relatively few individuals meeting recommended levels of activity required for health. This module considers contemporary issues in sport, exercise and health from both a scientific and practical perspective.
Students will have the opportunity to experience a range of outdoor based sports and improve their understanding of the benefit of physical activity. The stunning landscape and scenery of Yorkshire orienteering some of the best locations in the UK for taking part in outdoor based sports such as cycling, climbing and rowing. This module includes a field trip to an iconic location in the beautiful Yorkshire countryside.
"This was a great experience and I would highly recommend it to other students. The instructors were well prepared and made sure we got the most out of the class."
Are you interested in how ideas are developed and how creativity operates? Could you be the enterprising person that tackles social or environmental issues? This module covers key concepts in entrepreneurship, such as creativity, innovation, entrepreneurship and social enterprise. Through researching both enterprising people and their businesses, you will see how creativity, innovation and persistence can get the job done.

By exploring real enterprise you will understand how entrepreneurs develop ideas and find enterprising win – win solutions to problems. You will also develop insights into your own creative and innovative approaches to issues and reflect on how you can use these ideas in an effective way. In the first week of the module, you will spend time understanding the experiences and motivations of others, through case studies and guest speakers. The second week is focused on you understanding and developing these skills for yourself. This module includes company visits to entrepreneurs and their Yorkshire-based businesses.

The University of Leeds Enterprise Centre is the focal point for enterprise education and research on the campus and part of Enterprise at Leeds, which in 2014 was awarded the prestigious gold standard Small Business Charter Award for its role in helping kick-start British enterprise.
"Really liked how 70% of the grade was personal reflection and the final was 30% which was enough to keep motivated but not too daunting for a multi-cultural group."
*Modules are subject to change.