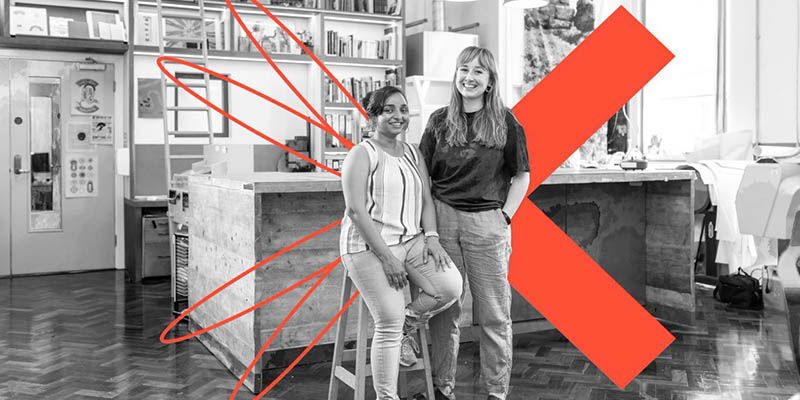 Leeds Creative Labs offers University of Leeds academics the rare chance to collaborate with creative professionals without the pressure of delivering against targets.
Closing date: 30 March 2023, 11.59 pm
Who can apply: University of Leeds academics (from all disciplines) and creative professionals (who will be scouted via East Street Arts)
Application form for University of Leeds academics.
Application form for artists.
Contents
Leeds Creative Labs is a pioneering programme delivered by the Cultural Institute since 2012 that pairs creative professionals with researchers from the University of Leeds. The programme offers participants the rare chance to collaborate and explore ideas without the pressure of delivering hard results in a non-traditional, experimental and playful setting.
For this iteration, we are partnering with East Street Arts, an artist-led arts charity that has been supporting artists and the wider community in Leeds and beyond since 1993.
To push boundaries, first you must cross them. As an Insitute, we recognise the value and impact of deviating from traditional ways of working. The Leeds Creative Labs collaborative model is unique, and we have seen over the years how much of an impact this way of working can have on research.
Since 2012, we have matched up over 100 individuals from many practices and disciplines. Some outputs reported by previous participants of Leeds Creative Labs include:
Refreshed thinking to academic practice
Peer learning
Renewed sense of joy and excitement for research and collaboration
New academic research and impact
Academic outputs such as conference papers and journal articles
Large research grant capture, in part as a result of embedded public engagement and well-established pathways to impact through developed partnerships
Increased capacity and resource as a result of skills development
Pedagogical approaches instigated and developed
Leadership skills refined
Increased profile for researchers, partners and organisations through awards, press and media.
Academics and artists are to apply by 30 March 2023, 11.59 pm.
The match is made by an expert panel, based not only on the participants' professional interests, but also on their shared sense of curiosity and ambition to explore ideas without limits.
Once pairings are made, we will host a collaborative workshop with East Street Arts.
Pairings will have 6 weeks to work together across 3 days.
Pairings will be invited to speak at a public event to share their experiences at the end of the programme.
Academics that are driven by a sense of inquiry and a willingness to work with artists on an equal footing.
You give permission for any work created as part of the Leeds Creative Lab programme to be accessible in the public domain.
You must be able to participate in a workshop event on the afternoon of Wednesday 19 April and the share event on the afternoon of Wednesday 8 June.
You must commit to a minimum of three days between 20 April and 8 June to work with your paired collaborator at mutually convenient times; this can be online or in person.
You participate in the evaluation of the programme which includes completion of evaluation questionnaire at the end of the programme and permission for photography and filming during key events.
Up to £200, administered by the Cultural Institute, will be available for each academic and artist pair to use for assets, software, materials, research costs or anything else that is useful to support the collaboration.
| Date | Activity |
| --- | --- |
| Midnight, Thursday 30 March 2023 | Closing date for applications |
| w/c Monday 10 April 2023 | Partners selected and collaborations announced |
| Wednesday 19 April 2023 | Leeds Creative Labs launch and workshop at East Street Arts |
| Thursday 20 April to Thursday 8 June 2023 | Collaboration period |
| Thursday 8 June 2023 | Share event at the University of Leeds |
Applicants must commit to the above dates ahead of applying.
Visit our Leeds Creative Labs spotlight site to read about previous projects
We're hosting a What is Leeds Creative Labs? session on 1 March 2023.
The online event will be a chance to listen to previous participants speak on their experiences, and an opportunity to ask questions.
Register for the event via Eventbrite.
For more information or questions email the Cultural Institute at culturalinstitute@leeds.ac.uk.