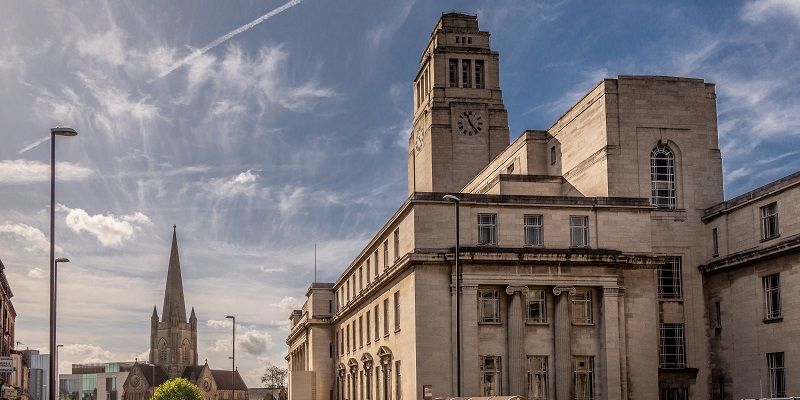 Three University of Leeds researchers are recipients of flagship fellowships aimed at addressing global challenges.
UK Research and Innovation (UKRI) announced today that Dr Charisma Choudhury from the Faculty of Environment and Dr James Poulter and Dr Lucy Stead, both from the Faculty of Medicine and Health, have been awarded a prestigious Future Leaders Fellowship.
The UKRI scheme invests in outstanding individuals across the UK and these research and innovation leaders will be supported to develop their careers while tackling ambitious global challenges such as understanding our future travel behaviour, combating disease and developing treatments and therapies.
Sir Mark Walport, Chief Executive of UK Research and Innovation, said: "The Future Leaders Fellowships are UKRI's flagship talent programme, designed to foster and nurture the research and innovation leaders of the future.
"We are delighted to support these outstanding researchers and innovators across universities, research organisations and businesses."
The scheme provides sustained funding and resources for the best early career researchers and innovators, allowing them the time and flexibility to tackle ambitious research projects.
"The Future Leaders Fellows represent some of the most brilliant people working in the country."
The new fellows join eight existing Future Leader Fellows at Leeds, whose success was announced last year, highlighting the University's ability to attract top talent and critical thinkers who are making a difference to the world around them.
Kirsty Grainger, Director of the UKRI Future Leaders Fellowships, said: "The Future Leaders Fellows represent some of the most brilliant people working in the country. We're supporting researchers from every background – from the arts to medicine, and the social sciences to engineering – helping them become the research and innovation leaders of the future."
Future leaders
Dr Charisma Choudhury is an associate professor in the Institute for Transport Studies and the School of Engineering. Her fellowship will focus on developing the next generation mathematical models of travel behaviour that can better predict activity and travel decisions.
Technological advances, societal changes and disruptive changes, such as the current pandemic, are leading to fundamental changes in the way people work, move and think. Traditional data and travel behaviour models are unable to deal with such increased complexities and radical changes.
Her fellowship will bring together choice modelling, ubiquitous computing and machine learning techniques to developed models that will enable planners and policymakers, both in the UK and in developing countries, to meet the new mobility challenges of the 21st century.
Dr James Pouter is based in Leeds Institute of Medical Research. His fellowship, Characterising and targeting Cyclin D stabilisation in development and disease, will focus on the role of the D-type Cyclin family in development and disease. These proteins play an important role in cell cycle progression. Mutations that occur in the pathways that regulate Cyclin D can lead to a range of disorders as well as being a driving force behind a variety of cancers.
As part of his fellowship, Dr Poulter's lab will perform genome sequencing, biochemical screens, biomolecular interaction assays and develop 3D cellular models of Cyclin D-stabilisation disorders, with the aim to better understand the underlying molecular mechanisms and ultimately identify new therapeutics.
Dr Lucy Stead is a brain cancer computational biologist in the School of Medicine at Leeds. Her work is focused on trying to understand why glioblastoma (GBM), the most common and malignant form of adult brain cancer, is able to resist current treatments and grow back, resulting in an average survival of just 14 months post-diagnosis.
Dr Stead has identified a potential biological mechanism by which GBM cells are able to adapt to treatment. She plans to use her fellowship, Investigating the role of epigenetic remodelling in glioblastoma in response to therapy, to investigate this mechanism, in patient tissue and using brain tumour models, to see if it can be targeted in order to provide more effective therapeutic strategies for this deadly disease.
Addressing global challenges
The University of Leeds is a leader in addressing global challenges and has been ranked in the top three UK universities for global funding success.
Leeds has received more than £45 million from the Global Challenges Research Fund (GCRF) over the last five years and supports more than 70 GCRF research projects across 30 different countries.
These projects range from research to improve the quality of life for people in developing countries, to building communities, developing skills and, combating disease.
Read more about the University's GCRF projects and discover the University's global presence and research and innovation excellence.
Further information:
UK Research and Innovation (UKRI) official announcement
For additional information contact University of Leeds press officer Anna Harrison via a.harrison@leeds.ac.uk