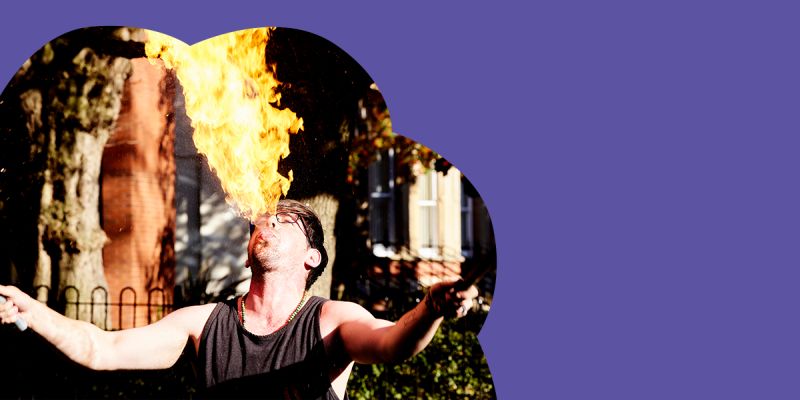 Campus Live is an exciting programme of activity taking place throughout the autumn term, designed to delight, surprise and celebrate our University community.
There'll be a broad range of events popping up in unexpected places, brought to you by students, staff, alumni and external partners.
Most events take place outside in wheelchair accessible locations on campus. In cases of bad weather, events may be moved indoors but care will be taken to maintain wheelchair accessible routes. Please see information for disabled visitors for details of accessible routes and facilities. If you would like help with specific accessibility needs, please contact the Campus Live team in advance on campuslive@leeds.ac.uk.
The Campus Live finale will take place on 14 December – keep checking this webpage for the latest line up, get involved using #LeedsCampusLive and subscribe for updates so you don't miss a thing.
You can also enjoy concerts at Clothworkers Centenary Concert Hall, theatre at stage@leeds, and events and exhibitions in our libraries.
Programme
This week
Monday 5 December
Tuesday 6 December
Wednesday 7 December
Friday 9 December
12 to 14 December
Monday 12 December
3–5.30pm, A Conversation on the Move (COME): What Can Public Art Do (More) on Campus? at the Garstang building, floor 7

COME for a tour of artwork on campus (3–4pm) starting at the entrance of the Garstang building, floor 7. Then there will be a roundtable (4–5.30pm) in the foyer asking participants: What does public art do effectively and what could it do (more) in engaging community spaces and reimagining campus design – especially around pressing issues of sustainability, diversity and representation? Refreshments included. Register for the event.
Wednesday 14 December – Campus Live finale
12.15pm, The Songsmiths at Beech Grove Plaza

An interactive A Cappella singing performance.

12—2pm, Glitter Bomb Dancers Christmas show at Chancellor's Court (between School of Earth and Environment and the Roger Stevens building)

Yorkshire's own Glitter Bomb Dancers perform parts of their Christmas show 'Cracked Nuts: Camper than Christmas, a cabaret remake of family classic The Nutcracker.
More events will be added throughout the autumn term, so please keep checking this webpage for updates.