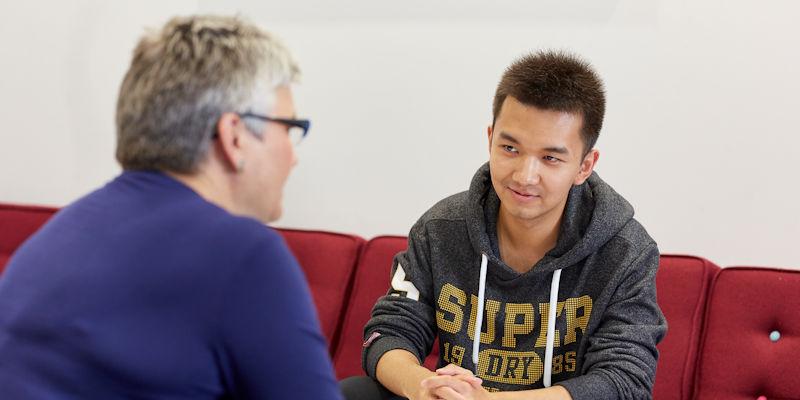 When you're a student at the Language Centre, you're a student at the University of Leeds. This means you have the same opportunities as other students at the University.
We aim to support you to achieve success on your course regardless of your personal circumstances. When you register you'll be able to access the University's support services and facilities.
We also have a dedicated student support officer who can provide you with personalised non-academic advice and support during your studies at the Language Centre.
Pregnancy
We have a non-judgmental and sensitive approach to working with students who are pregnant or have young children. For confidential advice and support, email langc@leeds.ac.uk. For further information, download our policy for pregnant students and students with young children.
For immigration advice as a student who is pregnant or has young children, please email our International Student Office: internationalstudents@leeds.ac.uk.
Disability services
Support is available for disabled students. You are considered to be disabled under the Equality Act 2010 if you have a physical, neurological, developmental or mental impairment that has a 'substantial' and 'long-term' negative effect on your ability to do normal daily activities. For example:
a long term medical condition
a long term mental health condition
a learning difficulty (such as dyslexia or dyspraxia)
other diagnosed conditions that might affect your study
Our student support officer is also responsible for supporting students under 18 years old.
Find details of all the support available on our website for current students.