Helen Bowman, Academic Skills Development Manager and Academic Integrity Lead
Email: h.bowman@leeds.ac.uk
Phone: 0113 343 4698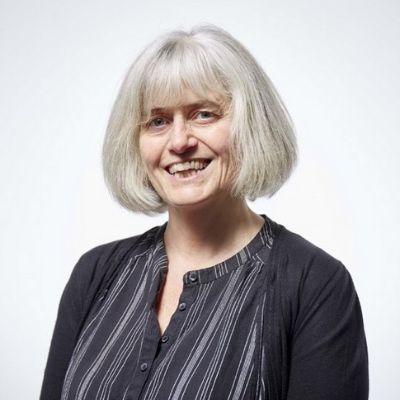 My role
I manage the Academic Skills Team at the Lifelong Learning Centre. We provide skills support to all Lifelong Learning Centre students as well as mature and part-time undergraduates across the University of Leeds.
Qualifications
I studied English and History for my BA(Hons) at Newcastle Polytechnic and worked in a variety of roles from fish processing (prawn peeling) to teaching computer software users, before studying for a PGCE in Further Education. I worked in the Further Education sector teaching English and Adult Literacy and my interest in the processes of learning led me to a funded MPhil at the University of Humberside in 'Learning to Learn'.
A series of contract research posts followed, including:
Community perceptions of 'Successful Futures' - Joseph Rowntree Foundation
Leeds Metropolitan University - 1997-2000
The neighbourhood study in Leeds and Sheffield – Nuffield Foundation and ESRC
London School of Economics, Centre for Analysis of Social Exclusion – 2000-2002
Career Progression and Employability for Full time Master Students - HECSU
University of Leeds, School of Continuing Education – 2002-2005
Professional experience
In 2005 I moved into Student Support at Manchester School of Art and provided 1:1 and workshop study skills and pastoral support for students in art, design and architecture.
I started my current role in the Lifelong Learning Centre in 2014. As well as working with students 1:1, I teach on skills modules and run workshops for students in the Lifelong Learning Centre and for mature and part time undergraduates across the University. I also act as the Academic Integrity Lead and manage the Student Success projects, which focus on Supporting Mature Students and Pre-entry Numeracy.
All our work focuses on supporting access to Higher Education for under-represented groups. Our pre-entry programme Kickstart allows us to work with students before they arrive at the University and this is a major part of our work over the summer each year. We have also recently (2020) developed our work on creating spaces for peer-peer student networks online, to ease transition into the University. In 2020 we have started a project to use Top Hat to collate interactive skills resources and in our Student Lifecycle Group we continue to provide opportunities for students to reflect, in collaboration with peers, on their transitions through the student lifecycle, including 'Becoming A Graduate'.
I am a reviewer for Oxford University Press, Palgrave, Pearson Education and SAGE online and am a Fellow of the Higher Education Academy. As well as the project outlined here, my current practice and research interests include, student experience, evaluation, academic integrity, pedagogy and curriculum design and student/staff collaboration (co-production).