Mandy Driffield, Programme Manager, Foundation Degrees in Healthcare Apprenticeships
Email Mandy Driffield via a.j.driffield@leeds.ac.uk
Phone Mandy Driffield: 0113 343 6791
Education and experience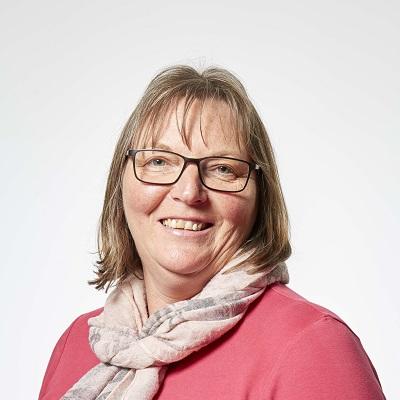 I completed my registered nurse training in 1986 and went on to complete my Paediatric nurse training in 1989. I have experienced a range of Paediatric nursing specialities including Medicine and Surgery. As a ward Sister I developed knowledge in Paediatric burns and plastic surgery. As a specialist Nurse I worked with the Regional Paediatric and Adolescent Endocrinology Team covering Yorkshire, supporting children and their families to manage complex conditions and preventing their admission to hospital.
I commenced my academic career in 2005 in the School of Healthcare where I taught and supervised Nursing students. In 2015 I moved to the Lifelong Learning centre where I developed and recruited to a new Foundation degree in Healthcare for Assistant Practitioners this was then further developed in 2018 to the first Higher apprenticeship for the University of Leeds. In 2016 I lead the completion of a successful bid to deliver the Foundation Degree for Nursing Associates for Health education England.
I have been an external panel member for Nursing Associate and Associate practitioner validation events at other Universities in England and hold two external examiner positions for these programmes.
My MSc looked at interventions to reduce child and adolescent obesity and I have published and presented both nationally and internationally on two main topics: workforce planning and the role of the assistant practitioner, and support worker training and development.
Publications
Driffield M. It's a girl! Or is it? Infants born with Disorders of Sex Development (DSD): implications for practice MIDIRS Midwifery Digest, vol 19, no 3, September 2009, pp 409–411.
Glasper, E. McEwing, G. Richardson, J. 2011.Emergencies in Children's and Young People's Nursing. Pneumonia; Intussusception; Diabetes insipidus; Cortisol failure. Oxford University Press.
Driffield, A. From Healthcare support worker to registered nurse. Nursing Management.vol23, no 5, September 2016. pp 26-29.
Conference presentations
Driffield A Do apprenticeships help to address current workforce challenges? World congress on Nursing. 2019. Vienna. Austria.
Richard Clarkson, Mandy Driffield, Vivienne Griggs, Bob McMaster. Work as a learning space. 2019. Student Education Conference. University of Leeds.
Driffield A. The introduction of the Nursing Associate into NHS England. World congress on Nursing. 2018. Valencia. Spain.
Driffield A. From healthcare support worker to registered nurse: A lifelong learning experience.2015. World congress on Nursing. Dubai. UAE.
Driffield A. From support worker to qualified nurse, the Leeds experience.2015. Developing the role of Healthcare Support Workers. M&K Update conference. London.
External involvement
Organising Committee, World Congress on Nursing, 2017 - 2018, Scientific Future
Royal College of Nursing representative for the development of the NICE guidance - Human Growth Hormone 2010
Royal College of Nursing representative for the development of the NICE guidance - Medicines adherence 2009