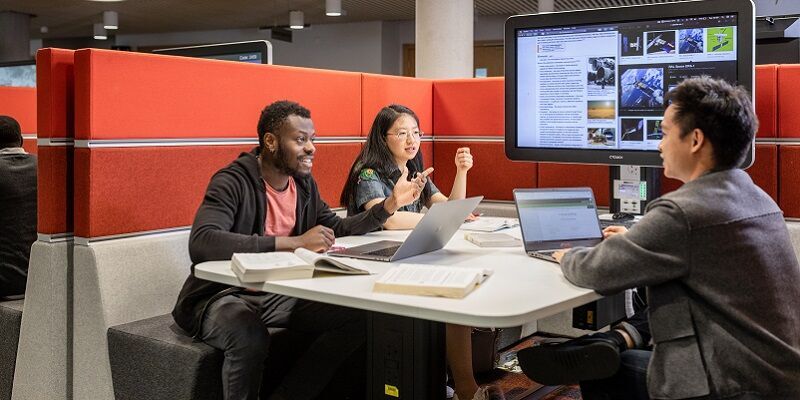 Investigate, challenge and discover things as an active learner in your course. Fully immerse yourself in your subject and develop skills for your future, such as collaboration, problem-solving and critical thinking.
We'll start you on your learning journey and support you every step of the way.
Real-world insight
You'll study among inspirational academics, influential thinkers with a real passion for your subject. Our globally recognised research feeds directly into your course, so you benefit from the latest knowledge and thinking.
Strong links with industry, commercial and cultural sectors, and experience as practitioners and consultants provides real-world insight to our teaching.
Shape your learning
You'll have many opportunities to shape your learning experience to suit your passions and goals.
Optional modules allow you to tailor your course to your own areas of interest. Discovery modules (available on many of our courses) let you explore areas beyond your subject.
We want our learning community to be creative together and think about problem solving from different angles, bringing your own perspectives and cultural backgrounds, to work in partnership in the classroom – debating, challenging and exploring new knowledge together.
You'll learn how to question and discover, helping you to become an independent critical thinker in the process. This will help you to identify problems and find answers to them, skills which graduate employers frequently value.
Define your future
You'll harness the academic, professional and digital skills rooted in your subject area that are relevant to your future goals and ambitions. All of the skills you develop will align to the needs of society and employers, equipping you to make a positive impact on our world.